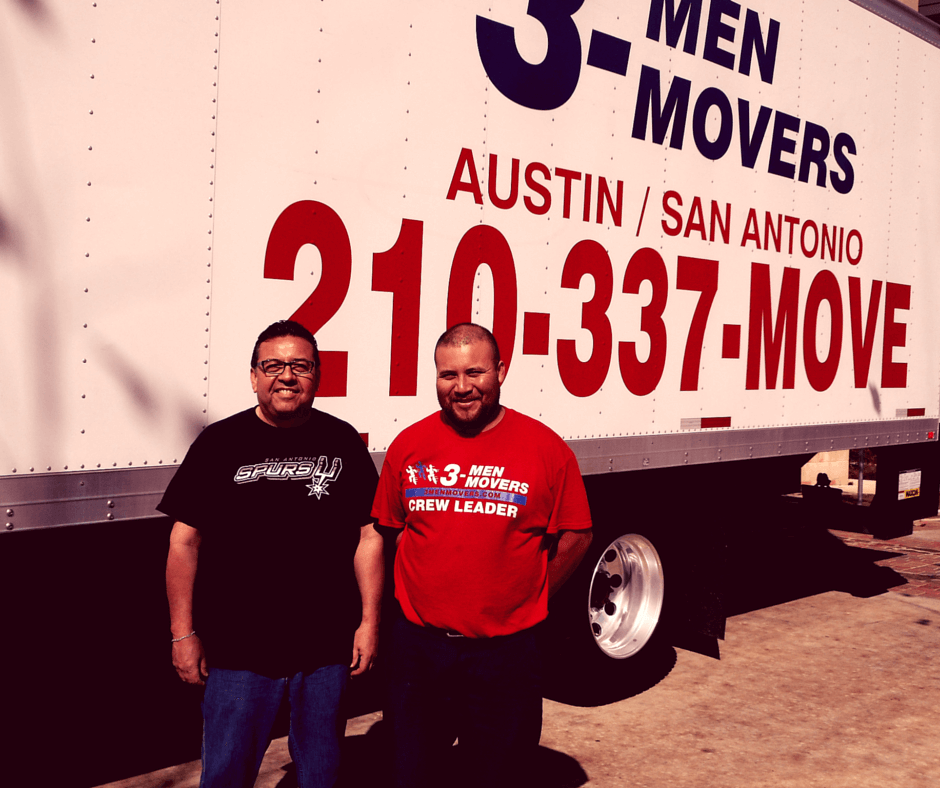 There are many wonderful cities to live in inside the great state of Texas. It's not uncommon for people to get transferred from one city to another city on short notice. This can create cause for concern if you have lived in the same city your whole life, or if you are uncertain that you will like your future city. Moving can be stressful even if you are just moving down the street. Moving from Houston to San Antonio or moving from Austin to Dallas can make your move even more daunting.
Many people move from city to city all the time and manage to have a smooth transition. As a local Houston moving company, 3 Men Movers has helped Texans move throughout the state of Texas for decades. We understand the stress that can come with uprooting your life, leaving your family and moving everything you own to a city that you have never lived in.
Our moving professionals have watched these transitions happen over the years and taken note of best practices that Texans do to make the switch from city to city easy and stress-free. When you are moving from San Antonio to Houston or any city inside Texas, it is important to be proactive in order to help the adjustment process. Our moving professionals have put together 4 tips to make moving to a new city a smooth and easy process.
1. Get as much information as you can about your new city. Whether you are moving to Dallas, Houston, San Antonio or Austin, all of these cities are large and offer many resources and opportunities to become familiar with the city before you move. Knowledge is power and the more you know about the new city, the less nervous you will be going into the move.
Here are a few ways to get to know your new city before you move:
Take a family vacation to your new city for the weekend.
Check out your new city online, visitor websites, blogs and city government websites.
Speak with family or friends that live in that city and ask them for feedback.
2. Get financially ready for your move to a new city. The cost of living can vary greatly from city to city in Texas. It is a good idea to look at average salary, cost of living converter tools, school district ratings, and property cost by school district. Visiting your new city will also give you the opportunity to judge the cost of living. Many of these stats can be found by doing a search by city online or referring to a government website.
3. When moving to a city, you may want to consider renting or temporarily subletting in an area before you buy. There are many important factors to consider when buying a home. No matter how much research you do, you still may find that you are not happy with a location you thought you were going to love. This is why it is a good idea to give yourself a little time in the area you are considering buying a home in.
4. Get professional packers and movers. Booking with dependable, careful movers and packers will take the stress out of your move and allow you to quickly adjust to your new city. Make sure you research the company well, check reviews, and make an informed decision on your mover.
It is not a good idea to find your mover on Craigslist. It is in your best interest to find a local moving company that is established, with a loyal fan base.
5. Make sure to send out a change of address to all companies you do business with and at the post office. Being several hours from your old city will make it imperative that you are getting your mail properly at your new address.
Every move is different and every move can be stressful. Considering the opportunities and challenges beforehand is the best way to make your move from city to city smooth and stress-free. We wish you the best of luck in your new home.