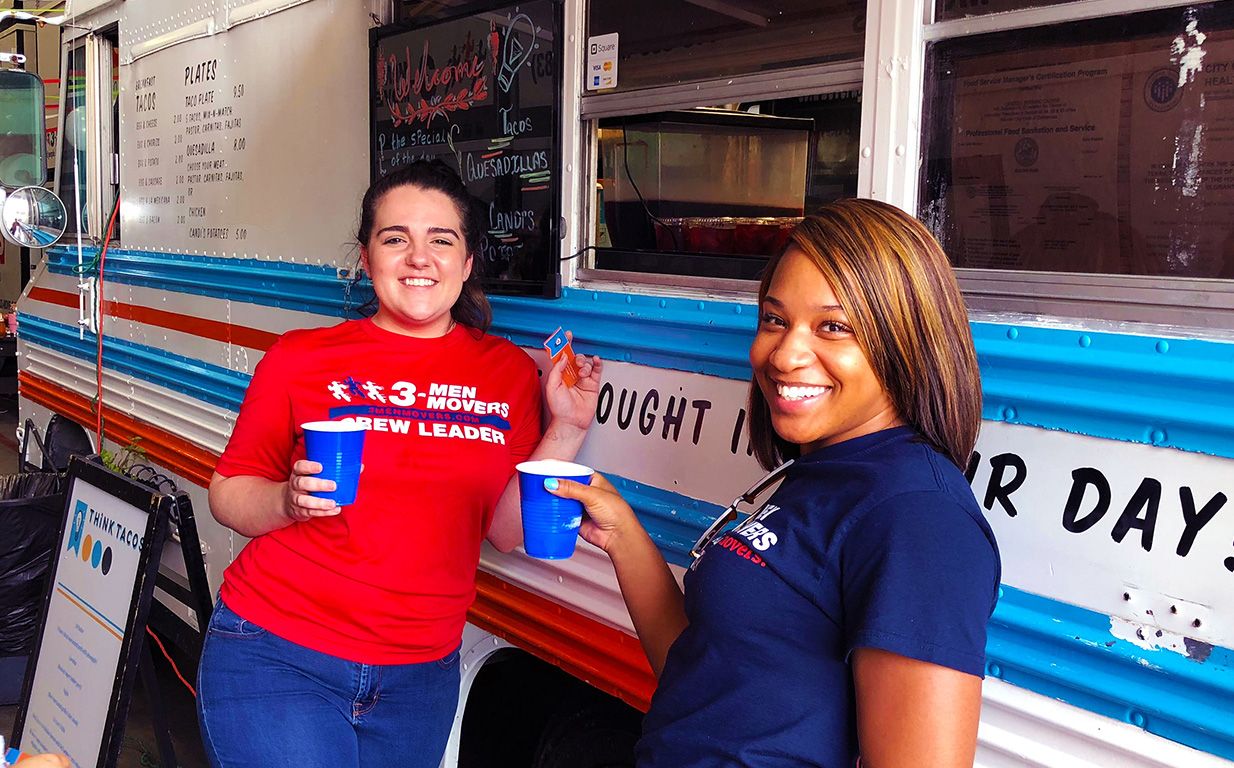 Planning a move to Austin? On vacation for a week and want to know what the best spots in the city are? Keep reading, we are giving you the ultimate Austin checklist. The 40 fun and unique things you need to do to get to become an Austinite.
40 things you need to do after moving to austin
1. Watch millions of bats fly across the sky from the view Congress Avenue Bridge at sunset.
2. Take a dip in the iconic Barton Springs Pool (the year-round temp is 70 degrees…just saying).
3. Tacos. They're everywhere and eaten for all three meals of the day. Scout the streets for a taco truck, or grab a taco from Juan In A Million.
4. Take an awesome Instagram pic a the Greetings From Austin mural (located at 1720 S 1st St, Austin, TX 78704).
5. Visit Hamilton Pool, a natural wonder which features a waterfall, open cave, and swimming hole.
6. Take a hike to the top of Mount Bonnell and enjoy the views of the city.
7. Explore the beautiful Longhorn Caverns.
8. Have a religious experience at the Cathedral of Junk.
9. Take a tour of UT or better yet gain some school spirit and experience the crazy energy at a UT football game.
10. Walk amongst the statues at UMLAUF Sculpture Garden.
11.Take a trip to Jacob's Well, a beautiful natural spring and dangerous diving location.
12. Visit the Capitol! Take a tour during the day or play a game of capture the flag at night.
13. Have a drink at the most raved about jazz bar in Austin, The Elephant Room.
14. Bar hop on Sixth Street. Commonly known as Dirty Sixth for reasons that you can probably guess. The All Stars are: Pete's Dueling Piano Bar, Esther's Follies & The Velveeta Room, and Midnight Cowboy.
15. If you're too classy or have aged out of Dirty Sixth, go bar hopping on Rainey Street.
16. Take a ghost tour of the famously haunted Driskill Hotel.
17. Grab a slice of exceptional pizza from Austin's Home Slice.
18. Catch some live music (no need to wait until festival season, there's live music 24/7).
19. Go line dancing at the Broken Spoke.
20. Join the hipster dance party at Barbarella.
21. Experience a one-of-a kind sunrise or sunset light show at James Turrell's The Color Inside.
22. If it's Spring or Fall pick berries or pumpkins and enjoy fun family activities at Sweet Berry Farm.
23. Visit the graffiti park on Castle Hill.
24. Browse the book stacks and enjoy the architecture of the Lyndon B. Johnson library.
25. Take your pick of the amazing Austin festivals including: South by Southwest, Austin City Limits, Levitation Music Festival, and the Keep Austin Weird Festival; just to name a few.
26. Hike up to a beautiful waterfall at McKinney Falls State Park.
27. Go on a tasting or tour of one the many beautiful Austin wineries.
28. Take an electric bike tour of the city with Rocket Electric bikes.
29. Join a game of ultimate frisbee in Zilker Park.
30. Go paddle boarding or row on Town Lake at sunset.
31. Get a smoothie from Juice Land.
32. Soak up the sun at Hippie Hollow, the state's only legal nudist park, located on the edge of Lake Travis.
33. During the summer listen to the harmonious sounds of the Symphony Orchestra at while lounging in Hartman Park.
34. Catch a Master Pancake Theater show at Alamo Drafthouse.
35. Get a sweet stack of pancakes at Austin's famed Kerbey Lane Cafe.
36. Check out the beautiful view of the Pennybacker Bridge, also known as Austin's 360 Bridge.
37. Discover local artists at South Congress First Thursdays.
38. Join the circus for a day at Trapeze Texas.
39. Have the most decadent doughnut of your life at Gourdough's Doughnuts.
40. Battle it out in a game of giant chess at Woolridge Square Park!
In conclusion
The best thing about Austin is that there's something for everyone. You can explore the great outdoors, bar hop, or take advantage of the live music scene. It doesn't matter whether you are going to be in Austin for years or for few days, you can use this handy list to make the most of Austin! To put the pico de gallo on the tacos, you can even download and print our list here!