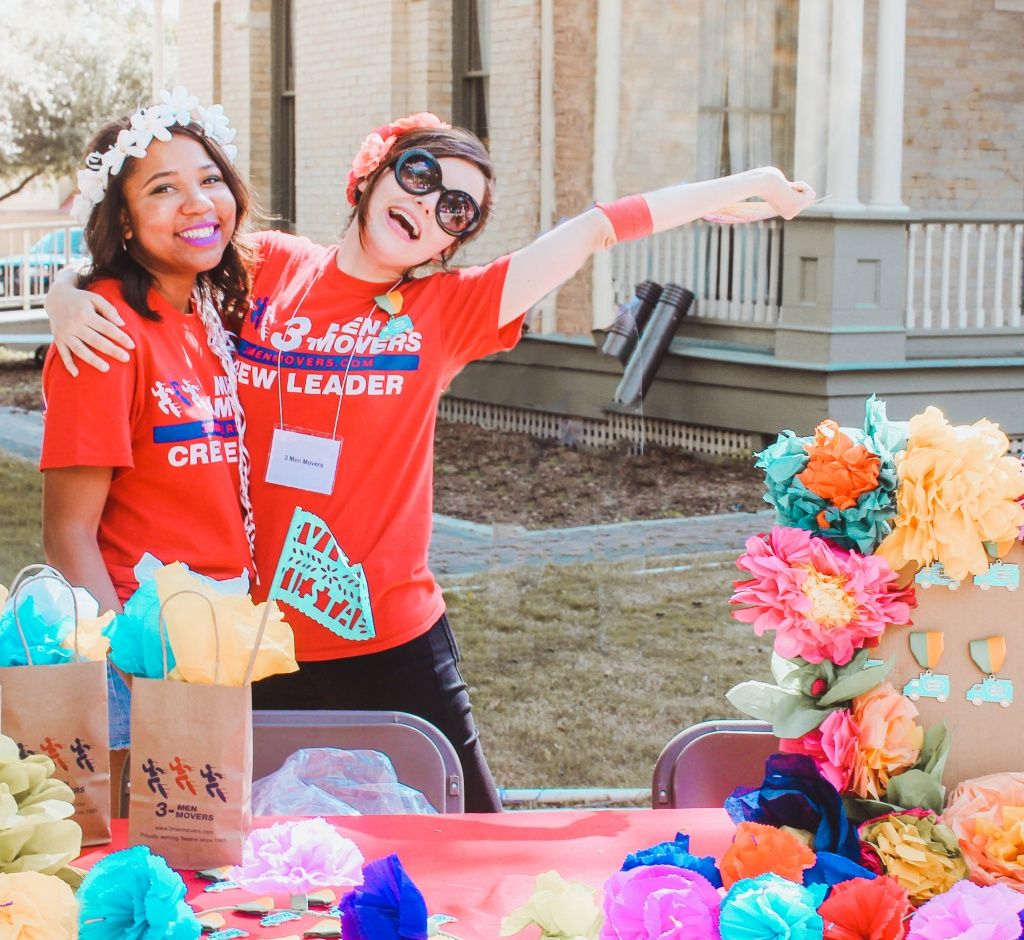 As you plan your move to San Antonio, start getting excited! This is a major city with lots to do. But it's also a big, sprawling city, and you could end up feeling a little lost if you're still deciding on which area of San Antonio to move to. So choose based on what you want out of life right now. Here's how to get started.
STAGE ONE: I NEED SOMETHING AFFORDABLE FOR NOW
You're finally out of college and need to a place to live in the San Antonio area, so you settle on Far West Side. Yeah, it's not in the middle of all the action, but it's close enough and you can actually afford to pay rent. It's definitely a starter spot, but hey, it's your spot.
Granted, that affordable place in the Far West Side isn't packed to the gills with luxury. And your friends rarely visit because your place is not anywhere near the bars they frequent. But it is conveniently right by the freeway, and you have the bare necessities, so this will do for now.



STAGE TWO: I NEED TO BE WHERE THE ACTION IS, AND THAT'S DOWNTOWN/PEARL BREWERY
After spending some time on the outskirts of town, you're ready to move on from your first apartment. Where are you headed? Downtown!
Here you'll get better appliances and more than just the basic amenities. And better yet, you'll be a super cheap Uber ride away from the many bars, shops and events that make up Pearl Brewery. Yeah, traffic gets busy when you're right by hot spots like the Blue Box Bar, but it's totally worth it! This stage is all about being in the middle of all the action. You're going to all of the Fiesta parties!



STAGE THREE: I WANT A LITTLE DISTANCE FROM THE PARTY … BUT NOT TOO MUCH!
So maybe you can't party every weekend like you used to, but every other weekend? It's on! Give yourself some distance when you need a quiet night by moving to a spot like Brooks City Base, a growing community right by the scenic San Antonio River.
This way, you're minutes from restaurants, shops and City Base Entertainment — where you can see movies or play laser tag. But you still have a chance to get the occasional relaxing night in when necessary, since the high-end apartments and single-family homes here aren't exactly party central like your first apartment was!



STAGE FOUR: I'M READY TO TAKE ON THE ROLE OF HOMEOWNER!
Perhaps you've progressed from having a job that pays peanuts to starting a career that pays, well, actual money. Maybe even enough money to buy one of the super cute homes in Balcones Heights!
When you go this route, you might find the house you can get for your budget is not exactly large or new, but it's yours! And there's nothing wrong with buying one of the many historic homes in Balcones Heights, as at least it means you're close to the 10 for easy traveling throughout San Antonio.



STAGE FIVE: I'M CRAVING MORE SPACE AND BETTER SCHOOLS
Gone are the days when you were happy in a housing area where you and your neighbors were packed in like sardines. Now you want a nice backyard for your pups to play in, and highly rated schools would be a plus, too! After all, you're thinking of the future of your family, not just what kind of party you're going to hit up this weekend.
That means it's finally time to give in to the fact that "suburbia" is calling you! Start with Stone Oak, Terrell Hills, Alamo Ranch or Castle Hills, as these suburbs have great schools and plenty of family-friendly housing.
So which stage describes your life right now? Whether it's stage one or five, let 3 Men Movers help you move to your new home in San Antonio. Contact our San Antonio location for a free moving quote!