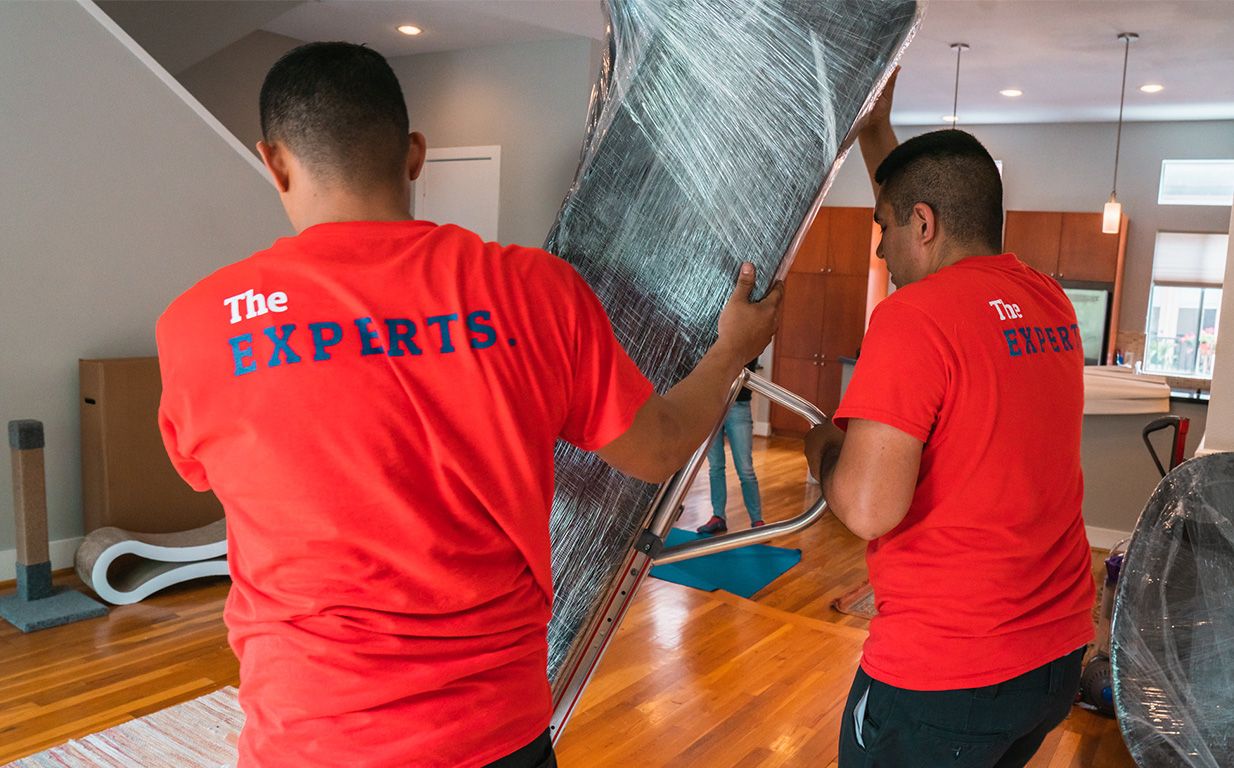 When you are moving into a new home, mapping out who gets what room and deciding on what furniture to keep and get rid of there are several things that are important to keep in mind. During this time it is important to evaluate your new home and determine how to get the most of the space you are getting with your new residence in San Antonio. Maximizing the space in your new home is something that is easily undervalued and overlooked but can truely transform the new home you are moving into. There are many ways to do this as long as you take the time to make it a priority during the moving process.
With many professional home decorators and organizers that exist these days it is easy to be intimidated when trying to determine the best way to maximize the square footage and create the illusion of additional space in your home. This doesn't have to be an overwhelming expensive task though. There are several tricks of the trade that San Antonio realtors use that new homeowners can easily put to use with their new home.
Even if your home has limited space, it doesn't have to feel cramped. Here are four tips from our San Antonio movers to make the most of the space you have with your new home.
1. Maximize the use of built in storage areas in your new home. It is typical for rooms to be located behind staircases or hidden in hallways and bedrooms. Finding these often underutilized spaces and using them creatively in your new home can leave abundant space in the living areas in your home. These areas can be used for storage or even turned into small convenient areas like small computer offices and extra closet space.
2. Mirrors can make any room look bigger. The mirrors add space and also reflect both natural and artificial light to make a room appear brighter and more spacious. You can place the mirror near a window to reflect the natural view outside. Another trick with mirrors is to use mirrored cabinet doors for creating more storage as well as making the room appear larger at the same time.
3. Use your furniture in effective ways to maximize the space in your new rooms. Place large furniture against the walls so the space in the middle is open. Scale your furniture for the size of the room. It is also important to not block the walkways in a room, as this can close off rooms and make them appear smaller. Another easy way to effectively use the space in your new home is to use multi-function furniture like a chest that can be used as a coffee table, sofa beds, and beds that have storage underneath them.
4. Repaint and use colors to open up the space in rooms. Light colors make a room look and feel bigger. Light and brightly coloring your walls is an effective way to make a space feel roomier. Dark colors close up a room and make it feel smaller and closed in. Brighter rooms look bigger and more inviting. Also, painting your moldings light, can create the optical illusion of making rooms feel more spacious.
5. Design your rooms to easily stay organized and keep tidy. Smaller rooms can feel even smaller when there is clutter. When you can keep everything in the room neat and organized the room feels larger no matter what the square footage is. You can plan for this by creating organized storage areas into the design of your rooms before you even move in. Creating areas for keys, mail and papers that easily clutter living rooms and kitchens is very helpful in keeping the clutter out of rooms.
6. Create a focal point in each room. Having one item or piece of furniture will draw the eye to one area and create a synergy in the room to create the illusion of more space. It will be different for each room but no matter what the room is, you have the opportunity to create one area of interest, whether it's an ornate headboard on a bed or a lavish flower arrangement on the dining room table. This is a main trick of designers and one of the easiest ways to create a sense of spaciousness even if you aren't a professional home decorator.
These are simple, yet cost effective ways to make any new home look and feel bigger. As you begin to plan moving into your new home we hope this will help you prepare your new space to make the most out of it.
Related Tips