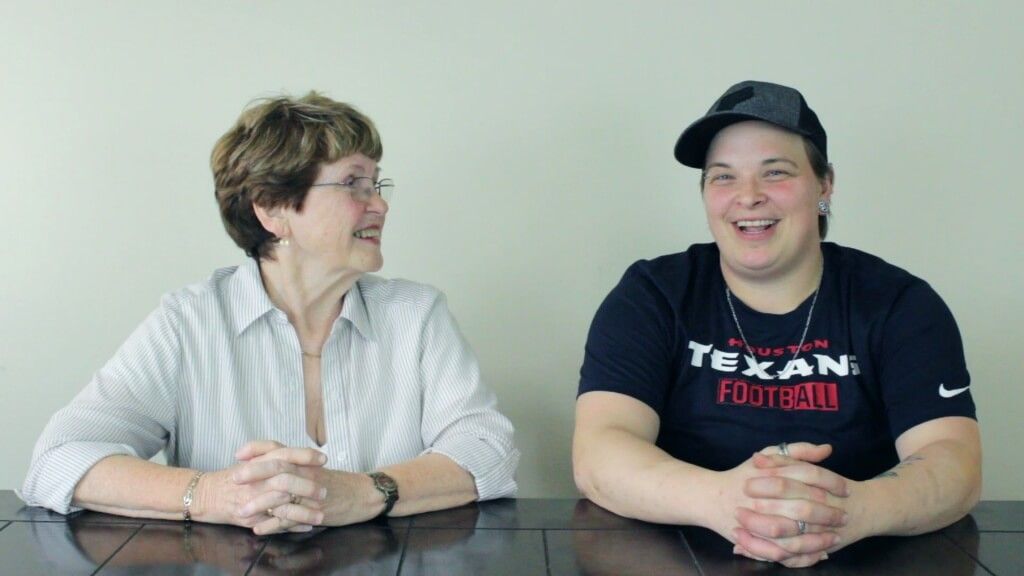 For Christi and her family, moving meant the start of a fresh chapter in their lives. She recently adopted 6 children and needed to move to a home that could accommodate her newly extended family right in the midst of the hectic holiday season.
Video Transcription
The Story of a community coming together to bring one special family hope, love, joy, blessings, laughter, compassion, inspiration, a life changing move.
Christi:
I am very happy about moving. It's been an experience, it has been crazy but we are finally doing it.
Nell:
I first met this family through Child Advocates. Christi is actually the children's aunt there are 7 children in this family 6 of them are Christie's nieces and nephews.
She had ended up adopting her 6 nieces and nephews.
They were living in a house that was bursting at the seams. It's just been kind of a group effort. The 3 older boys have out grown their regular size twin beds. The Holly Hall board of directors got involved in this. And they went to a company called Texas Mattress Makers when the board member went in to pay for the beds the owner came out and said no you just give that money to the family. When we add up all the discounts and the free stuff and the gifts and the cash that's been given Holly Hall has ended up providing about 5,000 or over 5,000 dollars worth of goods, services, toys.
I have the same crew for the 2 moves that 3 Men Movers has done for me.
You get a personal connection with the people that are moving you, and that's a nice touch.
Christi:
The experience with 3 men movers has been really good. They were very polite and respectful towards the family I do want to thank all the people that helped Holly Hall, Nell Richardson, and 3 Men Movers.
To be in a bigger house, to give the kids a bigger backyard to play in feels a lot better.
I am truly blessed so thank yall.