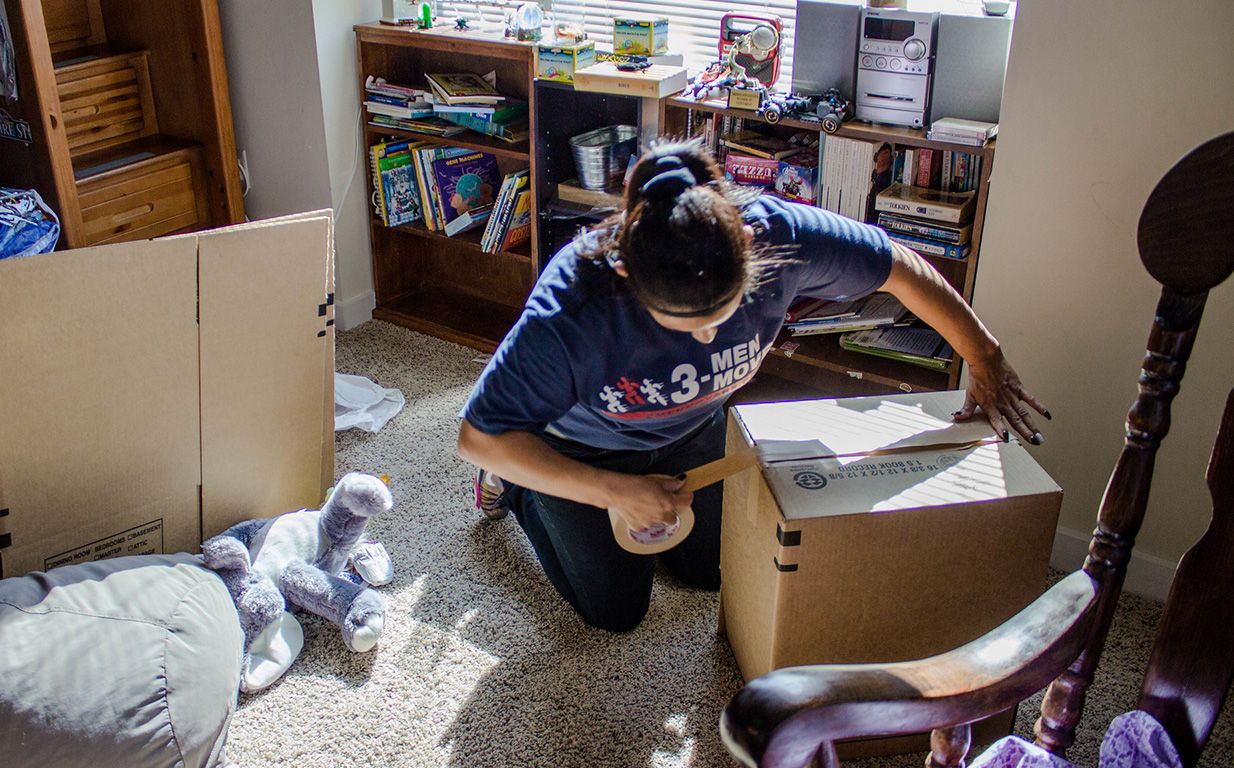 Guilty of letting a few of those household chores slide for a little longer than we should sometimes. When the new year rolls around you will pat yourself on the back after decluttering your closet and donating some of the items around the house you no longer need. Then some of those bigger cleaning duties get taken care of during spring cleaning. But then what? There are several places in your home that should be cleaned twice a year, and a few that should be done regularly but are usually forgotten.
Refrigerator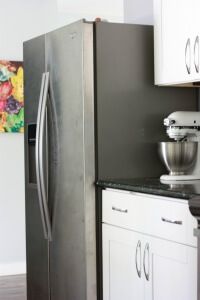 I look at my fridge every day, and it's one of those places I usually put off cleaning. But moving is one of those times where you can't procrastinate cleaning it out. At least once per month you should do a thorough wipe down. Check those Tupperware containers and toss any old or expired foods. During your fall cleaning, take the time to remove each of the shelves and drawers and give them a good scrubbing in the sink. Work on them one at a time so you can keep the food refrigerated. Clean with bleach to make sure you kill any germs that may be lingering on surfaces. The refrigerator is one of the largest consumers of energy in your home. Help keep it energy efficient by cleaning the condenser coils according to your owner's manual. This is also a good time to replace the ice maker or water dispenser water filter and pop in a baking soda pack to deodorize.
Oven
Your easiest option for cleaning the oven is using the self-clean function. Fall is the perfect time to tackle this because it can really heat up your kitchen and no one wants to deal with that in the dead of summer. This cycle heats the oven up extremely high (it locks for safety during the couple hours) and at the end, you simply wipe down the interior. If you prefer to clean by hand, you can use baking soda and a bit of vinegar. Get in there and get to scrubbing.
Windows and window screens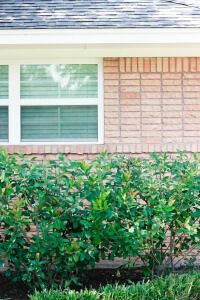 Now that temperatures are dropping, you can turn off the AC and let a bit of cool, autumn air into your home. But that's all you want to let in. Make sure your windows and window screens are clean. I use a vacuum to clean out the dust and dirt that has accumulated between the screen and the window. Clean your interior windows with Windex and clean the exterior windows with a power washer or garden hose.
Shower grout and shower head
You'd be surprised how grimy your shower head can get. If you're moving into a new home you definitely want to clean it before you start using the shower, and if you're moving out, it's the little details that help sell a home! To clean, simply remove the shower head, and seal in a bag with vinegar. This will clean all the mineral deposits that have restricted water flow. I like to spray a leave on shower cleaner after each shower. This helps keep the glass and walls from getting soap scum build up. You should also seal your shower grout at least once per year. Grout sealer is available online or in home improvement stores.
Mattress and under the bed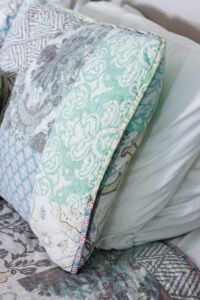 Hopefully you're using a mattress cover. Go ahead and toss that in the wash while you tackle the mattress itself. After a hot Texas summer, your mattress is bound to have absorbed some sweat, dead skin, dust, and dirt. After vacuuming it, it's time to deodorize. Baking soda is your weapon of choice here. Sprinkle and allow it to sit (up to 24 hours is preferred) so it has time to absorb the smells. Do a second pass with the vacuum hose. This is also a good time to clean underneath your bed. Pull everything out, get rid of anything you don't. Do a second pass with the vacuum hose. When moving, you want to downsize as much as possible so you aren't packing things you don't need. This is also a good time to clean underneath your bed. Pull everything out, get rid of anything you don't need, and sweep or vacuum underneath the bed.
Pillows
You use expensive skin care products and would never go to bed without washing your face, but you have no problem laying down with a pillow that hasn't been washed in months? During your fall cleaning spree, let's take care of that. The first thing to decide is if it's actually worth keeping. If the pillow doesn't spring back into shape after you fold it, then it should be replaced. If you want to clean them, you can run them through the washer on the warm/gentle cycle (cold rinse). You can tumble dry them on low – try using rubber dryer balls to help them stay fluffy! It's also a good idea to get slip covers for your pillows in addition to the mattress pad.
Slipcovers and couch cushions
If you have dogs or small children (or ever have guests!) your couch has probably seen better days. Slipcovers are a great idea for families (even WHITE ones because they can be bleached!). If you use a slipcover, throw it in the wash. Use the vacuum to clean all those crevices in the couch and underneath. At least once per year, rent a carpet cleaner (only about $30) and use the hose attachment to clean those couch cushions. I like to do this in the evening, so they can dry all night. You may even be able to clean some of those cushions in the washing machine (if they are zippered) – just be careful when drying.
In conclusion
Whether you're moving in or out, fall is the perfect time to give your home a fresh new start. Tackling these fall cleaning to-dos will make your home feel much more cozy. Keeping your home deep cleaned can also keep you safer and healthier.
Post written by guest blogger: Amber Oliver of In The Loop