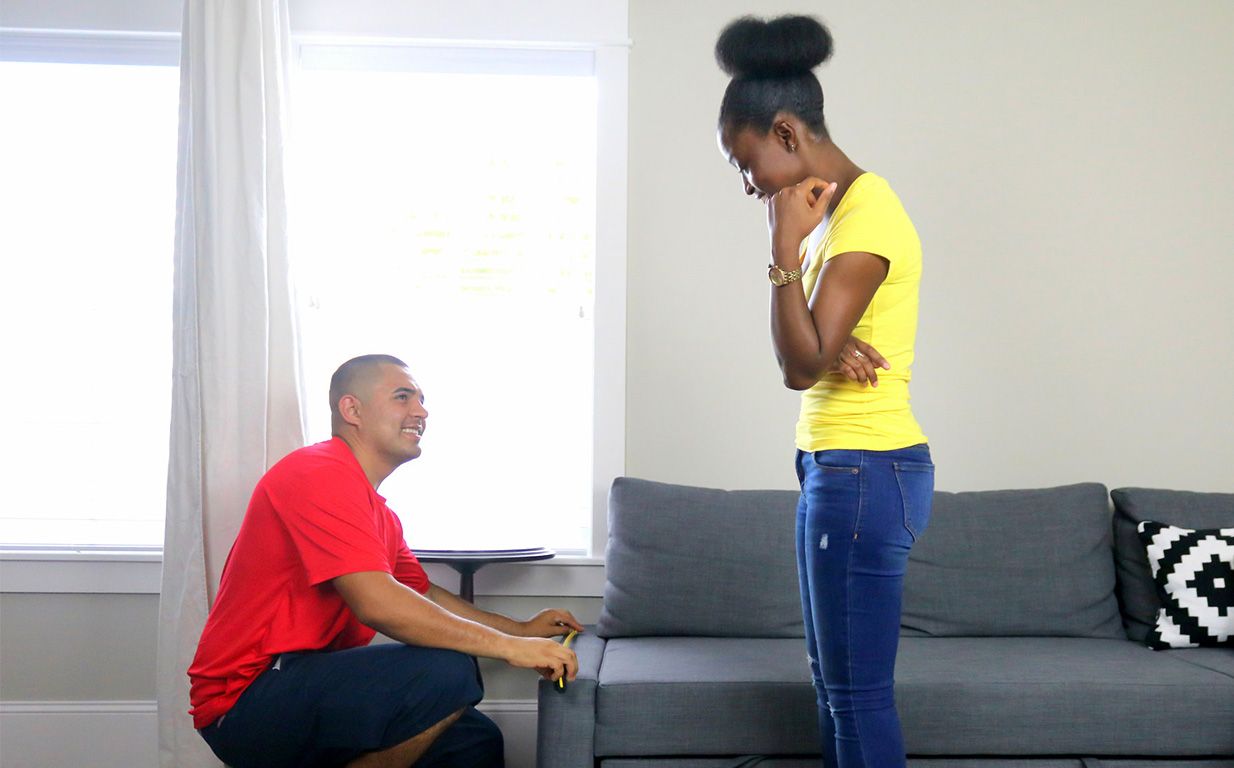 If you recently bought a house, you might already be planning some projects that will make it the perfect home for you. As you make those plans, be sure to decide if you'll make your home improvements before or after moving day, because it turns out some projects are best done in an empty house. Here are the top projects to get done before your movers arrive to help you move all your belongings to your new home.
Painting
If your new house is perfect except for the paint colors, plan to repaint before you move in. This is especially important if you're paying professional painters to do the job, since some of your money goes toward moving or protecting your belongings while they paint.
Granted, if you're only painting one or two rooms, it may not be a big deal to move in first and then paint a few walls. But if it will be a pretty big job, it's just easier to get it done before moving day. As a bonus, you'll have a freshly painted home to look forward to the day you move in! So just before you schedule moving day with your local moving company, hire some painters to get your favorite colors up on those walls.
Replacing flooring
It's one thing to plan on replacing that old laminate in your kitchen a year or two after you move in. That probably won't require you to move much around during the project. But if you want to replace all the flooring in the house as soon as possible, you should do it before you move in.
Otherwise, you're just going to be playing musical chairs with all your furniture as you scramble to clear out each room one by one for new flooring. This job is definitely quicker to complete in an empty house!
Potentially hazardous repairs
If your new home happens to have popcorn ceilings, asbestos or any other possibly dangerous materials, you might be planning on getting them removed. If so, it's best to do this before you move in.
After all, many hazardous materials aren't healthy to be around for long, so unless you want to wear a protective mask around your house for a few days, you'll need to stay somewhere else until the job is done. Plus, these jobs require you to cover all your belongings to protect them, meaning you'll spend more time and effort on them if you wait until you move in to get started. So you might as well schedule this type of task to take place long before your movers show up to load the truck.
Major renovations of important rooms
If you have big dreams for your new backyard, spare bedroom or den, you can get started on that kind of project any time. In fact, if it takes you years to get around to it, it's no big deal. You wouldn't be the first homeowner to put off renovations for a while!
That being said, there are some renovations that are much tougher to do once you're all moved in. Basically, if you plan to completely redo any room you use every day, do it before the movers bring all your boxes inside. So if you want to move your kitchen island to a different spot and knock out a wall while you're at it, get this done before you move in. The same advice applies if you want to expand the only bathroom in your house. Having these areas off limits for days would not be fun!
Once you have an idea of when these home improvement projects will be complete, you can plan moving day! You'll need a moving company that will work with your schedule, so contact 3 Men Movers today to get a quote for packers, movers or storage options.