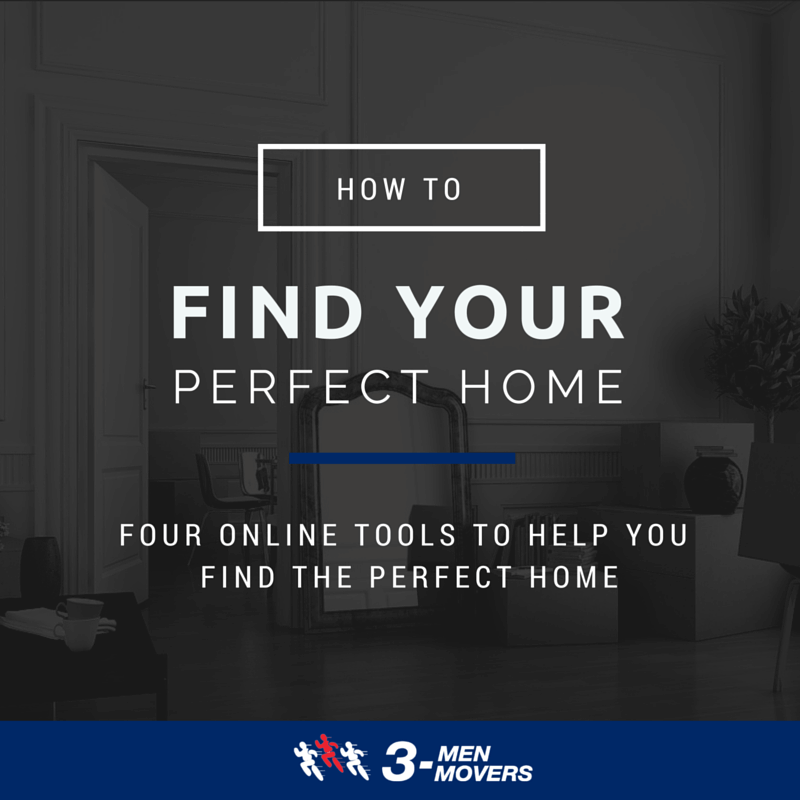 4 Online Resources To Find Your Perfect Home
Start by creating a list of items you are willing to compromise on. The truth is, no home will have everything you are looking for unless you plan to build it yourself. Evaluating your needs and wants can help keep things in perspective while you're on the hunt, and will no doubt make your search smoother by indicating when it's time to walk away. You might be able to live without a garden, but what about a dishwasher? Determine what is most important to you.
Having a realtor can save time when searching for a home, but if you prefer to search on your own you may find online tools to be quite handy. If you are already working with a realtor, it's still a good idea to look for homes on your own and compare. Additionally, pointing your realtor in the right direction and knowing your budget can really simplify the search process.
Here is a short list of websites designed specifically for the art of house hunting. Though they are similar in functionality, their varied features make locating your next home easy and efficient. You might find one more useful than the other depending on navigation, styles, and search metrics for each site.
Zillow's search page is a large map comprised of tiny indicators pointing to the properties that are currently listed. You can filter by price, the type of home, its availability (for sale vs. for rent), year built, zipcode and more. You can even view a home's details right from the search page, so be sure to check features like its floor plan, surrounding communities, mortgages, and expected expenses. Zillow allows you take a virtual tour of the home and directly connects you to its supervising agents.
Trulia's not just for homes: you can use it to find condos, apartments, townhomes, and much more! However, its "homes for sale" section is where its strong search features come to shine. You can search for homes via zipcode or city, and filter by the usual standards (prices, availability, square feet). What differs Trulia from the rest is that you can also see homes that have been price reduced, under new construction, or available for resale. You can even ask Trulia to only show you homes within a certain mile radius or commute time, search by school district, or search multiple cities all at once.
Trulia also provides pertinent information about each home, like surrounding school districts, local crime rates, and nearby demographics, so you'll already know your neighbors before you even move in. If you're looking to start an in-depth search, Trulia might be your best bet.
Truthfully, Realtor.com's search features aren't that different from Trulia's or Zillow's, in that you can search for homes or apartments and filter by price, zipcode, and more. The website originally launched as a directory to help house hunters locate a realtor, and its continuation of that practice easily makes it stand out from its peers. You can search for solo agents, teams, companies, or by area; if you'd rather start your house hunt on your own, you can switch back to the local search view. If you're still searching for the perfect neighborhood, they have a directory available for every state in the country. That's pretty impressive!
Realtor.com also differentiates from its peers with its blog full of buying and renting advice, tips, and hacks. If you're a first-time buyer with absolutely no idea where to start, try browsing the Realtor.com blog to get a better idea of what you're looking for.
Unlike the other tools on our list, Homes.com is all about, well, homes! You won't find listings for apartments or condos here – at the most, Homes.com will vary by homes for rent or for sale. Homes.com aggregates listings from smaller, local real estate websites while also allowing relators to post listings directly to the site, which means more options to choose from. Home listings not only feature amenities, school district ratings, and estimated values, but you can also see estimated mortgage and loans rates according to its built-in credit score input.
Here's a special bonus: each site has a mobile app for those of you on the go. Search straight from your phone and avoid the fuss!
Remember, it's always important to take some offline time and visit a few potential houses personally. Photos online can sometimes be deceiving, so once you have created your list, it's always a great idea to drive out to the location and assess the home. Additionally, keep in mind that the housing market can be competitive. If you find a home you are really interested in, don't wait to inquire about it!
Happy Moving!