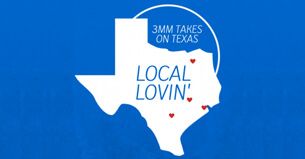 The History Of "Keep Austin Weird"
There's always a random holiday trending on Twitter: Donut Day, Real Estate Investor Day, Sloths Dressed As Unicorns Day (wait, what?) Sure, they're all pretty silly, but today, Wonderful Weirdos Day, is special for Austinites. Keeping Austin weird has been an evolutionary endeavor since the late 1960s and has inspired everything from creating SPAM sculptures to music and tech festivals. The motto "Keep Austin Weird" gained momentum during the initial tech-boom that brought multiple technology companies and instilled a distinct tech-sector Austin. The locals wanted to ensure that Austin didn't lose its originality due to the influx of new faces. In 2000, the motto was officially adopted by the City Council, and now graces merch like bumper stickrs and T-shirts.
Although Austin did shift its "idea" of weirdness to support artistic endeavors (instead of bizarre hobbies or demonstrations), the new residents embraced the motto whole-heartedly. A lot of people, who are arguably not weird, have asked what "keep Austin weird" means. The truth is, it can mean different things to different people. What do you think is "weird?"
For local businesses, the slogan can be used to remind customers that shopping local is not only great for the community, but is also the best way to keep a city unique. Local businesses are more able to custom tailor merchandise and cuisine to the things that you like. For example, Austin is famous for its bizarre fusion food scene, where local restaurateurs are known to sell things like "taco donuts" or Southern soul food with Pan-Asian cuisine.
Artists of all mediums flock here in order to pursue their dreams, and we invite them with open arms! Artists make it easy to "keep Austin weird" by contributing uncensored art of all types. Unlike other cities, Austin's tight-knit community encourages creative societies to collaborate and inspire each other. Artists can get together to create large displays that otherwise be impossible in your average community. You don't visit many cities that have sanctioned graffiti masterpieces on the sides of the buildings.
There are a lot of sub-cultures perusing Austin, but even if you don't feel like you belong to any scene, you can help "keep Austin weird" by being tolerant of the things that make us different. Sure, you might not have tattoos and paint pictures of whales with your forehead, but you can still do your part by being accepting and appreciative of the eccentric nature of your fellow Austinites.

So, take a moment today to love your local neighborhood weirdos, because their unique lifestyle is what makes Austin – and any city! – so much fun. It's not everywhere that you can walk down the street and experience a sporadic acoustic set or see a live painting performance while eating a bratwurst made of antelope. Embrace the weird.
Related Tips