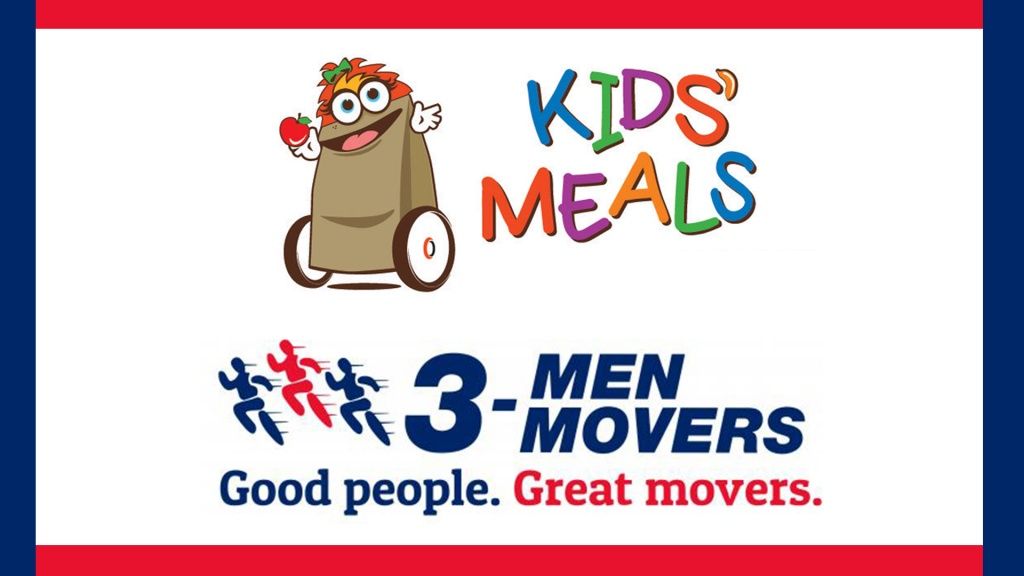 At 3 Men Movers, we stay busy helping people move after they contact one of our four Texas offices…but we always make time to help the community, as well. In fact, practicing random acts of love in our community is so important to us that we offer our employees "volunteer time off" (VTO) to ensure they always have time to help. And luckily, we employ great movers who happen to be good people who are thrilled to offer assistance within our community!
Last year, we helped locals move and rebuild after Hurricane Harvey, and we're continuing with that giving spirit this year by helping Kids' Meals Inc–a local nonprofit that ensures preschool-aged children don't go hungry. We'll let Beth give you an overview of what this entails and how we helped:
"Kids' Meals is the nation's only home delivery service for preschool children that are living in severe poverty. So these are the children that are at home and don't have access to the free lunch and free breakfast programs because they're too young. The need is so crucial for the little ones. If our kids in our city are not getting the proper nutrition, they're not going to meet developmental milestones. They're going to start school behind, and we know that if they're starting behind and they can't concentrate because they haven't had proper nutrition…and they're still not getting it…it's very likely that they're not going to go forward and have a successful educational career. So we want to be a part of that solution in making sure that little kids have access to healthy food.
We are so thankful for 3 Men Movers, and it's amazing how your timing is. You guys came in to volunteer with us; you brought a great team! Everybody was so enthusiastic in helping us prepare meals, and helping us in our warehouse. And then, we had the opportunity to move two doors down for a bigger space and really spread out our operation. And so not only did you guys volunteer to help us with the crucial activity of preparing meals…you have been instrumental in helping us move and expand our warehouse two doors down!
Someone can make a huge difference by donating at kidsmealsinc.org. You can make a difference just by giving $10 a week or $10 a month. You can help make sure kids in our city are not going to bed hungry."
Basically, we're not your average moving company! We think it's important for local movers to volunteer as often as possible, and since our team is made up of good people and great movers, that's been easy to do. Whether you want to learn more about our volunteer efforts or schedule a move with us, please contact our office in Dallas, Austin, San Antonio or Houston today.