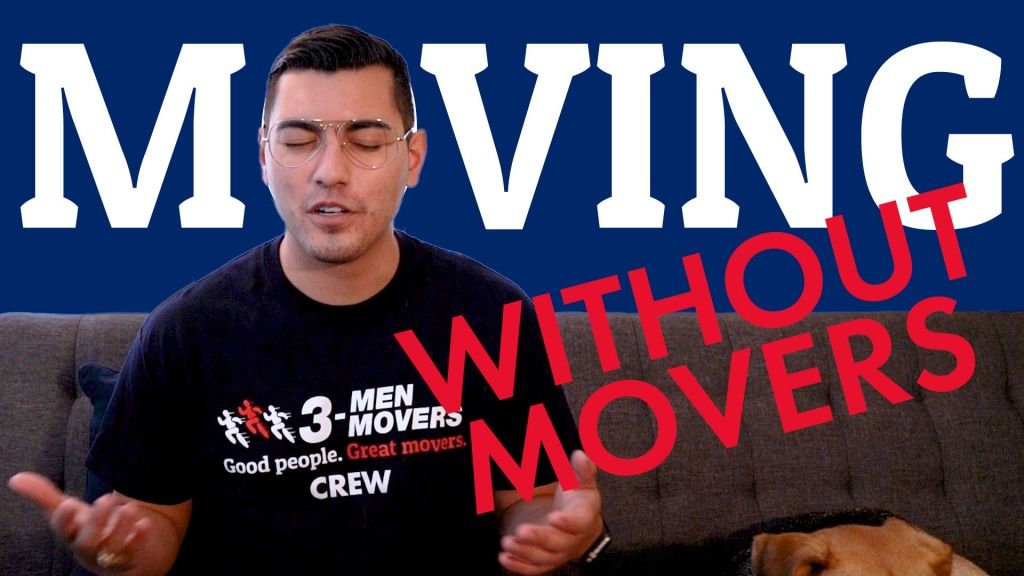 We challenged Jeremy Palomo, our Digital Marketing Specialist, to move without us. How tragic could it be?…
Video Transcription
If I could go back in time, I would say no, I do not want to try to move by myself. I am going use 3 Men Movers.
I'm moving out of my parent's house. FINALLY.
I just graduated from College and I get to move out.
So I do work for 3 men movers but we're going try to do this move without them *in the arms of an angel*
DAY1
I have my dog Liberty – she's going to go with me That dresser that's going to be a big one. My bed and my desk and a chair, my TV all of the clothes in my closet…
DAY 2
I made three trips yesterday took my dresser and my bed. Now. I'm just taking a bunch of little stuff like my desk and some chairs… all the essentials, but I have someone to help me out Jeremy sent me into his House and gave me the wrong code. I brought reinforcements Okay so, with some help from my friends got a couple things out of the way we're looking pretty good for now I mean we're doing pretty good.
DAY 5
Okay, so it's day five… getting the last little bit of everything. Just have a few things here and there. Little boxes.
DAY 10
Its day 10 and I am still NOT moved in I still have clothes, chairs… still have stuff on the walls in my old house.
1 Month RECAP
You never really know how much you have until you finally decide to move And I only have one bedroom. 20 days, four friends, nine trips, two tanks of gas… There's just no excuse. There's no reason not to use 3 Men Movers when You have so much that can go wrong. You have so many items you need to get out very soon. Most people don't have as much time as I did. I moved out of my parents house. Moving out of here in a year… I don't know how long it's going to take me to move everything. I don't want to move out of this place ever. I don't move anywhere else. I don't want to move unless I have 3 Men Movers. There is no way that I can get everything out on time efficiently, effectively, without these guys. I am biased. I do see these guys everyday, but they do hustle. You know they do treat your items well. They treat your home like it's sacred. It's the only choice I have when moving.