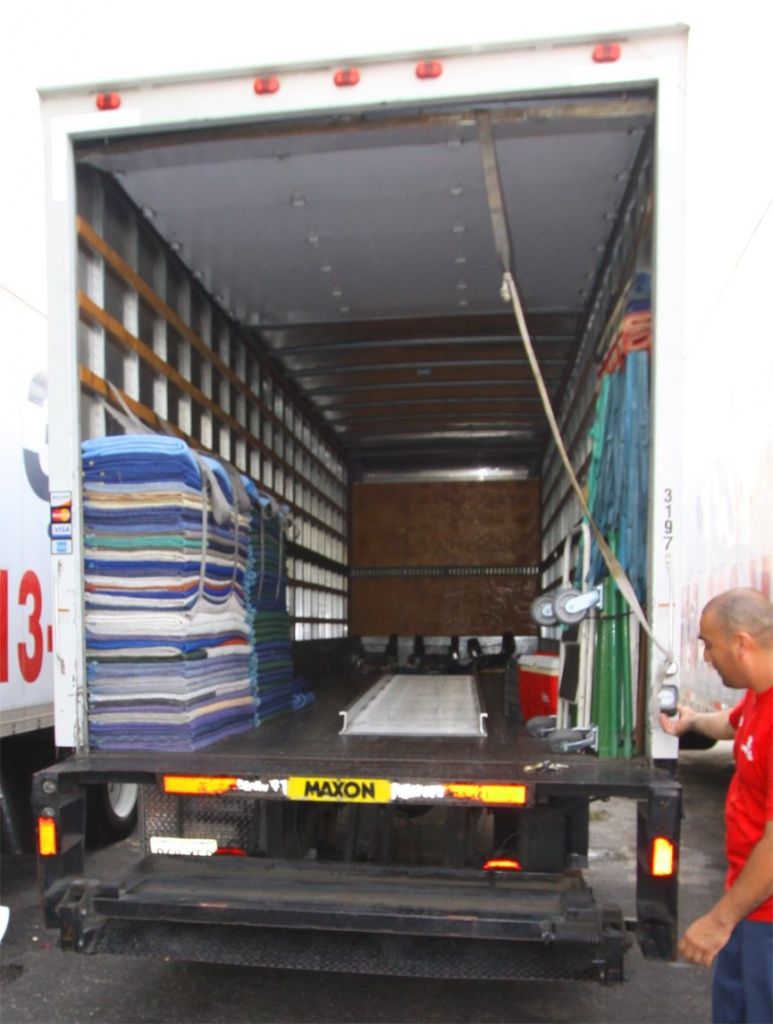 A few words from our Owner and C.E.O., Jacky Noons! She explains why having your belongings stacked properly inside the moving truck is important and essential.
As the owner of 3 Men Movers, there is no other moving company I would ever use, right? Wrong! I recently had the opportunity of trying out the services of another local moving company in Houston. Normally, I would consider this extremely disloyal, but in this particular situation I had ordered some furniture from a great furniture company in Houston and they offered free delivery which they contracted out with another local moving company and….
FREE! Did I mention it was FREE?? I figured, why not?
Having trained hundreds of movers and having moved thousands of Texans, I would consider myself an authority in the industry and capable of writing an informed review. Owning the best moving companies in Texas with the most amazing hardworking men and women working for me, it will be somewhat difficult to be non-biased!
Crew One:
The best thing about my first move was that they arrived on time, but from here it went downhill. I had the first move in the morning, but the two guys worked very slowly. I think they were out of shape because they needed to take several rest breaks and the delivery only lasted a few hours. I wasn't that concerned about the rest breaks, because did I mention my delivery was FREE? The men who made my original delivery left me with dirty walls and many of the pieces were damaged as well. After unwrapping the pieces I called the company and asked them to replace the damaged furniture. I mentioned that I owned a moving company so the next crew they sent upped their game.
Crew two:
The next crew arrived in uniform and wore paper shoe protectors on their feet. Although they were trying to impress me, I was not impressed. I have hardwood floors and they were going up the steps in slippery paper shoes carrying heavy furniture. Shoe protection is ok for carpet but movers carrying heavy items can slip and fall on hardwood stairs which put the crew and your furniture at risk. This crew was better than the first one and moved quickly and carefully without getting tired. I was about to say that they were great until I walked outside to my car and passed by their open truck and looked in the back.
Shrieeeek!
Contrary to popular beliefs, movers dropping furniture or bumping items against walls isn't what causes the most damages during household moves. Most of the damages that occur during transit traveling from the original home to the new home. Moving trucks bumping down our city's roads can cause your precious furniture to get damaged by rubbing against each other, falling down, and crushing items. The back of the truck was a perfect example of what NOT to do when loading a truck. Items of a properly packed truck must be stacked and put into tiers based on size, shape, and weight. I had to get a picture of this to train my movers what not to do! Where's my camera?
The good news was the items were all wrapped nicely with blankets. The bad news was that no amount of blankets could prevent the damages caused by their improperly stacked truck! I won't bore you with the intricate details on how to stack a truck; it is truly a science that can be appreciated when you look into the back of a truck of an experienced professional household mover.
How would you want your furniture stacked?