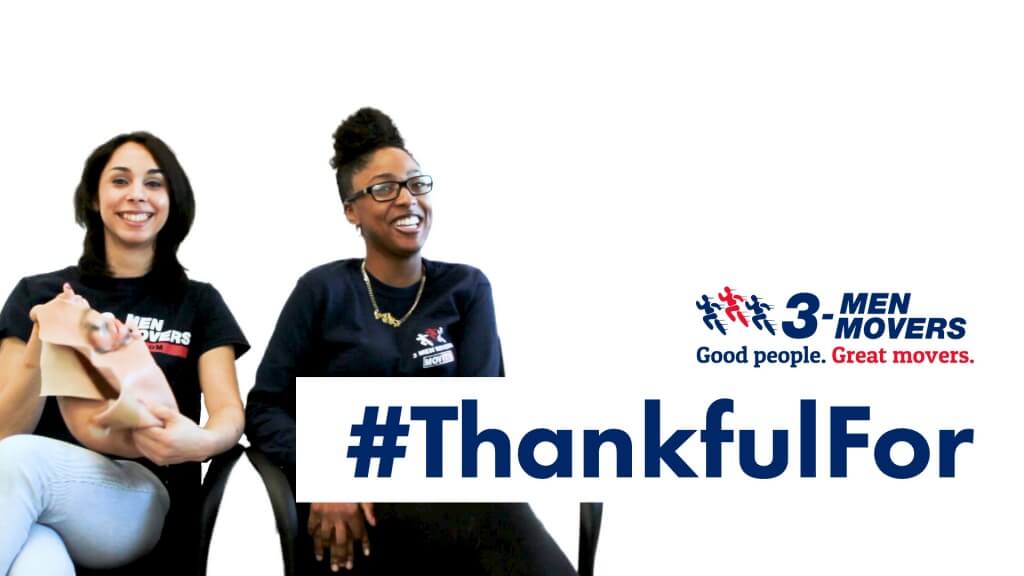 This Holiday Season we asked our employees one question that sparked a lot of thought and a lot of emotion. In a room with no one and a camera, we caught a lot of things that caused us to even be able to create a 7-day series. This is the final outcome. While we had a lot of fun we also had a lot of tears. We hope you enjoy this video as much as we do.
Video Transcription
I feel like we're in an interview with nobody.
I feel awkward to sit here by myself talking.
Hello everyone.
So I just sit here and just say it?
Hi, my name's Tiffany.
Alright, I am thankful for… what am I thankful for?
Thankful that we're doing this because I'm away from the desk.
I am thankful for love.
Thankful for my wife. She has been my best friend for seventeen years.
I'm thankful for my kids for always keeping a smile on my face.
For my family, I have a really good family and I'm really blessed.
My mom got cancer this year and totally kicked it's ass.
Family and friends is always the go-to but this year I'm honestly thankful for my work family.
My best friends, they know who they are. I'm greatful for them because no matter which way I go they support me.
Thankful for family.
So moving to Houston for me was a really big change I'm originally from Birmingham and I went to school in Philly and I when I moved to Houston I didn't know anybody. So what I've been most thankful for this past two years that I've been in Houston and in this position are all of the people that have made me feel at home in Houston and at this company.
I am thankful for my Houston Astros and the 2017 World Series Win.
For having good health and a loving family.
I come from very humble beginnings so I am very appreciative of every little small thing here that God has bestowed upon me and mine so yeah be thankful.
I just think I'm surrounded by love and I'm very thankful.
I'm just thankful for life.
I just wanted to say thank you very much and I hope to stay here for a long time.
I love you so much and I think about you all of the time. I just wanted to take the time to say that and I know that you know it already but this is for you and it's for me too. So again mom, love you. Thank you.
I'm thankful for everyone who had the courage to come in and say what they are thankful for. I know it's not always easy to kind of talk to no one and let your feelings out a little bit
Is that it? Yep! Cut!