How MOVITS Work in 60 Seconds
We have the most convenient portable storage on the market! A professional 3 Men Movers crew brings your MOVITS portable storage unit to your home, expertly loads it with your belongings, and transports it back to our climate controlled storage facility in Houston or San Antonio same day! You don't have to lift a finger! Check out just how easy portable storage can be: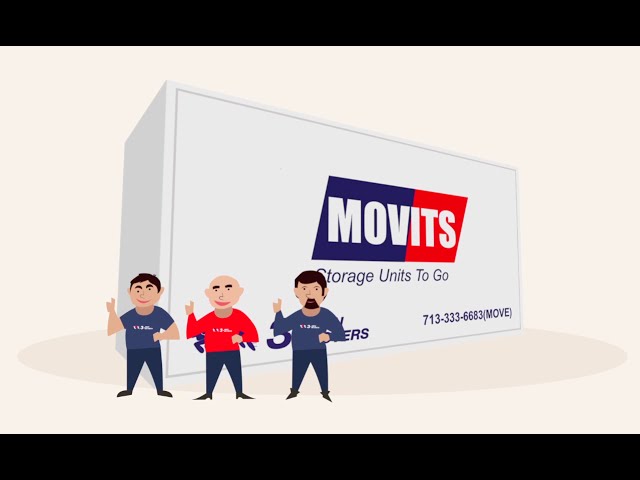 Why Choose MOVITS Portable Storage
Description
If you want temporary or long term storage without having to haul your belongings to a traditional storage unit, MOVITS portable storage units are a fantastic alternative! We are also the ideal storage choice if you want your possessions safely and efficiently loaded by movers you can trust. We created MOVITS with the goal of designing a portable storage process that is virtually hands free for our clients! See how we stack up to our competition…
Specifications
Loaded and unloaded by professional movers
Dimensions: 20x8x8
1280 square cubit feet which accommodates a moderately furnished two-bedroom home or apartment
Dual Locking Capability
Stored in our climate controlled storage facility
When you're ready, your crew delivers and expertly unloads your MOVITS portable storage
If you need to access your unit, just provide 24 hour notice
Safety Package
In order to ensure that your items are as protected as possible, we recommend purchasing our Portable Storage Safety Package. The materials included in the package reduce the chance of your belongings being scratched, broken, and shifting during the time that they are in storage and while they are being loaded.
Portable Storage Safety Package includes:
12 Heavy Duty moving blankets
1 pack of strapping assembly
1 disk padlock
This cost of this package is $68.99 and would be added to your total bill - trust us, it's worth it!