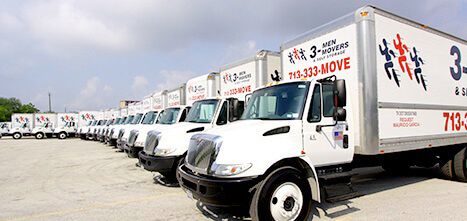 Houston Moving Company Forms Corporate Division
Increase in Office Moves Prompts 3 Men Movers to Expand Office Moving Services
Houston, Texas (Marketwire) – 3 Men Movers is a respected Houston moving company that has assisted over 16,000 clients in Houston, Austin and San Antonio with their moves. What some people don't know is that 3 Men Movers has offered office moving services for the past 24 years. Due to an increase of office moves, 3 Men Movers added an entire division that focuses only on servicing corporate moves.
The new corporate moving division within 3 Men Movers allows for more personalized attention that is needed for larger office moves. The experienced team includes a staff with 10-20 years in the commercial moving industry. 3 Men Movers begins with planning and coordination, and ensures excellence in all details of the move, from installation of cubicles to proper packing.
The company is a woman-owned business that prides itself on over 75% of it's business being repeat and referrals from satisfied customers. 3 Men Movers has been a longstanding member of the Better Business Bureau and Jacky Noons, CEO, was recently elected to the board of the watchdog organization. 3 Men Movers believes in the principals of the Better Business Bureau and follows their best practices which put customers first.
"For the past 24 years, we have developed a quality clientele by delivering the highest standard of customer service," said Noons. "Our business has grown and we look forward to expanding our services to meet the needs of area businesses."
The corporate division of 3 Men Movers can accommodate small office moves as well as the relocation of large, complex commercial offices. For customer convenience, office moves are scheduled at night or on weekends to eliminate down time and loss of productivity. Coordinated by a Corporate Relocation Team of project managers, 3 Men Movers offers a 24 hour service line with a manager assigned to stay in touch with each client.
In addition, 3 Men Movers owns and operates a self-storage facility on the Southwest Freeway between Bellaire & Hillcroft. Personal or commercial content is protected in a climate controlled unit with a state of the art security system and digitally-controlled access gates. Packing and moving supplies are available as well as the complimentary use of a dolly.
About 3 Men Movers
3 Men Movers is an experienced moving company serving the metropolitan Houston area as well as Austin and San Antonio. Fully insured and licensed, 3 Men Movers continues to build upon its loyal customer base and offer storage and packing services. 3 Men Movers is a proud recipient of the 2007 and 2008 Pinnacle Award & the Gold Star Award from the Better Business Bureau.
For more information, please contact:
Jacky Noons
3 Men Movers
1-866-3 MOVERS