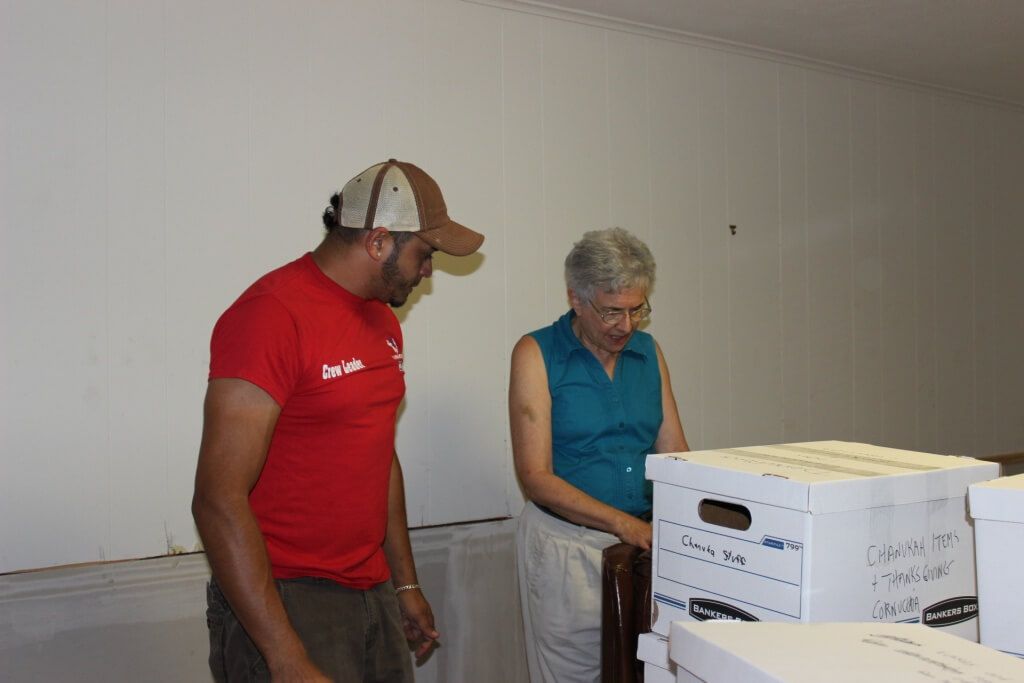 3 Men Movers Gives Demonstration at Press Event to Educate Houston Movers on Hiring Safe Movers
May is National Move Month and 3 Men Movers, a 28-year-old Houston moving company, kicks it off every year by participating in a press event to educate Houston Movers.
Houston, TX – June 03, 2013
The Texas Department of Motor Vehicles (TxDMV) and U.S. Secretary of Transportation Ray LaHood educated Houston movers about the dangers of rogue moving companies. As a preferred Houston moving company, 3 Men Movers was invited to participate in the event as a Better Business Bureau award winning moving company in Houston.
3 Men Movers was invited to display their truck, invite their movers, and perform demonstrations of the safe methods their movers practice when loading and unloading furniture. Local media and press were present for demonstrations and speeches. Presentations included AMSA President Linda Bauer Darr, TxDMV Executive Director Whitney Brewster, TxDMV Board member Johnny Walker, and the Greater Houston BBB President Dan Parsons. Congresswoman Sheila Jackson Lee also spoke at the event.
"Making a difference in our community one safe move at a time. – 3 Men Movers Staff "
This event takes place annually and this year fell on Wednesday, May 1, 2013. Southwest Movers Association hosted the event at TxDMV Regional Service Center Parking Lot, 7721 Washington Ave.
"One of the most important components of the moving business is really knowing who you have behind the scenes. This safety comes from hiring only the best, most proven moving professionals and from your moving company actually taking the time to go above and beyond all state and local policies and procedures. If the moving company isn't diligent in who they hire, and stringent in their training and internal practices, you never know who is coming into your home. 3 Men Movers takes pride in sending out the best possible drivers, delivering exceptional customer service, and ensuring customer safety through training and procedures refined through our 28 years in business." says Operations Manager of 3 Men Movers, Sandra Carpenter.
The Original 3 Men Movers was founded in Houston, TX by John Fisher and offers residential and commercial moving, as local Houston Movers. The well-known company now operates under his daughter, Jacky Noons. In the past year, the company increased their services to San Antonio residents by opening a new portable storage facility to better serve local San Antonio movers. 3 Men Movers provides complete end to end moving and storage solutions such as packing, the sale of moving supplies, portable storage units, full-service moving, unpacking, and local Houston and San Antonio storage solutions.