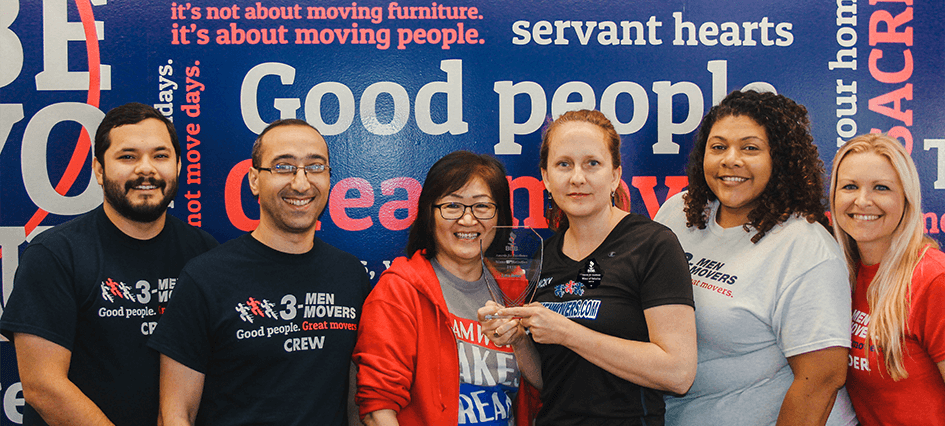 In May, 3 Men Movers attended the annual 2019 Better Business Bureau Awards for Excellence ceremony. That's because the company was being honored by the BBB with a Winner of Distinction Award for being among select companies that display a commitment to providing an ethical marketplace.
3 Men Movers has an A+ rating (97-100%) with the BBB, and the numerous customer reviews give this company an overall 5-star rating on its BBB profile. CEO Jacky Noons acknowledged the importance of being accredited by the BBB, stating: "To have BBB accreditation, a company has to follow the BBB dispute resolution process, meaning they must always respond to customers' issues. This is so important, especially in the moving industry where often times disreputable movers disappear or do not even return a customer's calls."
Judging by the excellent BBB reviews, anyone who has hired Houston-based 3 Men Movers is aware of how this company operates. The team members have a code they live by when helping Texas customers move, ensuring moving day goes smoothly for all involved. The 3 Men Movers' code of ethics is actually an 8-part "Movifesto" that includes promises like "We Hustle" and "We Go Beyond."
In fact, the first part of the Movifesto is "We do what we say. Always." It makes sense that a company that values being honest and doing what they say with every move would win an award for excellence. Noons reiterated how honored 3 Men movers is to win the award: "We are proud of our standing as an A+ moving company with the BBB. It takes effort to win a BBB award, and it's evidence to the public that winners care about customer service and their reputation."
About 3 Men Movers
We are a moving company with both muscle and brains. We spend our days optimizing tools and apps that make scheduling a move, picking a mover, and tracking a move something our customers can do right from their phones. Now they can book their move from the dog park, in line at the grocery store, or (for those night owls) in their pajamas. Our customers are on the go, so we're fitting into their schedule – not the other way around.