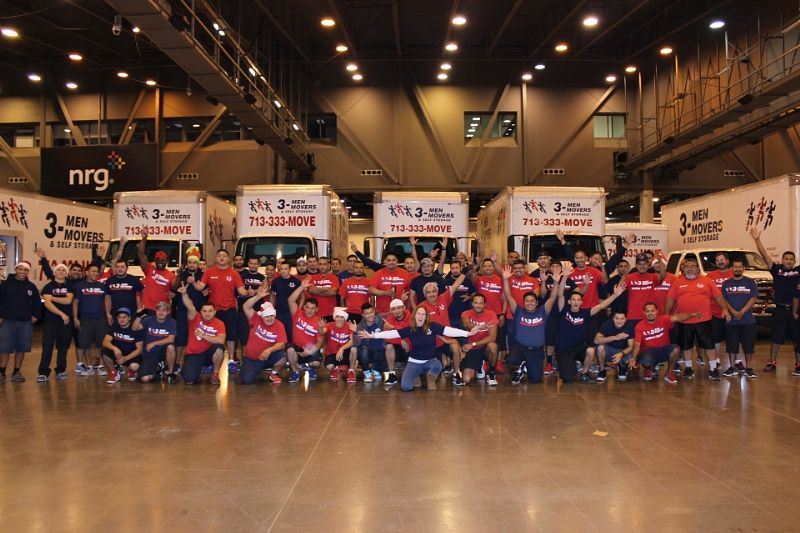 When we first opened our doors in 1985, 3 Men Movers had five employees and one truck: John Fischer, Founder and first Crew Leader, two helpers, and his wife Shirley and daughter Jacky who ran the administrative side of the business. 30 years later Jacky has become our Owner/CEO, our fleet has grown to 70+ trucks with 30+ office staff, and we are creating happy moves for 30,000 families each year. Our growth stemmed from: dedication to exceptional customer service, a passion to create a stress-free move, the expansion of services offered, and with some good old fashion wisdom that comes with time.
This New Year we wanted to pause and reflect on what we've learned since 1985…the takeaways that have defined our culture and values. While there is always room for more wisdom, here are 30 things we've learned over the last 30 years from Jacky Noons:
1. Don't treat others the way YOU would want to be treated. Treat them the way THEY want to be treated.
2. Listen more, talk less.
3. A good team is a force multiplier.
4. A smile is just as important as a dolly to bring to a move.
5. Arrive a stranger, leave a friend.
6. Surprises are for birthdays not move days.
7. Teaching someone how to be a good mover is easy; teaching them to be a good person is almost impossible.
8. A mover with an amazing smile always has the best customer service reviews.
9. Only hire movers that you would feel comfortable having over for dinner.
10. When it comes to being effective as a mover, size doesn't matter!
11. Arrive early on the first move of the day, always.
12. If it doesn't fit don't force it.
13. Don't open dresser drawers without permission.
14. Always wrap the bed screws with the rails.
15. Ikea stuff is hard to reassemble!
16. Even super nice people can get grouchy on their move day, and that is ok.
17. Eat a good breakfast on your move day.
18. Don't pull a moving truck into the driveway, even if a customer asks you to…they are meant to hold cars, not 26,000lb trucks!
19. Jeans aren't part of our uniforms!
20. Dirty trucks = Upset Jacky!
21. Don't slide the fridge out.
22. Under promise, over deliver.
23. Stay hydrated in the summer.
24. Make sure the guy in the middle seat of the moving truck wears his seatbelt too. Seat belts save dads!
25. Everyone should try our packing services at least once.
26. Commercial trucks cannot accelerate quickly and jump around in traffic. They have to go 5 miles under the speed limit to protect our customer's belongings.
27. Everyone has a part to play in running a successful business. The custodian's job is just as important as the CEO's, especially when you are in the bathroom and there is no toilet paper.
28. Culture trumps strategy.
29. Drive trumps intelligence.
30. Kindness trumps all!
Cheers to 30 more years of wisdom and creating happy moves!