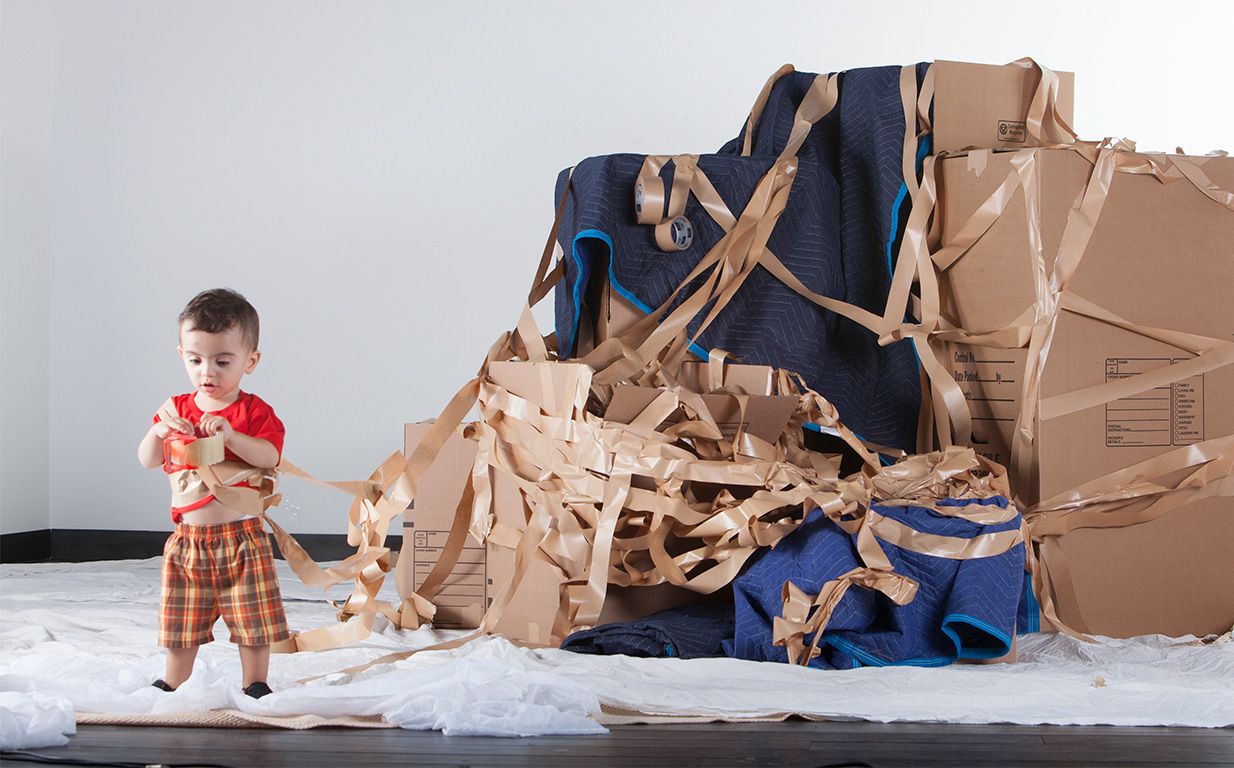 Adjusting to anything new can be challenging for children, especially for children between the ages of 2 and 4. Moving to a new home in San Antonio is full of many difficult changes for children. As a parent, it is your job to set the tone and make these changes as easy as possible for your children. The more fun you can work into your preparations the better. At this age, keeping things positive and interactive is key.
Between the ages of 1 and 3, structure and repetition are very important. Allow your children to feel in control by keeping them involved in the planning of their new bedroom and playroom. As a moving company with strong family values, we care about the children involved in the move as much as if not more than the parents.
We have watched families along the way and picked up a few tricks. These are things we have seen used by some of our more proactive and organized San Antonio customers to help make the transition smoother for their children.
Here are 4 tips from us and our San Antonio Movers to help your toddler adjust to their new environment.
1. Arrange a play-date in advance to occupy your children on move day. When you set up the play-date, don't make it with a friend whose house your child hasn't been visited before. Your move day isn't the day to have extra problems or stress thrown into the mix. You are more likely to have the playdate go smoothly if you already have experience with that family. Host a playdate first with that family and make sure everyone is comfortable with each other.
2. Use books to help transition and educate your child about the upcoming move. All parents know the benefits of reading to your children, even at a young age. One of those benefits is it helps children understand everyday situations and events.
Books on moving help your child to know that someone else feels exactly like they do. We have put together a list of some of our favorite children's books about moving. You can visit Amazon.com to find any of these.
"We're Moving!" by Heather Maisner and Kristina Stephenson: The story is about a little girl Amy whose family moves to a new home and it follows her during her adjustment. This book is a great one to read to infants or toddlers.
"Berenstain Bears' Moving Day" by Stan and Jan Berenstain: The Berenstain series created a book to help young children prepare for a move. The bear family moves to their new tree house. The new tree house is located in Bear County. Children love this series!
"I'm Not Moving, Mama" by Nancy White Carlstrom: This is a great story to read to prepare a child who is really struggling with the move. The little mouse in the story is really upset about moving, but his family helps him make the transition smoothly.
"Who Will Be My Friends?" by Syd Hoff: This story follows little Freddy around after his move as he meets all the people around his new home. It shows how Freddy makes new friends and is a great book to help your child not be intimidated about the transition.
"Alexander Who's Not (Do You Hear Me? I Mean It!) Going to Move" by

Judith Viorst

, Ray Cruz: Little Alexander does not want to move to a new home and leave his best friend, or anyone else for that matter.
"A Tiger Named Thomas" by Diane Schmidt: This story follows a tiger named Thomas around as he worries about moving to a new home and shows a special night where he realizes moving isn't so bad.
3. Schedule a grandparent visit. As long as you have grandparents that live close and are available, solicit their help on your move day. Grandma and Grandpa always want an excuse to see the little one and your child will love the quality spoil time.
4. Keep lots of snacks and activities on hand if the children have to be at the house. It is always better to try to plan to take the children out of the house and have the children taken care of by friends or family the day of the move, but if you can't arrange this, being prepared is the key to success. Snacks and activities, like educational toys and coloring books, will help to keep the children occupied.
It is very important to make sure that if your children will be in the house with movers there that the children are supervised and not in the movers way. Move day causes even more danger for accident-prone toddlers.
Remember the same anxiety you might be experiencing as the move approaches, your child will also be feeling. Keep communication lines open and remember your little one needs structure and thought throughout this move.