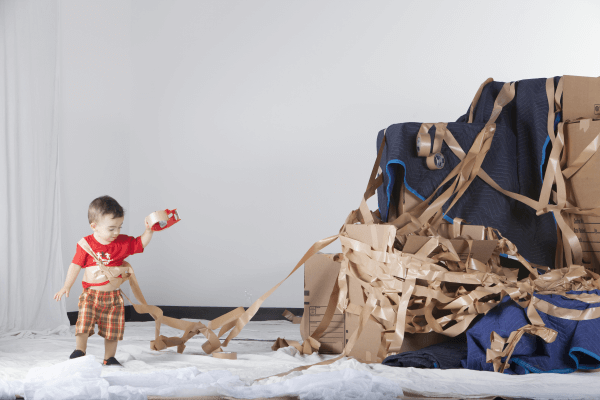 Everyone offers moving tips, but wouldn't it be nice if someone would fill you in on some of the common mistakes that are made, too? After all, tips and tricks are great, but it sure would be great if you could actually avoid a disaster, if possible. Below are five moving mistakes that many people make, but few will actually fill you in on! Want a smooth move? Go with your local and professional Dallas movers! Go with 3 Men Movers!
1. Not Researching the Moving Company
Just because a moving company has a jingle on the radio or is known for having a cheap hourly rate does not mean it is the right company for you. You need to hire based on experience and reputation. Sometimes cheapest isn't best. You'll want to consult reputable sources like the Better Business Bureau (we get an A+) and crowdsourced reviews from website like Yelp.
2. Not Downsizing
Moving unnecessary items just doesn't make sense. You don't want to waste your time packing items and paying to have them moved, if they are just going to go unused and take up space in your new home. The great thing about a move is that you have an excuse to purge your belongings. If you have time have a yard sale. Otherwise, you can donate a lot of stuff, and if you get a receipt, you can claim it when you file your taxes next year.
3. Not Having Enough Insurance Coverage
Will the moving company you hire provide insurance? Yes. Will it be enough to cover your belongings? Maybe not. There are different levels of coverage you can get. Consider Added Value Protection to double the coverage price per pound. Just make sure you take out enough. No one wants to think about anything going wrong, but sometimes life just happens.
4. Not Having a Plan
Everyone may love that you are a spontaneous person, and always up for an adventure, but this is no time to be carefree. Moving is a major life event. You definitely need a plan. Create a timeline and write a to-do list, or else you will end up forgetting the most basic tasks, like changing your address or transferring electricity to your new address.
5. Not Packing an Essentials Box
You need to prepare for the unexpected. Pack a box of the essentials that you need to get you through at least 24 hours, including clothes, toiletries, shower liner, sheets for the bed, and coffee maker. Keep this box with you during the move, so you always know where it is. Like the Boy Scouts say, 'be prepared!