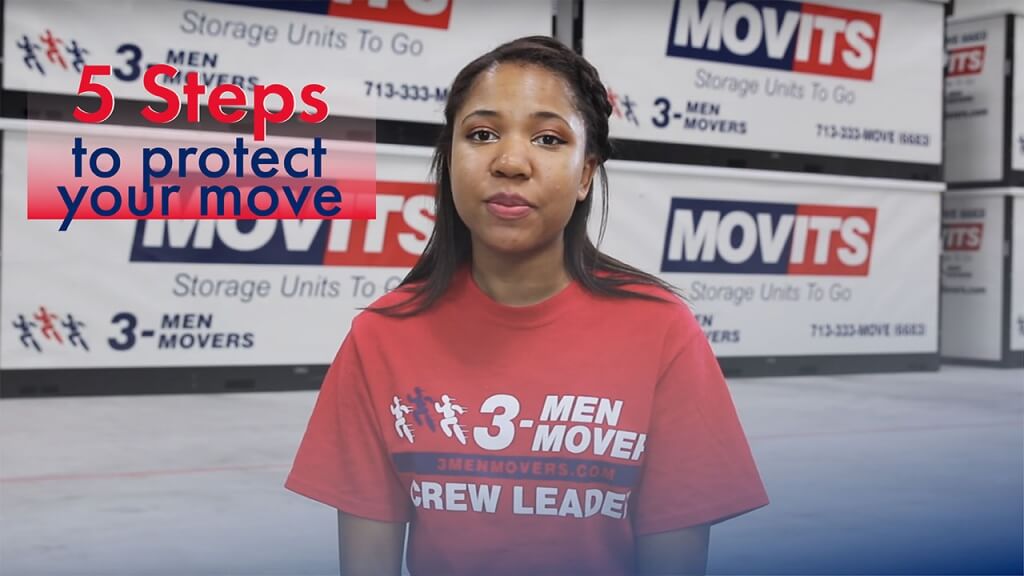 These five simple steps give you the insider info on keeping your home and family safe during your next move!
Video Transcription
Consider Added Value Protection
It is the movers duty to treat your items with care, but sometimes accidents happen. The best way to prepare for these situations is to consider added value protection. Although this may seem like an unnecessary expense, you will be glad to have it if one of your precious items is lost or broken. "You break it, you buy it" doesn't always apply when it comes to the moving industry. In many cases moving companies are only required to pay a nominal amount of money for damaged items. In the state of Texas we are only required to pay $0.60 per pound; which will amount only a few bucks if something delicate, but expense incurs damage.
Look For a DMV Number
All registered movers in the state of Texas are required to list their DMV number on their website as well as on their vehicles. If you are on a website for a moving company and you do not see a DMV number this is a red flag. If movers come to your home and they do not have a DMV number on their vehicle then you may want to think twice about letting them into your home and trusting them with your belongings. They may be operating without a license which puts you in danger. If they have no license they are operating with no guidelines or regulation, leaving you without any way to retrieve your items if they did steal them.
Make Sure They Are an Accredited BBB Business
The Better Business Bureau was created to protect consumers. It is a wonderful resource when seeking to establish the integrity of a business. All you have to do go to the BBB website and type in the name of the business that you are researching.
Avoid Craigslist
While Craigslist can be a resource that you use for some things, you should not use this website to hire movers. Many moving companies listed on Craigslist do not have a DMV license and they do not background check their employees. Some even send movers in unmarked vans. Rely on family and friend referrals, look for information on trustworthy websites, and research all moving companies across multiple platforms before booking a mover.
Check Multiple Review Sites
Researching a company online is how the majority of us do our research these days. Review sites are meant to give you an honest look at how satisfied consumers are after using a business's' service. However, many have taken advantage of this by creating fake profiles on review sites and writing positive reviews about their own company to boost their ratings and gain consumer trust. Check multiple sites when researching a company, keep your eyes open for fake reviews, and take everything with a grain of salt.
Visit https://www.3menmovers.com/blog/11-strategies-to-protect-your-move/ for more in depth information on protecting yourself and your belongings when moving: With 30+ years providing professional moving services in Texas, 3 Men Movers gives you 5 simple insider tips to keep your family and belongings safe during your move!