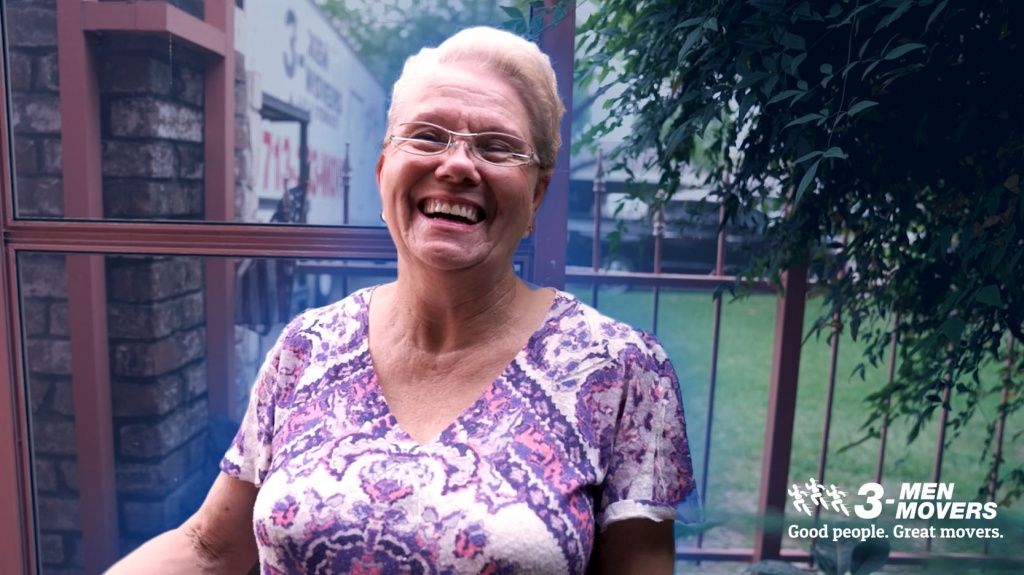 A story about Peggy finally coming home after 7 months out of her house. Peggy was one of the recipients of our 30 Free moves for 30 Families.
Our Movers Are the World's Greatest Movers
"I'm telling ya. Y'all have blessed me. You blessed me with the move in the first place and now to help with that, that's so nice, so so nice. I do appreciate that.
I'm coming home. I am coming home.
and now today march the 28thy'all have brought me home
Hi i'm home now
yall were gracious enough to jump in and get me out of high waters
It's home you know? because when you have got your roots there, its just you know something is just yours and it smells wonderful It's got that new smell you know?
(my home) is going to be the worship center, my sewing center, my beauty shop, everything!
well thank you, I love yall just blessing of Abroham on everybody!"
Welcome Home Peggy.