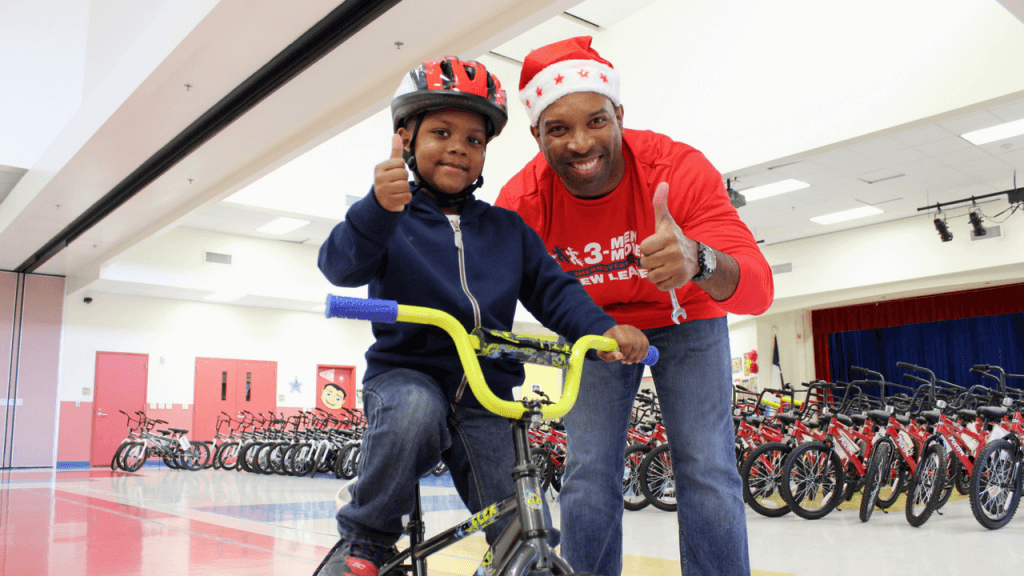 This is our 12th year partnering with CYCLE, we deliver bikes to Houston elementary school students who have reached their academic goals for the year and we have a blast every single time! The excitement on their faces makes our holiday season so bright!
Video Transcription
We are getting ready this morning at the NRG stadium ready to deliver bikes to elementary schools all over the city of Houston.
I think it's a great opportunity for us to give back to the community and for the guys to really showcase themselves, their trucks, and the human side of what we do. I know each of these trucks is full and we still have more bikes to take.
We take those bikes out and move them into the cafeteria over there. Then we size them get them fitted with helmets and give them to kid who have met their academic goals this year.
There is a certain sort of freedom that you get when you get a set of wheels you know. Even if it's a bike it's a cool thing for these kids.
You can feel the kindness and warmth here.
Seeing the looks on their faces is awesome this is just a great experience one day a year you get to be Santa.