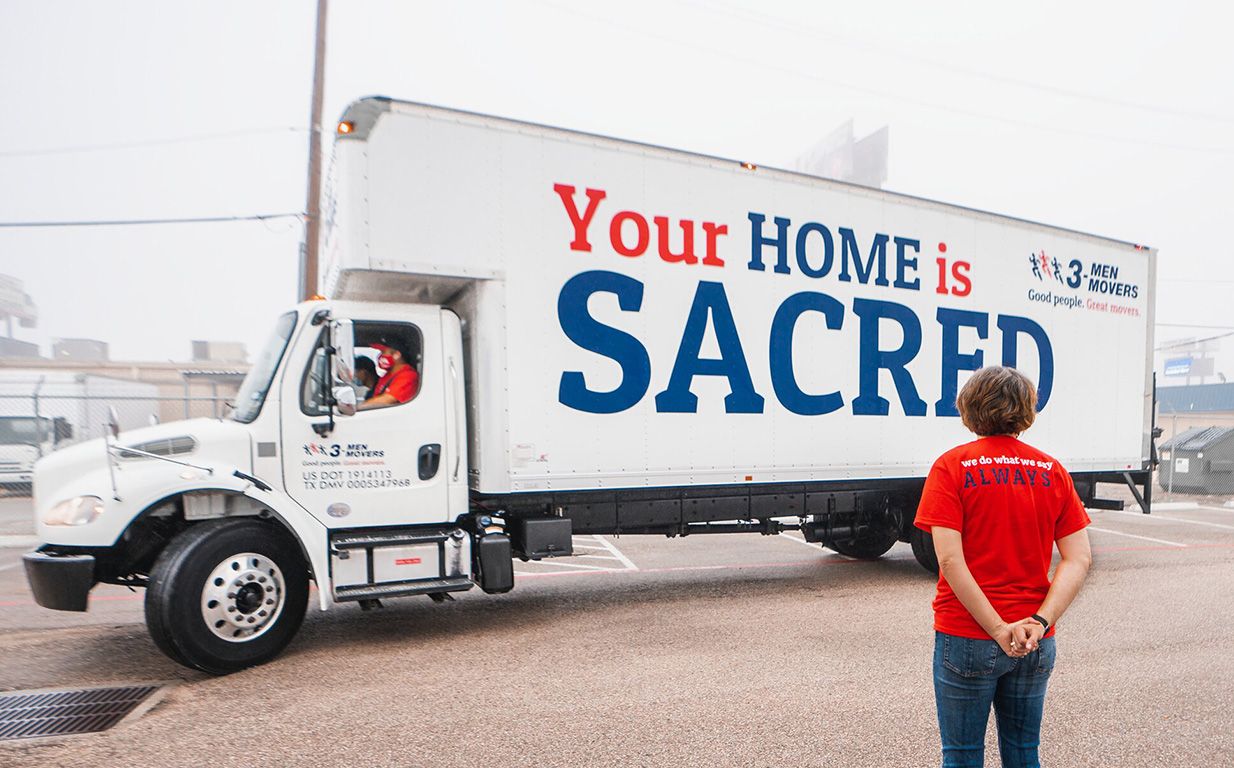 Moving out or threatening to leave is the most dangerous thing a domestic violence survivor can do. It's also the most necessary thing a survivor can do. This downloadable domestic violence moving safety guide is designed to make it easier. It explains not only what you need to do in detail, but how and why. This guide is brought to you by our partnership with the domestic violence shelter, Fort Bend Women's Center (FBWC).
P.S. We will never sell your personal info.
"It is crucial that you do not tell your abuser, his family, his friends, or any mutual friends of your plans to leave. This could sabotage your plans, or even worse, cost you your life."
—Peggy Wright, Director of Sexual Assault & Counseling Programs at Fort Bend Women's Center
A Moving Safety Guide for Domestic Violence Survivors
By leveraging our vast moving assets and crews, we're driving items donated during a move to the FBWC resale shop, PennyWise.
Download a Free Domestic Violence Moving Safety Guide
This way, the Center can generate more profits and funds to support survivors who leave and try rebuilding their lives. FBWC provides not only shelter, but therapy, connections with legal advocates, access to medical care, training resources, and so much more. The help survivors receive is vital. They most often leave with nothing for themselves and their children or pets. Stopping family violence is not whimsical, part-time dabbling for us. It's a goal that we will do anything to reach.
If you have an upcoming move
Let us know during booking, and we'll take items or furniture you don't want (with a few restrictions) as donations. Not only is it one less thing you have to worry about, but you'll feel better knowing that it ended up in a much more useful place than a landfill.
If you're not moving but still want to help
There are still ways you can support FBWC and domestic violence survivors. Please consider giving in one of the following ways: