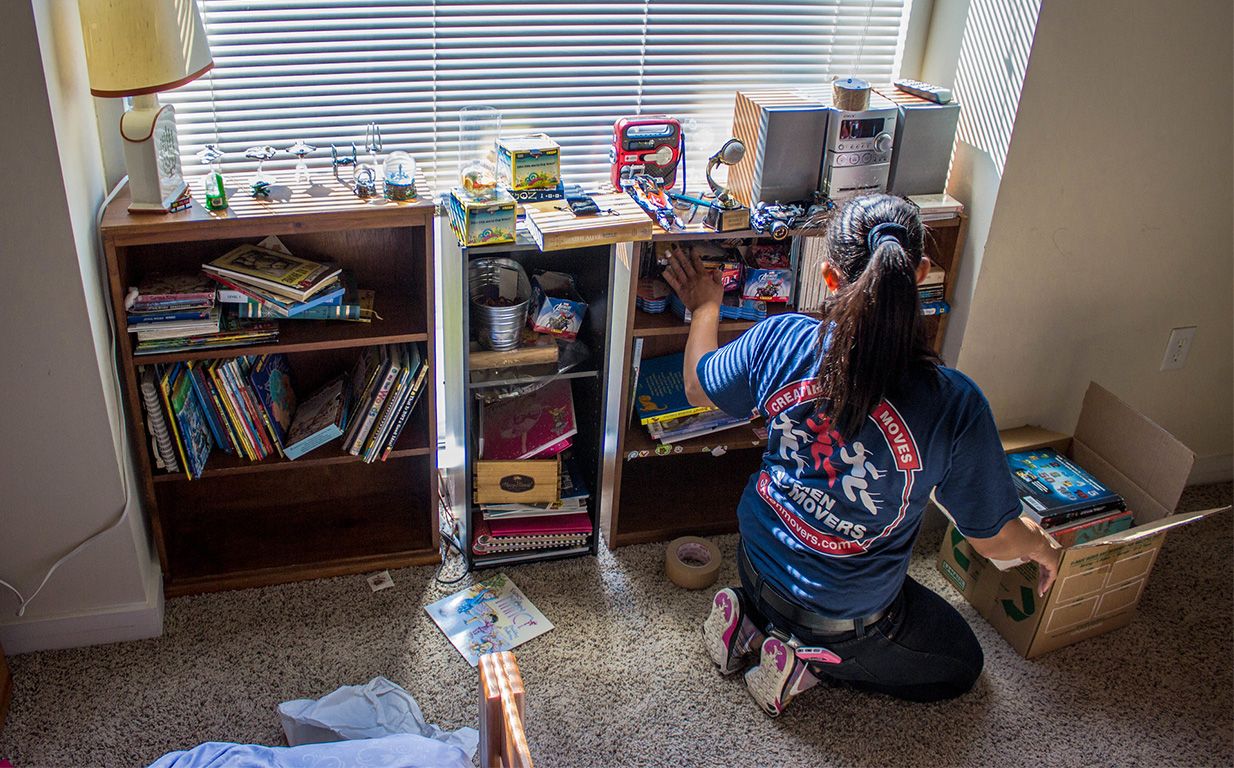 You never notice how much stuff you have until you are in the midst of spring cleaning or in this case, getting ready for a move; that's because clutter sneaks up on the best of us. You go shopping for a few decor items, visit a few flea markets, and before you know it, you've got eighteen cat figurines! Well maybe not, but most of us do have a lot of items in our home that we could do without.
You can drastically cut down on the number of items that you have to pack and the amount of unwanted "stuff" you have to haul your new home by decluttering before your move. Of course, there's more to the story. If getting rid of all the stuff you don't need was so easy, we'd all have pristine, organized homes.
Home decluttering checklist for an organized move
Tip #1: Make a detailed list
Write down what rooms need to be cleaned out and the date that you plan on combing through each one. Like we've already said, you never really know just how much stuff you have until you start this process so give yourself an entire day to devote to organizing one room at a time.
Either print your checklist or write it by hand.
When you finish, hang it up somewhere in the house that you pass by every day. Seeing it will help you stay accountable.
Tip #2: Measure the dimensions of your new place and map out each room
Not many of us end up buying every piece specific to the home that we're moving into unless it's your first time living on our own. However, before you pack up furniture from your previous house, make sure it fits in your new place. Measure each room, before your move, to make sure that you have enough space for all of your large furniture pieces…this exercise will take some pieces off the "must-keep" list.
Tip #3: Have a brutally honest friend or family member help you
Decluttering isn't a task for the sentimental. Having someone who can crack the whip, and help you make the hard calls during the declutter process will be a big help. Just make sure you don't ask someone to help you that is equally as sentimental about your things as you are…cough…most mothers.
Tip #4: Prepare yourself to give things away that you want to hold onto
There's no way to successfully go through the decluttering process without having to sacrifice a few things that you want to hold onto. But you have to prepare yourself for this before you begin if you want to get anywhere. Think about it this way, everything that we purchase or create has a story but passing the item onto someone else or getting rid of it isn't going to erase that memory. Remember the moment and let it go!
Tip #5: Create a new habit…don't wait until you're moving to de-clutter
The easiest way to keep clutter at bay is to not let it accumulate. Go through each room and closet twice a year to organize and clear things out. If you're a shopper this is crucial for you. If you're consistently bringing new things into the home and not getting rid of anything you'll save yourself a lot of time and closet space by clearing things out and donating periodically.
In conclusion
Getting rid of the things that you don't need or use can leave you feeling lighter. Even if you do feel anxiety or sadness while clearing your home out, it'll all be worth it in the end. You'll feel better and you'll have a much easier time preparing for your next move.
Feeling inspired to de-clutter but not sure where to donate? Here's a link to several pick up and drop off donation centers in Houston.