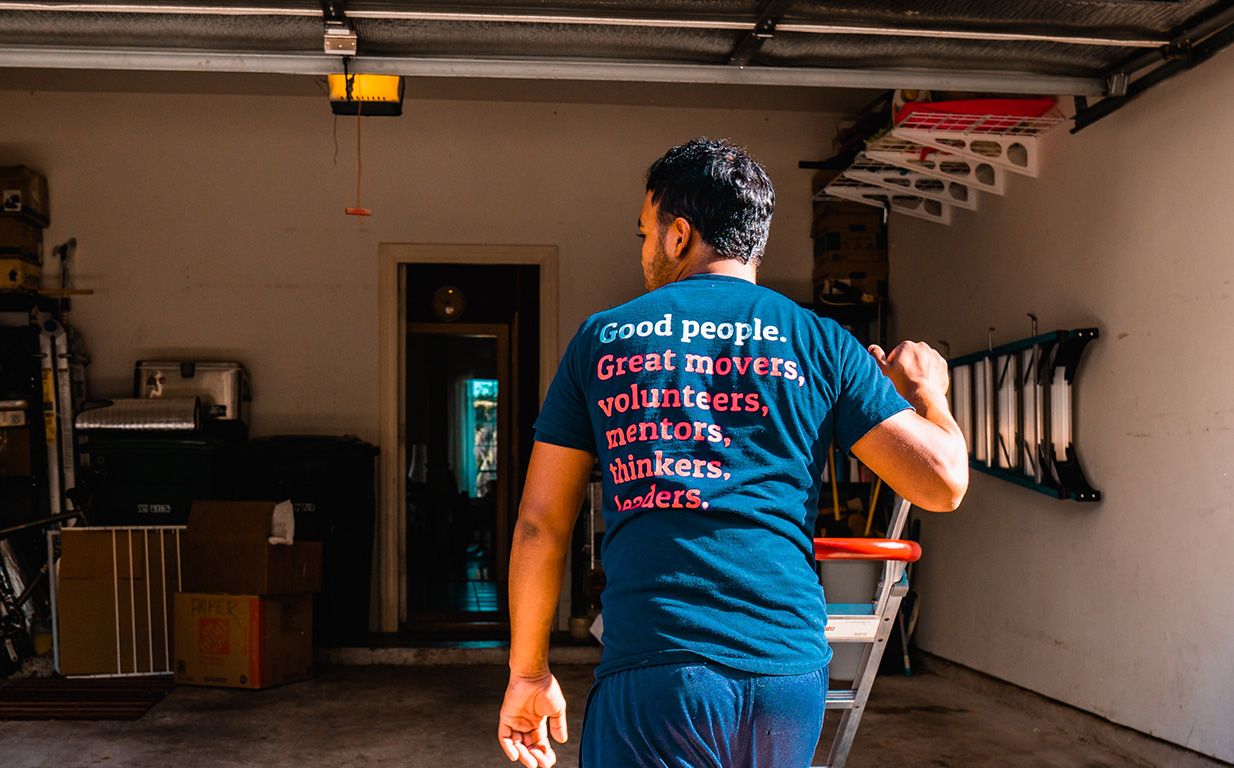 10 Easy Tips To Pack Your Garage Like A Pro
A garage is typically one of the most commonly forgotten rooms when it comes to planning and packing for your move. A garage serves many purposes and houses many different things. It is very important to take special care when packing your garage in order to make sure that everything makes it properly to your new home.
Having witnessed many people struggling to pack up their garage at the last minute and having also packed our own garages, we have put together all of our expert knowledge on packing everything that has to do with the garage.
Here is our Houston Moving Company's top ten list for packing the garage:
Drain all the liquids out of anything that runs. Lawnmowers, chainsaws and grills; present a fire hazard if moved with flammables inside of them. It is important to drain them before moving.
Prepare your tools for the move. Keep out a few basic tools and organize all of your smaller tools. You can also separate any old tools and donate any that you don't need. You will reduce your moving costs and your old tools can help others at the same time. Moving is a good opportunity to get your tools all organized in your new garage. You may find if you don't do it now during the packing process it could be years before it actually gets done.
Organize the garage. Separate and label everything into boxes or humidity resistant plastic tubs. You should have different boxes for each different type of thing you store in your garage.Everyone knows the garage usually ends up being the "catch all" of the house. Some people even have so much stuff in their garages that they don't even have room for their cars! Organize what's in there and decide what doesn't need to be.
Decide on portable or self storage options. At this point you may want to consider getting a portable storage unit to keep seasonal items and things you don't use on a regular basis.
Don't forget about the trash cans. In Houston trash cans are provided by the city. There are other trash cans in the garage and out back that you may consider moving. If you are reusing the ones you have, throw them under the hose and wash them out first. Nobody wants all of their stuff coming out of the moving truck smelling like trash!Recycling bins are also to be considered when moving. You can take the same steps to prepare moving these items or replace them when you get to your new home.
Get a professional opinion on anything you are not sure about moving in a truck. You can call any local, professional moving company even if you are moving yourself. You may run accross overweight or awkwardly sized items, like ladders in your garage, that you are unsure how to move. A quality, experienced Houston moving company is a great source of information on your upcoming move. They will advise you on what to do with any questionable items.
Remember the plants and greenery. It is easy to pack and transport your plants, but it does take thought and work. Here are a few quick tips on moving your plants to a new home.1. Some moving companies won't move plants.2. Regulations for moving plants need to be well understood by anyone moving greenery.
3. Start prepping your plants early, by taking them out of breakable containers.
4. Check your plants thoroughly and pack them properly.Last minute packing on sensitive plants can be devastating for your greenery. Think about the green guys you have put such love into over the years and don't let them be an afterthought.
Get the lawn furniture ready for your move! Fold down and bring in the lawn furniture to the garage and have it ready for transport by rinsing off any built up dust, pollen or bird droppings. Wrap and protect it before the move.
Have a garage sale. The garage tends to get crowded over time. Take advantage of everything already being in the garage, put some price tags on it all and clear out what you don't need, while you make a few bucks to spend on covering your moving costs.
Keep all parts together. When you take things apart in the garage, remember to put all hardware that goes with the item in a plastic baggie, labeled and tape it to the device.
There is a lot to remember when you are planning and preparing to move in Houston. Packing is one of the most important parts of a move. It is also the most time consuming. It is important to take inventory of all of the rooms in your home in order to ensure nothing falls through the cracks.
Related Tips