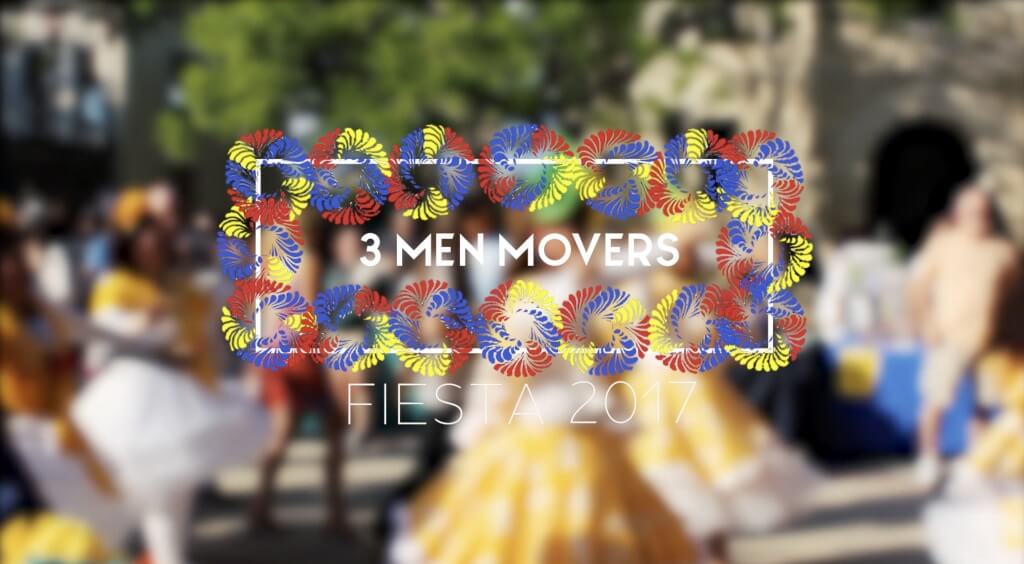 Loving Life and Loving Fiesta! 3 Men Movers showcases their second place medal for small businesses at Fiesta San Antonio 2017! A fun short clip to show our love for San Antonio and for Fiesta!
"Fiesta San Antonio" or simply "Fiesta" is an annual festival held in April in San Antonio, Texas, and is the city's signature event (along with some events held in the following surrounding cities: Boerne, Schertz, Windcrest, Balcones Heights, and Alamo Heights) since the late 19th century. The festival began as a single event to honor the memory of the battles of the Alamo and San Jacinto.
Fiesta is the city's biggest festival, with an economic impact of $284 million for the city. More than three million people take part, in more than 100 events that take place all over the city and beyond.
The festival began in 1891 when local women decorated carriages, baby buggies and bicycles with live flowers, met in front of the Alamo, and threw the blossoms at one another, thus inspiring the name "Battle of Flowers." Soon, other activities were added to the flower parade, including balls, parties and a carnival. The celebration's name changed over the years from Carnival to Spring Carnival to Fiesta San Jacinto and, in 1960, to Fiesta San Antonio.
This Year in 2017 3 Men Movers won second place for our "Viva Los Tres" Fiesta Medal. Our love for local communities and our brand showed through our Hispanic-inspired design of a 3 Men Mover truck (3MM Papel Picado).
Till next year San Antonio!