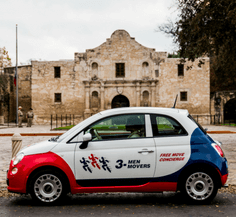 If you are planning or thinking about moving to San Antonio, Texas, then you have a lot to look forward to. This city's past is just as vibrant as its present. Keep reading to find out 15 things that you may be surprised to learn about San Antonio!
BENEFITS OF MOVING TO SAN ANTONIO
It's an affordable city
If you're moving to San Antonio one thing that you will be glad to know is that it is an affordable city to live in. This is impressive considering that San Antonio is the second-largest city in Texas. In 2014 it even landed at number six on Yahoo Finance's Most Affordable Cities To Live In. According to Zillow, the median price for a home in San Antonio is $220,320 and the median price for renting an apartment is $1,095… that's hard to compete within most major cities!
The Spurs are royalty
Everyone loves them, and we do mean everyone. You won't see the residents of this city sporting any other jerseys come basketball season. The Spurs have called San Antonio home since the early 70's and the city's love for the team runs deep. If you're a sports enthusiast, you'll appreciate the fandom… and who knows, maybe you'll even consider switching teams.
There are tons of historical sites making for a vibrant Texas culture
The Alamo is one of the most treasured San Antonio historical sites, and for good reason. The battle site is significant to Texas and US history and demands to be seen. The River Walk is also a fantastic place to take a stroll and slow down the frantic pace of daily life. The San Antonio River runs through the city and both sides of the channel are lined with restaurants, hotels, and of course, the iconic rainbow umbrellas. But this isn't all San Antonio has to offer. There's also the Natural Bridge Caverns for adventurers, the beautiful San Antonio Japanese Tea Gardens, and the site of the 1968 World's Fair.
It is growing and there's plenty of room
According to the US Census, San Antonio gained over 21,000 new residents from 2014 to 2015. However, unlike other major cities in Texas, the city isn't suffering from unbearable traffic or push back from current locals due to its recent growth. If you hate long commutes, you've found the right place.
It's family-friendly
The thing that makes San Antonio such a great place for families is that you don't have to sacrifice affordability and space for access to a thriving city. You can have a backyard without disconnecting from urban life. That's a hard balance to find, but San Antonio makes it a reality.
The city turns up for Fiesta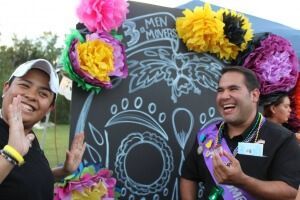 Fiesta is San Antonio's largest festival and their site estimates that about 3.5 million people attend the festival per year. It is a tradition that began in 1891 by a group of women who donned traditional dresses, decorated carriages, and led a parade in front of the Alamo in honor of those who lost their lives in the Battle of San Jacinto. This week long party brings parades, fireworks, block parties, and lots of delicious food to San Antonio. You can't escape this party.
San Antonio embraces the military
There's a reason why the nickname for the city is "Military City USA." There are bases lining the city and the military has a visible presence in San Antonio because of it. There are also many organizations dedicated to the support of veterans, like USAA.
It's become a hub for corporate headquarters
San Antonio may have a small town feel but there are also many businesses with corporate headquarters in the city. Some of the corporations based in San Antonio are H-E-B, USAA, Rackspace, and Cullen/Frost Bankers. Some of them even have campuses that are worth a visit.
Hill Country is around the corner
Most San Antonio residents can get to the Hill Country in about an hour making it a great place to do weekend or even day trips. When visiting Texas Hill Country you can look forward to the signature rolling hills, lavender fields, caving, wineries, hiking, biking, and plenty of spas and retreats for weekend getaways.
There are tons of federal jobs
You probably think of DC when you think of US cities with a large amount of federal jobs but San Antonio comes in at number three, just behind Atlanta. If you want a government job because of the stability and perks they hold like federal holidays off and health insurance, San Antonio may be the place to find your next gig.
There are several notable people from San Antonio
If you're moving to San Antonio you should probably be acquainted with the notable figures that the city has produced. Current US Secretary of Housing and Urban Development Julian Castro served as mayor for his home city. Hollywood legend Joan Crawford is also a native of San Antonio. Arguably the most beloved San Antonio figure is retired Spurs player, Tim Duncan (affectionately known to the locals as Timmy).
Wrapping Up
San Antonio is on the rise. It has so much to offer. From affordable housing and rent, to Hill Country getaways, and traditions like Fiesta that bring the city together in celebration. This Texas city just may be the perfect destination for your next move!