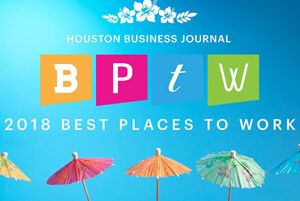 The Houston Business Journal released its latest compilation of Best Places to Work, and for the first time in 10 years, a moving company made the list. More specifically, Houston's own 3 Men Movers made it! Considering that the moving industry isn't exactly known for being cool or on the cutting edge–more like a little rough around the edges!–the nomination is a great honor for 3 Men Movers.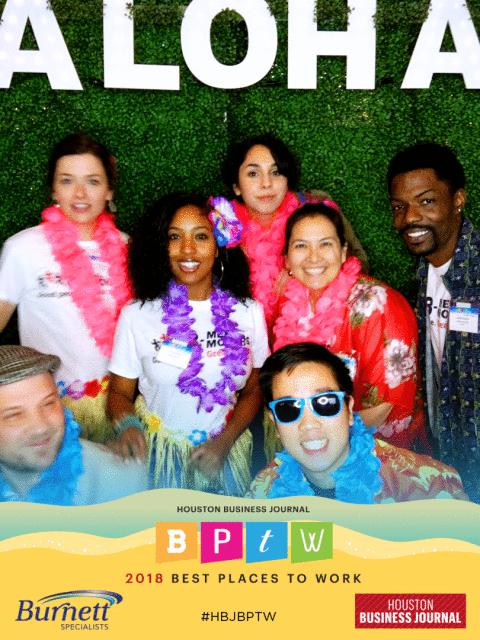 Andrew Silva, Director of Operations, put it simply when he said, "We know how special 3 Men Movers is, but to be recognized by the HBJ feels incredible."
Kate Sanderlin, Director of Marketing, agreed, stating, "Movers don't always have the best reputation in the minds of consumers and those looking for their next career jump, so being a Best Places to Work Finalist helps us further promote all of the good things happening in our industry and the good people behind it."
The 2018 Best Places to Work list features 102 Texas companies that are known for offering perks that are hard to find, like work-life balance and unlimited paid time off. In particular, 3 Men Movers strives to treat employees like members of a big family, which is why the company focuses so much on hiring only good people. It's even part of the tagline: "Good people. Great movers."
While 3 Men Movers has been helping locals move for over 30 years, the company recently made some improvements based on employee feedback. One of the changes was the creation of the eight-part Movifesto, which makes it clear to both employees and customers which values are most important to the company. They also hired a Dream Manager to help employees meet their goals, whether personal, professional or financial. Not surprisingly, this has improved employee engagement and satisfaction, helping 3 Men Movers finally make the list of Best Places to Work. Our story even made it onto Yahoo Finance!
In order to compile all 102 companies on the list, the Houston Business Journal arranged for employees of businesses of all sizes–from 10 to over 500 employees–to take an online survey for feedback on their satisfaction at work. Some of the areas the employees rated included goals, flexibility, compensation and opportunity for advancement.
On October 24, the Houston Business Journal recognized 3 Men Movers as #33 out of 50 Small Business that made the list! A big congratulations to our hard-working team and cheers to making moving fun.