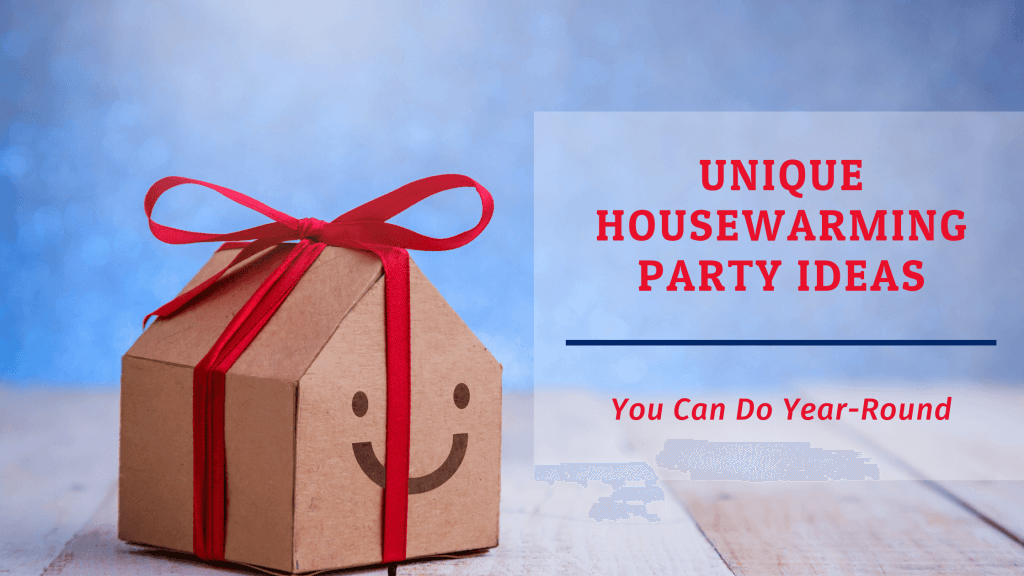 Ready to celebrate after moving into your new home or apartment? Finding ideas for a housewarming party is the logical (and exciting) next step to take after moving into your new space. It's also a great way to settle in and embark on your new journey of getting to know your neighborhood and neighbors!
Properly planning your housewarming party and finding attention-grabbing ideas is key to entertaining your group of besties and family. But if your local weather forecast is looking kinda iffy for the next few weeks, you need celebration ideas that can work in any season, rain or shine.
So, as part of our Spruce Your Space series, we're rounding up some unique, all-season housewarming party ideas to make your first great memories in your new home or apartment.
3 Creative & Unique Housewarming Party Ideas for Any Season
1. Housewarming Theme Idea #1: New Home, Who Dis?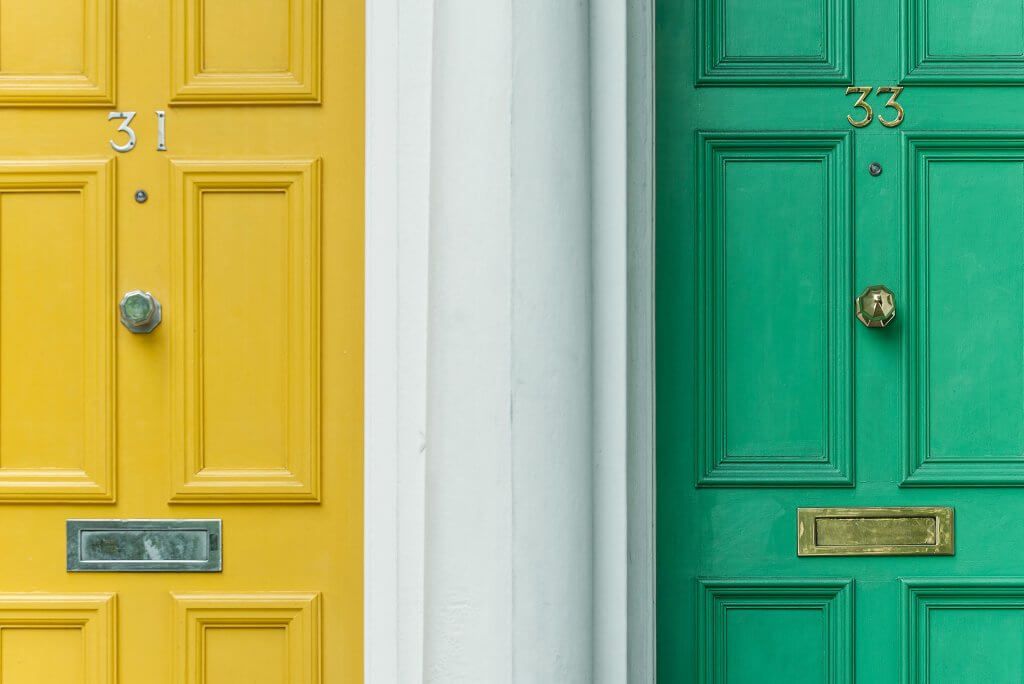 Photo by Christian Stahl on Unsplash
Theme:
You just moved into a new house and you're in love with the possibilities. So you know that the amazing people in your life are going to feel proud and excited for you, too. Play up the optimism by putting the focus back on your home—especially if you've done some cool renovations or stunning decoration. Before initiating the games, do a tour of your home first (hide any unpacked boxes that are still around). You'll understand why later!
Food:
Whether you're whipping up the creations yourself, catering with interesting new fusions, or if you're giving your guests ideas on what to bring, you can focus on brand-new or unheard-of foods. Even if it's a recipe that you've recently discovered or a regional food you've never tried, it will get both you and your buddies out of your comfort zones and chatting.
Games:
Prep your own personal list of different attributes in your new place:
Is the stove gas or electric?
Are there any ceiling fans?
What kind of flowers are in the front yard?
What color is the outside of the front door?
These are just some facts about your home that you can easily turn into a trivia game. It will help you find out which of your guests has a keen eye and a great memory!
Perfect For:
Anyone who just moved into a new house. Doesn't matter whether you're the tenant or homeowner. This can also work if you move into an apartment or condo that's larger than a one-bedroom… Just make sure your space is already decorated or the game won't be challenging at all.
2. Housewarming Theme Idea #2: Local Lovin'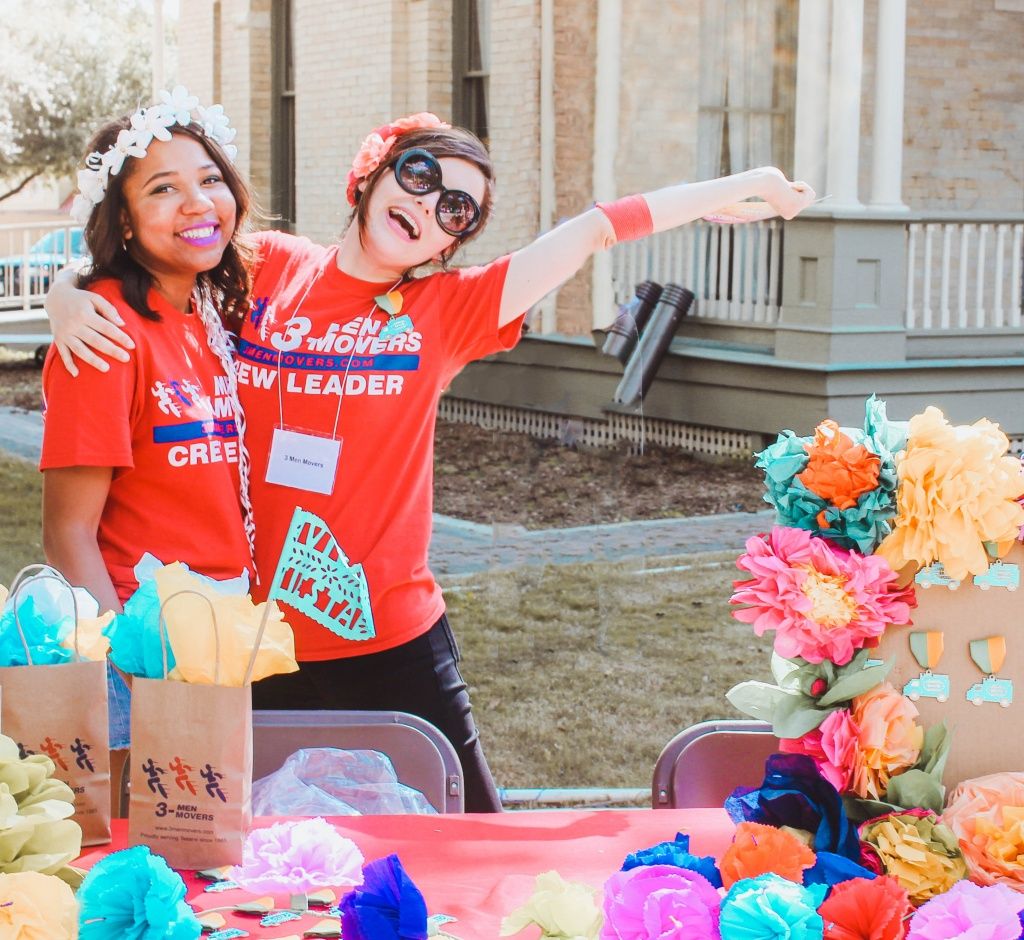 Theme:
How well do you and your friends know your own city? This housewarming theme is all about the new location you now call home. You'd be surprised how little some people know about an area they've lived in for years!
Food:
Stick to serving anything that your new area is known for, (regardless of whether you cooked it or not). Moving to Texas? Find the best nearby barbeque joint that caters and grab enough utensils for everyone. Say, your new spot is in San Antonio, order local foodie staples like smoked chicken and puffy tacos for guests while whipping up margaritas. If you're inviting neighbors who are particularly proud of their city, they'll appreciate how you're trying to acclimate to your new setting!
Games:
Option A: Trivia is the easiest go-to game for this Local Lovin' housewarming party theme. So, round up some interesting facts from a quick Google search about your new city or state to test your guests. Have a list of each fact + answer, and number them all. Make some flashcards with the corresponding number on one side and the question on the other side, so the answer key will match the card number.
Now you're ready to play! For incorrect answers, simply add a twist. You can turn it into a drinking game or have guests reveal a quirky dance move or hilarious personal truth.
Option B: New spaces are great for inspiring creativity, so why not get artsy by painting? Plus, if the weather is less than ideal, this will brighten things up a bit. You can grab some watercolor paint (it's extremely easy to clean if it spills), mini canvasses, and mini easels from your local hobby store.
Set up your guests in the kitchen where clean-up is a breeze, and grab your favorite drinks. Concentrate on one area of your home to paint so everyone has the same focal point. This will vary based on how much your kitchen is open, and which rooms it opens towards. If you have a killer view from an apartment, this works even better. (Or, you can always just paint a scene of your kitchen!)
Perfect For:
People who are moving to a new state, city, or town will love this. Even if you moved within the same city, this theme still works.
3. Housewarming Theme Idea #3: House to a Home

Theme:
We all know that watching tons of HGTV can really pump up your inner interior designer. So, yeah, while turning your house into a home seems easy at first… You soon realize there's a plethora of beautiful paint colors, wall, and flooring options to choose from. Indecision can kick in…making you doubt everything for fear of the wrong choice. Forget that! Why not ask those who know you best? Invite your friends and family over to a party designed to turn your bare new house into a home.
Food:
This theme is based on the comfort and coziness of home. Order some comfort foods and well-known desserts from local spots—like mac n' cheese, lasagna, Southern fried chicken, chicken & dumplings, cupcakes, apple pie—you get the idea. You can also turn this into a potluck if visitors want to bring food. Since comfort foods tend to be heavy, stick to small portion sizes and try to schedule your party earlier in the day.
If your housewarming party time isn't flexible, scale down the comfort foods into appetizer-sized versions:
Mac n' cheese bites vs. a bowl of mac n' cheese
Apple pie squares instead of an entire slice
Fried chicken tenders instead of a hefty drumstick or wing
Your guests will love the food, but they still need a chance to get home without being overstuffed and sleepy!
Games:
Get your top choices for your next in-home project ready. So if you're having trouble choosing between paint or backsplash tile options, don't stress! Just get some samples not only for yourself but for your housewarming party. Alternatively, you can save inspiring examples online of the spaces you'd love to replicate in your new place (Pinterest and Instagram are the absolute best resources.)
If you have a projector or smart TV set up, you can cast these saved images from your computer or phone for your housewarming party audience. Get their votes and let them help you decide! Most importantly, don't forget to keep them in the loop with the outcome. Your friends will love to know their input helped you make your final decision!
Perfect For:
Uncertain new homeowners/ renters who want to make minor changes to their space, but need advice from friends/family.
Should You Still Have a Housewarming Party During COVID-19?
If you're wary about transmitting more than just good vibes—like COVID-19, for instance—you can always go virtual. It's as simple as setting up a call on Facebook Messenger Rooms, Zoom, Telegram, or Skype! Although you still should do the standard party-planning stuff (sending digital invitations, giving advance notice, etc.), there's a lot you don't have to do for an online celebration. Virtual housewarming parties can actually be much less expensive and better in general for everyone who attends.
Here's why:
It's perfect for long-distance loved ones to join in.
You and your guests can skip buying food and drinks.
No one has to pay for tolls or gas getting to your home
Guests don't have to worry about having one too many adult beverages before hitting the road.
Social distancing is so much easier.
Anyone who is eating during a video chat, won't have to worry about spilling food or remembering to put their mask back on.
Guests who want to give gifts won't feel pressured to do so.
People with children don't have to find a babysitter/pet-sitter before your party, or rush home after it.
Your home and party decor don't have to be the slightest bit done. (For virtual housewarming celebrations on a budget, you don't really need party decor at all!)
Once it's over, the only person you have to clean up after is yourself
**If you opt to have an in-person housewarming party and you're not vaccinated:
Try sticking to the guidelines of reputable major health organizations, like the CDC or WHO (World Health Organization). Your guests will really appreciate that their well-being is your priority while they participate in your big celebration! Your housewarming party should be riveting—not regrettable!
So, avoid accidentally getting into legal skirmishes by sticking to your state and local guidelines, too. There may be limits on the time of day or amount of non-resident guests allowed, among other things. You definitely don't want to unknowingly violate any local regulations simply by celebrating a housewarming party! That would certainly give your neighbors something to talk about (and not in a good way.)
Wrapping Up
Now that you have some inspiration on what to do for a housewarming party, it's time to schedule your party and send invitations. Giving your intended guests a heads-up is simply good old-fashioned etiquette. We highly recommend giving them no less than 3 weeks' notice. (This way, anyone who RSVPs still has enough time to plan around their own schedules and possibly order a gift for you.) These imaginative ideas for your upcoming housewarming party will give you an awesome time to remember, no matter the time of year!
Did you recently throw a killer housewarming party and have the photos to back it up?
Tag us on Instagram or Pinterest for a chance to be featured in our feed or Stories!