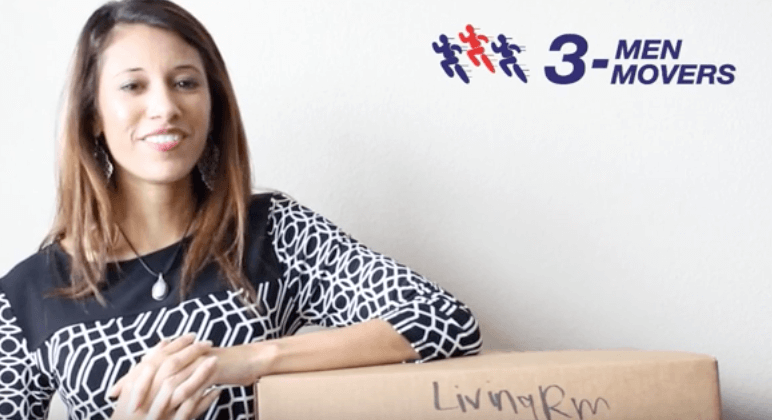 Gita answers a few questions about her experiance with 3 Men Movers and even talks about her past moving experiences.
Video Transcription
How did you like your movers?
My movers were great. One thing I loved about the service is the fact that it's very technology driven so I didn't have to find myself calling and asking for a status I sent an email
in advance, I was sent an email to confirm, I was also sent a survey after
so I liked the whole like electronic experience of that of the move.
How did you like your packers?
Very efficient, very fast, very methodical about what they did. they came in and
assessed both times just what needed to get packed had a really good
understanding of the inventory that they need to get out of there their truck
and they knew the amount of boxes I would need. It was a very fast and efficient
move they didn't have to go back and forth which was great from an efficiency
perspective.
How did you hear about us?
I see your trucks everywhere every day of the week on the road in
front of various professional and residences and apartment complexes
across the entire city so there's it just wasn't even a choice for me to look
at the other places.
What were your previous move experiences like?
My previous moving experiences were not so great I found that I had to contact my movers twice and thrice to understand status a couple weeks in advance a day in advance hours in advance which was a bit frustrating. They also didn't come prepared, the
staff wasn't versed on how many people crew should be there to either pack or
to do the move itself. Didn't ask a lot of those questions in advance
kind of make the experience one where they were prepared to the outset. so I love the fact that three men movers did that for me.
They work hard,
They were professional.