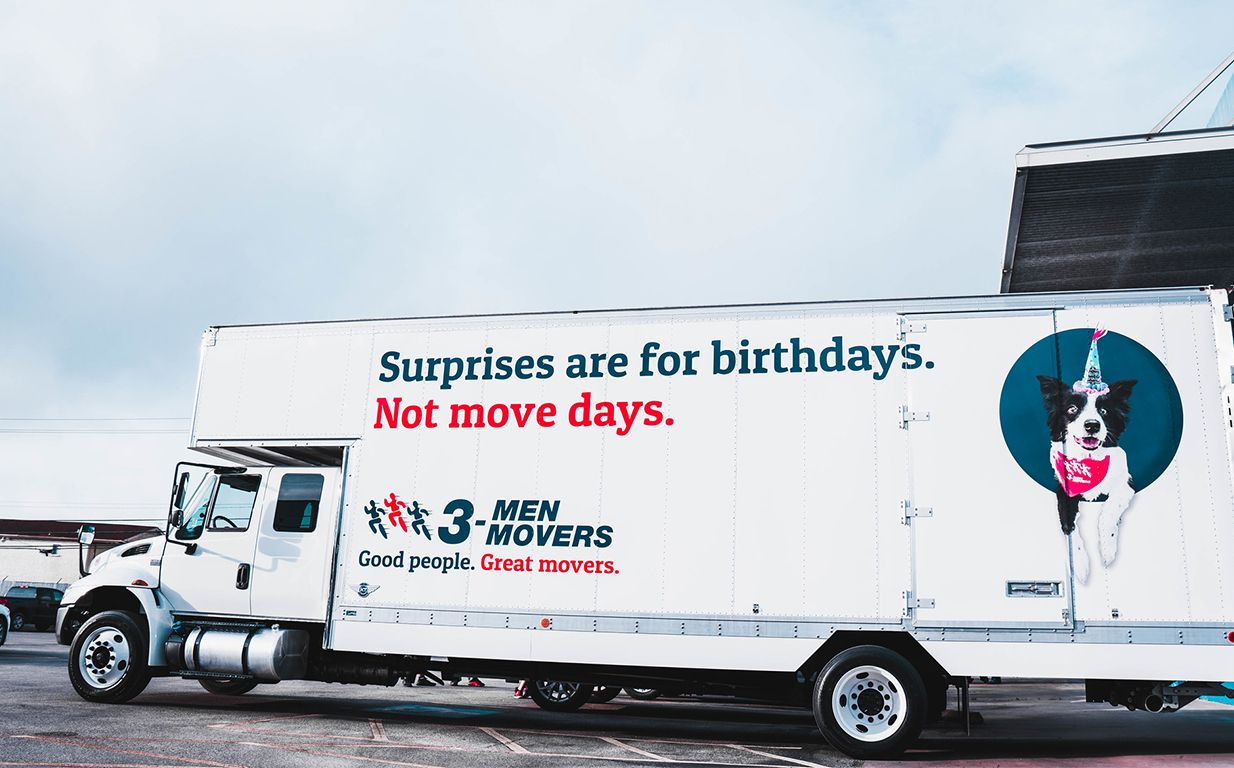 So your boxes are packed, your move is scheduled and everything is all ready for moving day…except your new home. Now instead of moving this Saturday, something has popped up and now you're in moving limbo. What do you do now? Not to worry. Postponed moves happen all the time, but we're here to help you think through your backup plan.
Reschedule with the moving company
Your first step should be to contact the movers to let them know you won't need their help on the planned moving day after all. If you know exactly when your new home will be available, let your movers know when you want the new moving day to take place.
If you're not sure of a date yet, let your movers know you need to cancel for now and will keep them updated when you find out the new date you can move in. At 3 Men Movers, we want to make the moving experience as stress-free as possible, so we'll work with you to get you on the schedule as soon as your new home is available.
Find somewhere to stay temporarily
One of the most challenging parts of postponing a move is figuring out where to stay. Of course, it's most convenient if your current home is still available for you to stay in until your new moving day. But if you sold the house or your lease is up, you might need to find temporary housing.
For most people, the simplest and cheapest option is to stay with friends or family. Granted, this is usually only an appealing decision if move has just been postponed by a few days. If it will be weeks or months until you can move in to your new home, it may be best to find an extended stay hotel. This type of hotel typically has laundry facilities, a kitchenette and more affordable rates for longer stays.
Unpack anything you'll need until you move
Considering that packing is the most time-consuming part of any move, the last thing you want to do is unpack. It may be necessary, however, if you want to live comfortably until moving day. After all, you're going to need at least a few changes of clothes, some toiletries and any medications you take.
Two things will make this process easier. The first is packing an emergency move kit. If you did this – bravo! – you should already have any medications and toiletries you need and a few days worth of clothing, so no need to open boxes. The second route is to clearly label every box when you pack. Detailed labeling will also make it easier for you to repack your items once your new home is available.
Arrange for portable storage
Now that you know where you're going to stay, the next detail to think about is what you should do with your belongings. You don't exactly want to move twice, but storage is going to be your best option. Especially if you don't have much room where you're staying!
If you choose a self-storage facility, this requires putting everything into a unit until your new home is ready. So, you'll have to put everything on a moving truck, drive it to a storage facility and unload it into a unit. Then, when your home is ready, you'll have to hire movers a second time to load at the storage facility, and then drive to your new place. That's two moves and not the most economical option, right?
That's why we recommend portable storage. More specifically, you should check out our MOVITS containers, which we offer in both Houston and San Antonio. With this type of portable storage, you get help from movers who will move all your belongings into a portable container, which they will then drive to our climate-controlled facility for storage until you are ready to move in.
With this option, your things only get touched or moved twice–when the movers load it into the container and when they unload it at your house. And the fewer times you have to move your items, the better your chances of avoiding damages.
If you scheduled a move with us and you have to postpone it, just call our office to reschedule. We'll let you know how our movers can help, whether it's through MOVITS portable storage or any other service we offer.