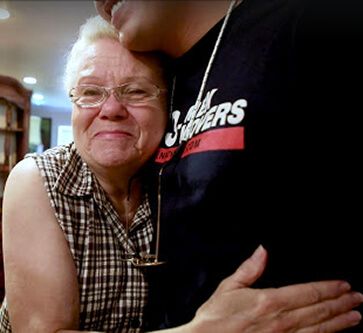 Your parents may spend their lives worrying about you, but as they get older, it's you who begins to worry about them. If you've noticed an elderly parent has trouble with routine tasks–such as cooking, cleaning and hygiene–you may decide that an assisted living facility is the best environment for them. That's where your parent will be safer and better cared for. At the same time, it's totally natural for any elderly parent to feel nervous as moving day approaches, and that anxiety can easily rub off on you. If you're both struggling with this milestone, here's how you can smooth the transition to an assisted living facility.
HOW TO PREPARE
You can get ready for moving day as soon as you know where your elderly parent will be moving. You're not the only person to have some doubts about moving your parent to an assisted living facility, which is why most facilities have a counseling staff available. Ask the counselors for tips on helping your elderly parent adapt to living there.
You can also reach out to your parent's friends and family members for help soothing his or her anxiety. Having their backing will mean the world when it comes to moving day, as your parent will appreciate their support. And of course, let your parent know you're here to answer any questions.
MAKE MOVING DAY GO SMOOTHLY
Your elderly parent can't bring an entire household of belongings to the assisted living facility. He or she will need your help deciding what to bring, what to donate and what to store. Don't be surprised if your parent has trouble letting go of cherished belongings. You'd probably be pretty attached to your possessions after having them for 50 plus years, too, so having problems downsizing is normal.
You can ease the move by offering to place important items into storage if your parent can't bring them to the assisted living facility. If it's just a few small items, you can even store them in your home and bring them to your parent any time he or she wants to see them.
PICK THE RIGHT MOVING SERVICE
You can't choose just any moving service for this job because your elderly parent isn't just any customer. He or she is probably going to be slightly slower moving, more hesitant and more emotional than younger adults. This is why you should ask local moving services if they have experience helping elderly adults move.
Those that have will know how important it is to choose the right movers. At 3 Men Movers, we know which qualities are crucial when moving elderly customers. Though we think all of our movers are fantastic and friendly, some of them are particularly patient and experienced with helping seniors move. They display emotional intelligence and know to talk slowly when assisting elderly customers. We feel this can make all the difference on moving day.
BEYOND MOVING DAY
As important as moving day is, what you do after it counts just as much. Your elderly parent is likely worried about moving to an assisted living facility and being forgotten about by family, so don't let that happen. To help the transition, plan to visit on a regular basis.
You should also reach out to the assisted living facility to find out how to get your parent involved and make friends. After all, you want someone special around to keep him or her company when you can't be there. Helping your parent join activities is one step toward making friends.
At 3 Men Movers, we have experience with this type of move. Even if you decide an assisted living facility isn't the best option, and you need assistance moving an aging parent into your home, we can help. Contact us today so we can schedule the right movers to help your elderly parent.