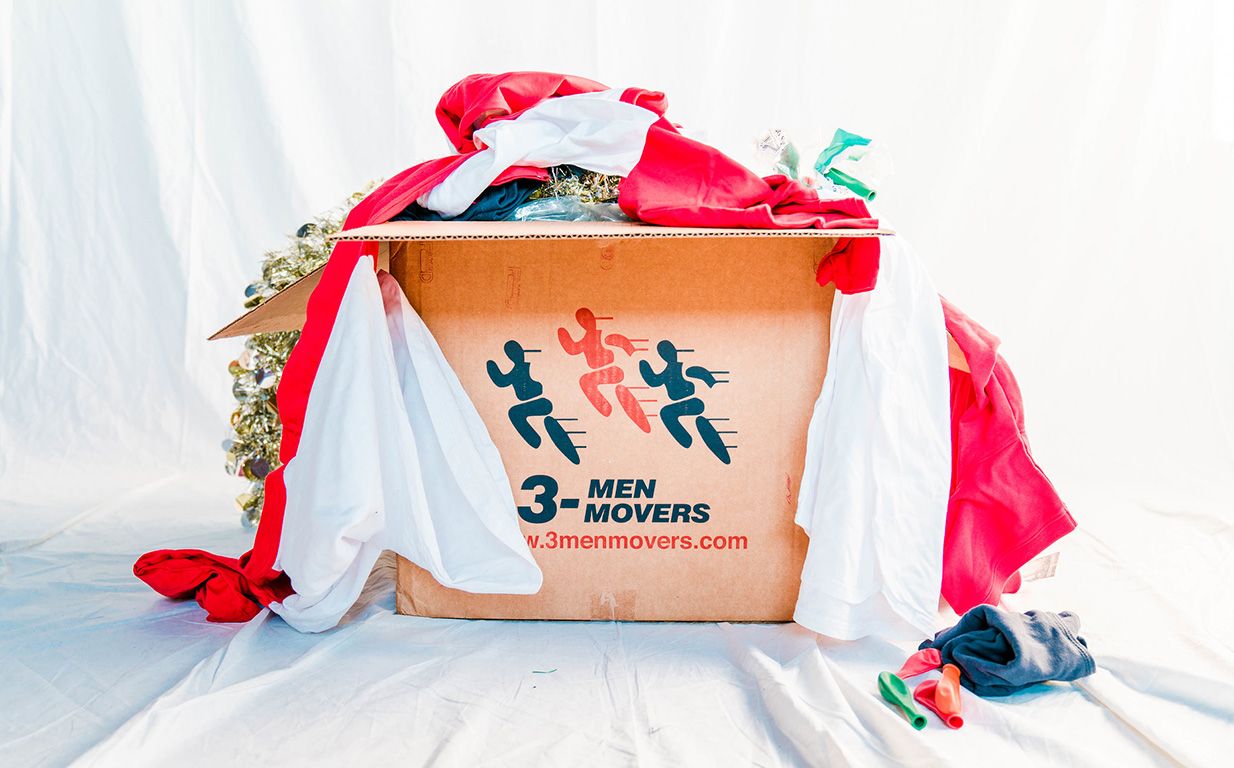 If you're trying to decide if you should hire professional packers for your move, look around your house and picture putting everything you see into boxes. If you don't have a lot of fragile items, packing on your own might seem like a breeze. But if you're like most people, you actually do have a lot of little, breakable things. They're just carefully stored away behind the doors of countless cabinets, closets and storage areas–like the garage, attic or basement.
Case in point: your holiday decorations. They're likely small, fragile and plentiful…and you probably totally forgot you'll need to pack those up for your move! Starting to panic now? Don't worry. We've got your back! We're not just professional movers, but also packers, and we can carefully pack up everything in your house–including your holiday decorations. Here's why you should consider hiring our Texas moving company to pack your most prized holiday decorations.
You need help protecting your decorations
Not everyone is an expert at protecting holiday decorations during a move. Sure, maybe you know you're supposed to wrap any glass bulbs and ornaments in bubble wrap before you put them in a box. That way, you can keep your fragile décor from breaking.
But do you know how to properly pack your Christmas lights so they're not all tangled when it's time to remove them for the holidays? How about the best way to store all those porcelain houses for the little holiday village you set up every year? If you have any doubts about how to properly pack these holiday essentials so they're safe, it's time to call in the packing professionals–whether that décor is currently displayed or was hastily packed away after last year's holiday season.
After all, how many times have you had to buy new bulbs or glass ornaments because some of your old ones cracked in storage? They're not always easy to replace, especially when they have sentimental value and are hard to find in stores. Then there's the expense of holiday decor. One study found that the average American spends about $78 per year for new holiday decorations. If you'd rather put that money toward presents and eggnog, make sure you hire packers for your décor this year!
It's hard keeping holiday Décor organized on your own
There's nothing worse than knowing you own something, but just can't find it when you need it. And when you're behind on shopping, wrapping or planning for a holiday party, you really don't have time to go through all your boxes of décor.
That's why it's best to hire a Texas moving company to pack all your holiday decorations for you. This way, you'll know exactly where your holiday décor for the bathroom is, because it will all be together in a carefully labeled box. And when you're ready to decorate your porch, you can just pull out the boxes that are labeled "outdoor holiday décor." The sooner you get your decorations up, the sooner you can admire them as you relax with a cup of hot chocolate in hand!
Whether you're moving during the holidays and need help properly putting away your décor, or just want to make sure the boxes that currently store your decorations are sturdy enough to survive the move, we can help. At 3 Men Movers, we can assist with packing, loading, moving and unpacking holiday décor–along with everything else in your house! We have locations in Austin, San Antonio, Dallas and Houston, so contact any of these offices to start planning your move with us.