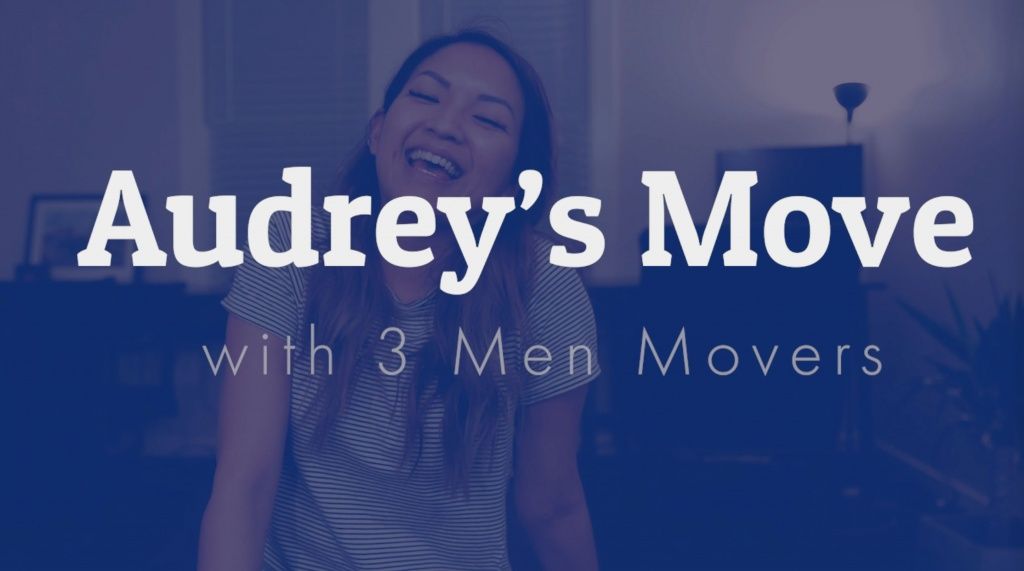 Audrey moved with us without really knowing what moving companies did. She shares her experience and what made her book instantly over the phone!
Audrey Finds Her Forever Moving Company
If you're used to moving without help from professional packers and movers, you might be wondering what you're missing out on by doing it yourself. And the fact is, you're missing out on a lot! We'll just let one of our happy customers, Audrey, describe what it's like to hire our professional movers for the first time:
"Three days after the move I couldn't stop talking about 3 Men Movers. I had put my phone number in and somebody called me I think within the hour, and it was Joe who called me. I remember him because he was so nice. He was really kind; he answered all of my questions and every concern that I have, because I didn't know about a moving company. I had no idea what y'all did, I didn't know to what extent this moving company would go. So Joe kind of, you know, he offered all the services, like he was like, "We can pack for you, we can rearrange your house…we can do it." As soon as he said, "We can rearrange your house," I was like "I'm in! I don't care how much it is."
I mean, they came a little earlier than I expected…but truthfully it was a blessing in disguise because we had gotten done so much earlier and I wouldn't have had it any other way! Honestly, I wouldn't have had it any other way. It was perfect. They moved our entire apartment, and then moved them back to two different houses. So first mine, and then second my roommate's, and that took like four hours, I think, even. It was really, really fast. Honestly, we were anticipating six.
Tito? I like Tito so much! He was so kind and he was really, just really personable. I really liked Tito from the get-go! Shout out, Tito! There was actually this one point in the move I started to sweep, and all of a sudden Tito comes out of the corner with a broom–I don't know where he got it–but he started to sweep, too. And he's like "Don't do it by yourself, Audrey!" and I was like, "Tito, you're a mover. You don't sweep!" But he just started to sweep anyway, and at that point me and Tony just kind of stood there. We were like…moving companies don't do this, do they? Well, I guess 3 Men does, I don't know! Hi, Tito! Hi, Joe! Great job guys!"
And that's how it is when you hire 3 Men Movers! Our Movifesto states, We are the experts, and that's true. But our Movifesto also says: We arrive as strangers and leave as friends. I think Audrey painted the perfect picture of what it's like to hire a team of good people to help move. If you're interested in a similar experience, contact one of our four locations today: Houston, San Antonio, Dallas or Austin. We've been in business for more than 30 years and would love to help you move!