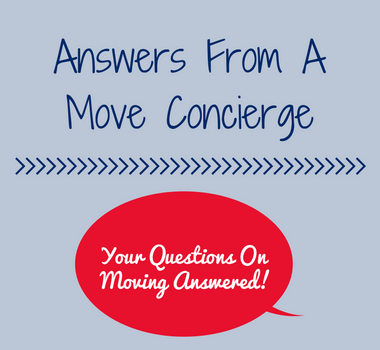 Our Move Concierge, Sarah, decided to take her efforts to the drawing board this week with a Good Movers vs Bad Movers comic. Moving is stressful enough without dealing with phony moving companies. Don't be fooled by companies offering absurdly cheap rates, because with moving, you get what you pay for. If you want the best, you hire the best. Here are a couple of key indicators to spot both the good and the bad movers out there.
Key Indicators of a Reputable Mover:
A Department of Motor Vehicles (DMV) Number is present on both their truck and website
They will give you a copy your Rights & Responsibilities before moving your items
They will be professionally dressed in a uniform that indicates the name of the company you hired
Their truck is clean and clearly labeled with the organization's name
They will perform a walk through of your house to discuss already existing damage
They will arrive equipped with all of the proper equipment to move your belongings safely
Good movers are always engaged with your move, NOT: texting, smoking, wandering away from their vehicle
Warning Signs of a "Bad" or Illegitimate Mover:
You cannot see their DMV Number on their truck – this is the biggest red flag
Their truck is not labeled and the crew is not wearing a branded uniform
They are not equipped with dollies and blankets to protect your belongings
They do not walk through your home prior to the move – this makes it easier for them to avoid liability should damages occur
They may not provide you with a proposal or contract document, or, may rush you through a contract form and make you sign it before reading it
Their online reviews may include: people mentioning payment for a review or reviews from people not located in your city
They do not load your belongings appropriately – there is a science to it!
So remember to look for the DMV Number and most importantly trust your instincts. If you feel that you are dealing with an illegitimate mover make sure you report them to the DMV. Happy Moving!