Did some stunning colors of the year catch your eye on Instagram or Pinterest? Maybe you just want to update old furniture and need some color advice. Lucky for you, the most drop-dead gorgeous colors of 2021 are great options for revitalizing your walls or used furniture. Annually, global design institutes and paint companies release their color picks for the year, causing color-lovers to create a frenzy of interior design inspiration across the web. Ok, so you're not even a teensy bit familiar with interior design… That doesn't matter. The good news is that you don't have to actually be an interior designer to fall in love with these standout colors and use them like a pro!
No matter where you just moved—whether a rental or brand-new house—our new installment series, Spruce Your Space, will help you create a space you love. While we won't rely on a lot of fancy home design and renovation jargon (and if we must, we'll always explain), we'll share exclusive insights from our local business partners that are 100% doable. Now that you know what to expect, see how April Littman, Lead Designer at Neighbor Interiors, recommends using the top colors of 2021 in your home!
How to Paint With Pantone© Ultimate Gray & Illuminating
Both members of Pantone's leading colorful duo of 2021 are bold yet versatile.
Ultimate Gray
is perfect for a cleaner, elegant feeling.
Want to infuse your space with sunny optimism? Use pops of
Illuminating
in accent pieces or upholstery.
Where to Paint with Ultimate Gray
"The best rooms to paint with Ultimate Gray are going to be rooms with a lot of natural light, because it is really a moody color," says April.
"However, if you want a moody atmosphere, you could put it in a smaller room and bring in pops of color, like the Illuminating. That's a really bright, cheerful color. So if you want to add some accents to brighten it up, that would be a great option."
Colors to Pair with Ultimate Gray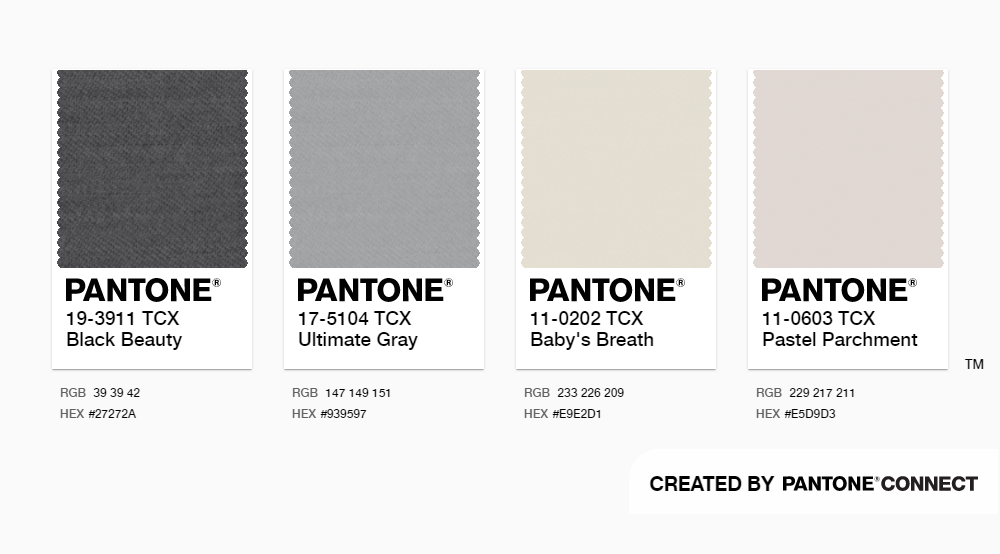 Since this year's Pantone© shade of gray is on the darker side, it's smart to brighten up any walls you'll be using it on by adding complementary neutrals. These neutral additions can be whites and creams (if you want a warmer, cozier tone to the room.)
Want more of a pop? Although it's somewhat dark, Ultimate Gray is neutral in itself. So if you prefer more colorful surroundings, it's still safe to use it in conjunction with other paints or furniture in earthy tones like orange and mauve, or punchy jewel tones, like blues or greens.
April's Best Paint Match for Ultimate Gray: Gray Matters by Sherwin Williams©
Where to Paint with Illuminating
Despite its positive and upbeat vibe, you may want to skip painting a whole room with Pantone's sunny yellow Illuminating. While yellow is most often associated with happiness in color psychology circles, Illuminating can be overpowering to paint on multiple walls—or any walls at all.
"Since Illuminating is such a strong, bright, cheerful color, I'd really only use that as an accent to a room. You could use it as draperies, a throw pillow, blanket, or maybe some vases," April recommends.
Exteriors are fair game, however. For instance, if you're seeking to give visitors a warm welcome, Illuminating can also be used to refresh a front door or shutters. Just make sure to power-wash your house first so you can get an authentic match for any exterior paint you already have!
Colors to Pair with Illuminating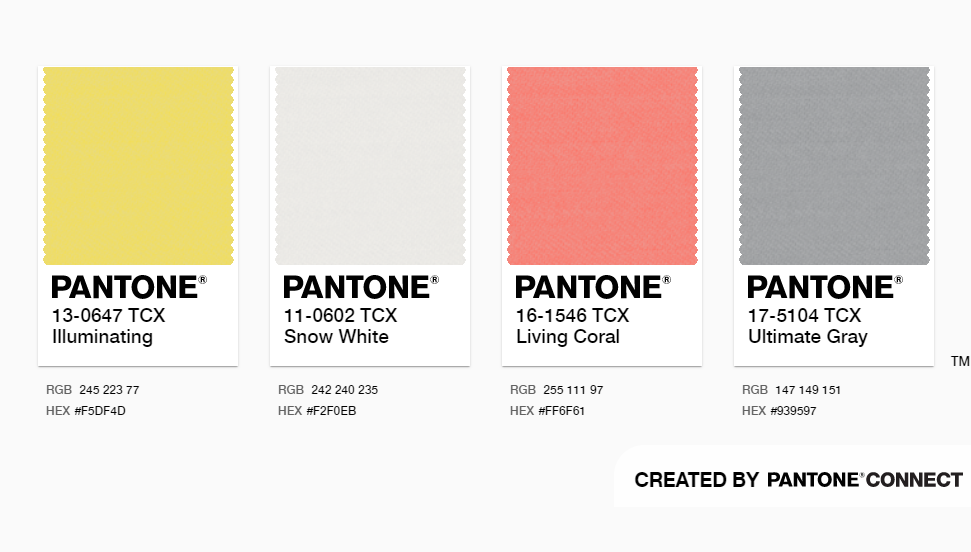 If your dream is to have a room full of energy and life, pair Illuminating with similar vibrant colors like coral. Prefer to tone it down? Stick with whites and creams—or even Ultimate Gray!
April's Best Paint Match for Illuminating: Banana Yellow or Sunburst by Benjamin Moore©
How to Paint With Aegean Teal by Benjamin Moore©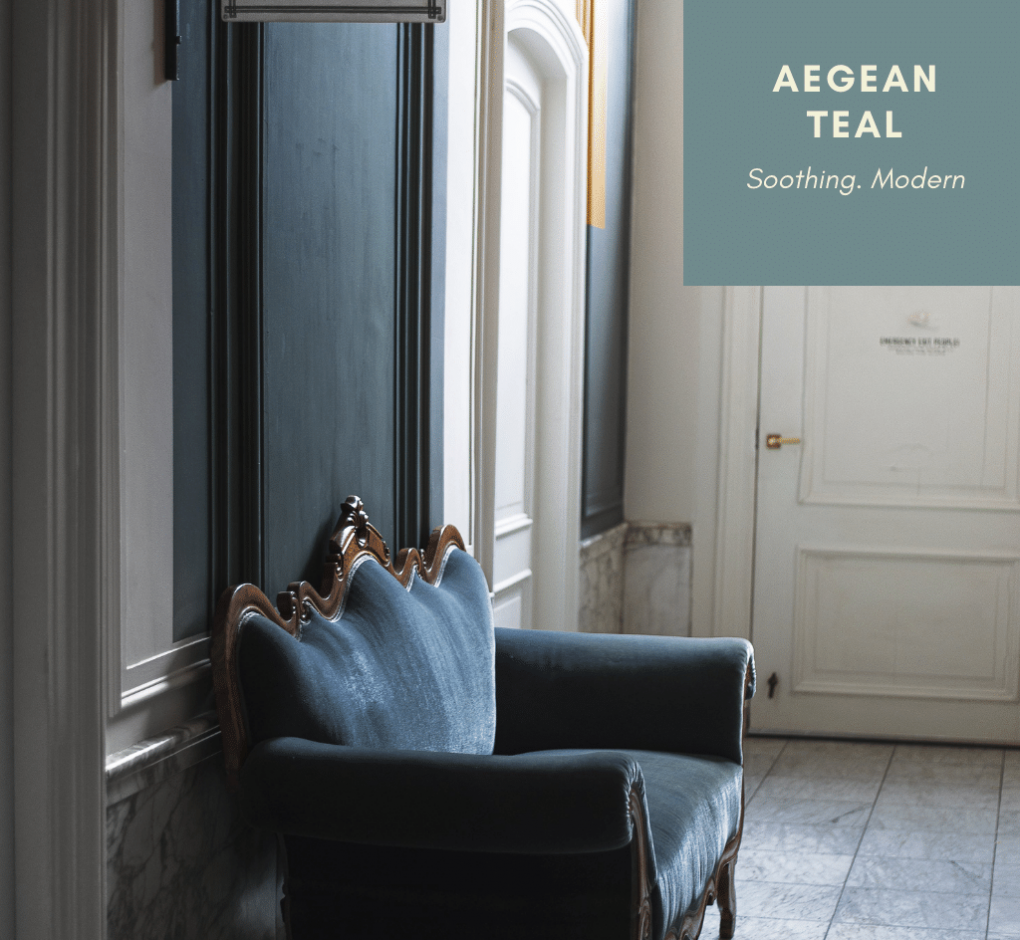 To put it mildly, 2020 was a turbulent year. So it's easy to see why Benjamin Moore© chose themes of reflection and calm to inspire its 2021 color of the year, Aegean Teal. Wherever you decide to paint with Aegean Teal, this blue-green hue with gray undertones can provide any room with a tranquil, modern touch.
Where to Paint with Aegean Teal
To make a beautiful statement, April recommends painting kitchen cabinets or islands with Aegean Teal. If you're doing a full refresh of your kitchen, we love the idea of replacing the hardware knobs with bronze or antique gold accents. Your home office and bedroom are also fantastic areas to paint Aegean Teal on the walls, repurposed wooden chairs, or built-ins. Since it's such a soothing color, April recommends that you avoid using Aegean Teal in places where you want more energy—like a home gym or child's playroom.
The only colors you shouldn't use with Aegean Teal? "Any color that's going to be a dominant color, because it needs to stand out on its own," she advises. "So I wouldn't bring in any color—like red—that's going to compete with it!"
Colors to Pair with Aegean Teal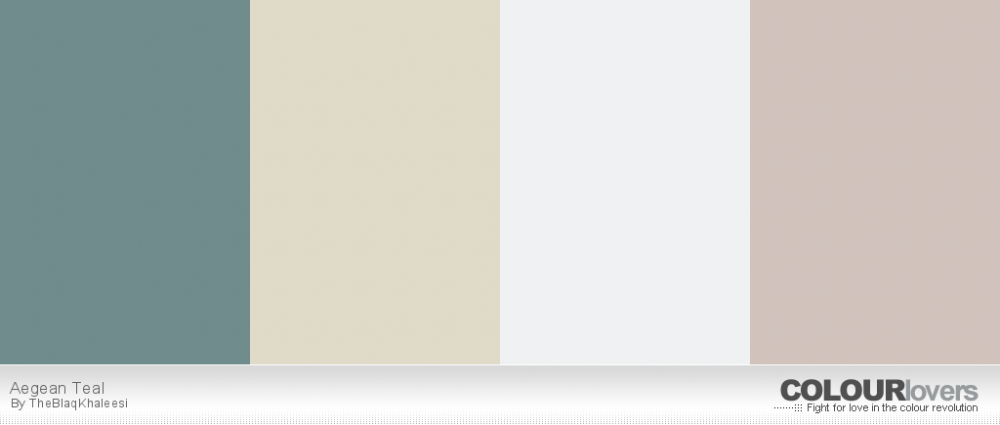 "Some colors that I think would go really great with it are the Ultimate Gray. Even a sand oak would be really pretty with the Aegean Teal. It can go coastal, depending on what you put it with, so you have to be careful with that—unless you're wanting a coastal space. But it can also be very sophisticated if you pair it with gray instead of the sand color," April suggests.
How to Paint With Urbane Bronze by Sherwin-Williams©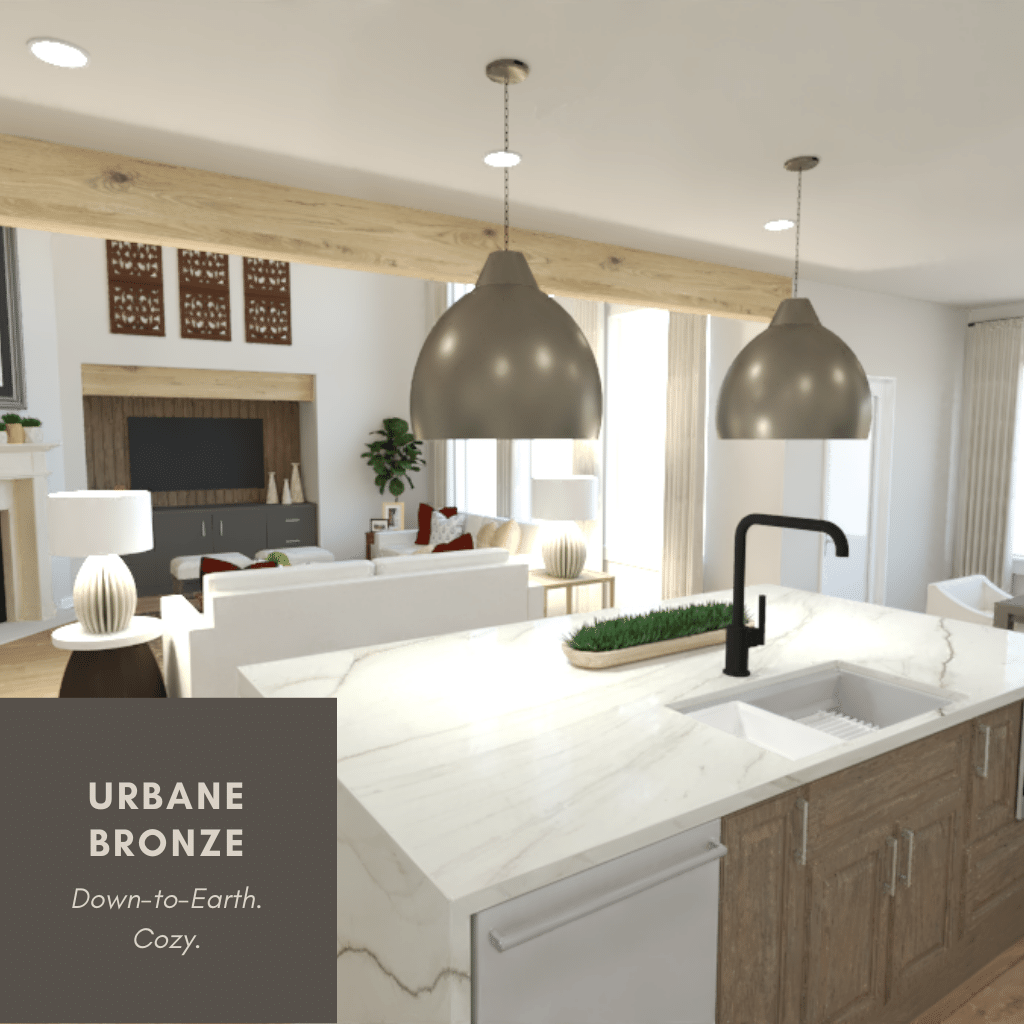 Described by Sherwin-Williams© as "down-to-earth," Urbane Bronze offers a different kind of tranquility that's more on the sophisticated side. It's perfect for more decorating if your décor goals need a more modern, neutral, or masculine expression.
Where to Paint with Urbane Bronze
Since it's such a gorgeous, but dark shade, you have to be careful where you paint with Urbane Bronze. "It was developed as an accent color… I wouldn't really cover an entire room in it because it will feel really dark and heavy," April says.
Areas that work best to paint with Urbane Bronze include wood paneling, built-in-cabinetry, or kitchen islands. You can even use it to upgrade old wooden furniture placed near any wall painted in a creamy, complementary shade of white!
Colors to Pair with Urbane Bronze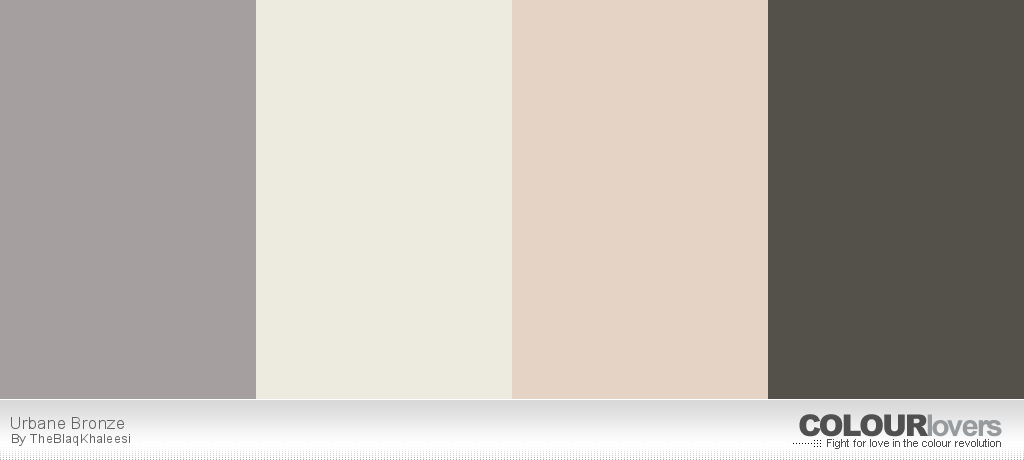 April suggests sticking to light, bright, or golden bronze colors and accents to best compliment Urbane Bronze in any room. "Urbane Bronze is one of my favorite colors! It's so beautiful. To complement it, I love the look of white oak flooring. It has white in it, a little bit of tan, it's a little bit of a neutral—it really compliments that deep Urbane Bronze."
As for what to watch out for when you're decorating around walls or furniture that are painted with Urbane Bronze: "Avoid using black or any really dark colors," April warns. "A dark and a dark [color] are really going to drown each other out."
What if I Have a Blank Space & Don't Know Where To Start?!
Here are April's tips for how to start your design project when you have a totally blank slate:
Start with a color palette. Colors will affect the furniture you're going to collect, so save pics of colors that you like.
Determine what larger furniture you want to put into the room. Take measurements of your space to ensure the pieces you love will fit.
Next, work on the smaller accents and decorations.
Use April's suggestions or an online color wheel to pair colors together that complement each other without clashing.
Wrapping Up
Now you're all set to infuse the top colors of 2021 into your space. For more of April's design advice, check out her Instagram and brand website at neighborinteriors.com! For more exclusive Spruce Your Space content, connect with us on Instagram!