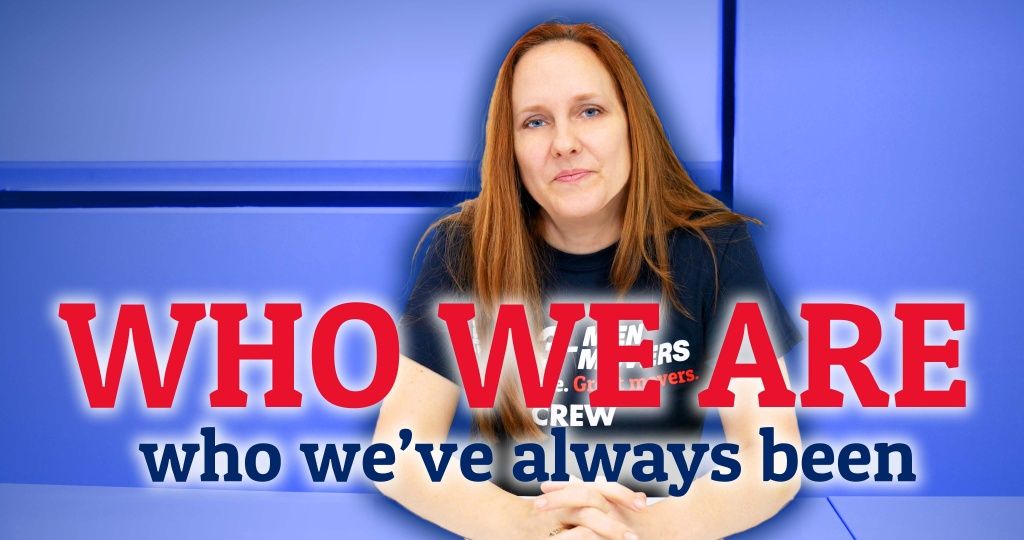 We have been trying to find a way to really talk about what we do differently. After years of revision and months of preparation, we are proud to introduce the values and mission 3 Men Movers wants to bring to every community.
Here Is What Moving Should Be Like:
I mean you can run a certain way and you can operate it a certain way but how do you communicate how you operate and and getting that concise and getting that all together so that we're all on the same page about what's important for us but after 33 years why are we doing this now and I think it's important in the history of a company to do to do a value check. What we d, we do well. The way we communicate it I think that's where we're having an issue and once you define yourself you also define them not only who you are but who you're not. The Movifesto most of it comes from my dad he had a very specific way he lived his life.
We Do What We Say Always
and that comes straight from my dad John Fisher we ask a lot of questions we make sure that the customer understands the reality of their move um so that when the move starts it goes along flawlessly. If we do something wrong and it happens..I mean we do over 30,000 a year. If we make a mistake, if we tell a customer something we shouldn't have told them over the phone, we honor it even if it costs us money.
We Hustle
and that means we're a fast paced company. It's with our movers, it's with our people in our office, it's with me at the head of the company. We're always running at a super fast pace. The one thing that we hear again and again will get our they hustled they didn't stop the entire time. It's 110 degrees outside and they never slowed down one bit and these are the reviews to get over and over again. My dad valued money. He worked hard for his money he wanted to make sure the customer got what they paid for and so if they're paying for an hour's worth more that wasn't an hour's worth but just standing around that was that was work all three guys need to be working the entire hour if you don't keep up at fast pace your competition will and they'll they'll beat you
We Go Beyond
and what that means is we go beyond all the rules and regulations of the Texas D&B we go beyond what other normal moving companies would do even the small things around the office. A customer will come in and need boxes and I'll see a salesperson whose job is not to carry boxes run over and say oh let me help you with that and they'll pick up the boxes and help them into the car with their boxes and that's what we go beyond means here at Three Men Movers.
We Don't Keep Movers You Don't Like
and for that matter we don't keep anyone you don't like. We go through any reviews that's a seven or below and we discuss it we talk about it we've rank all our drivers and we look at the drivers that are on the lower end and if they've been on the lower end for a while we bring them in for training and if they can't get better then they have to go find a job somewhere else. We're all about a reputation we're all about our brand and if anyone takes away from that brand they gotta go
We Arrive as Strangers and Leave as Friends
when our movers realize that they're not not just moving furniture they're moving people they're moving families they're moving dogs, you know doing this the whole family unit and they understand that they need to build that trusting relationships that's when we excel and that's when we succeed and what we want to do is show our customer so much respect but at the end of the move they feel like they just met a new friend.
We are The Experts
we care so much about the industry that if you didn't move with us our customer service people are trained to walk you through the claims process you're dealing with a rogue mover bad mover you can call our office and if you didn't visit us you can still ask them and they'll walk you through it you know you and they'll send you paperwork and guide you and give you phone numbers and point you in the right direction. We are the experts in the industry and we do everything we can to stay on the edge and continue to be the experts.
We Know that Surprises Are for Birthdays and Not for Move Days
the last thing you want on your move day is have your movers show up and something go not as planned and that's why some customers think it's a little tedious but that's why we go through all the details over the phone ahead of time. Every single fee every single policy that may or may not affect you is told upfront and it's clear and it's it's transparent some other moving companies what happens is is they don't tell you something and then they don't tell you about a fee they'll tack on a 10% fuel surcharge and that's a very popular other moving company they don't tell you that when you talk to them on the phone. It's not until you get there and you get ready to pay your bill that you find out about it.
We Respect that Your Home is Sacred
when when you have three strangers coming into your home they need to respect your house your values your family your furniture the entire way you live and and our drivers understand that
you know I have to easy job I sit in my office and I make decisions and I think about things and the hardest part is at the job and interacting with with the customers and I know that because my dad did it and I was there when you got home at 3 in the morning and left the next morning at 6:00 in the morning to try to get to the next move and he worked every Saturday and he worked every Sunday and and you know I grew up in that lifestyle I miss my dad and I saw how hard he worked but he provided for us and provided well for us and so I think I have a little bit more of an understanding about what it takes to be a mover here because I'm the daughter of the original guy on the truck the original mover people come to me and they're like oh how do you do it you have to manage all those guys you know that's just must be so hard that's the easiest part of the job I've always said it's like I have 60-70 big brothers anywhere in Texas that if I got a flat tire I could call and they will come over and help me out and that's how I feel if I have these great big hearts they work hard they have these great great values and great work ethic and I consider myself extremely lucky that I work with the best group of guys ever I really did so that's