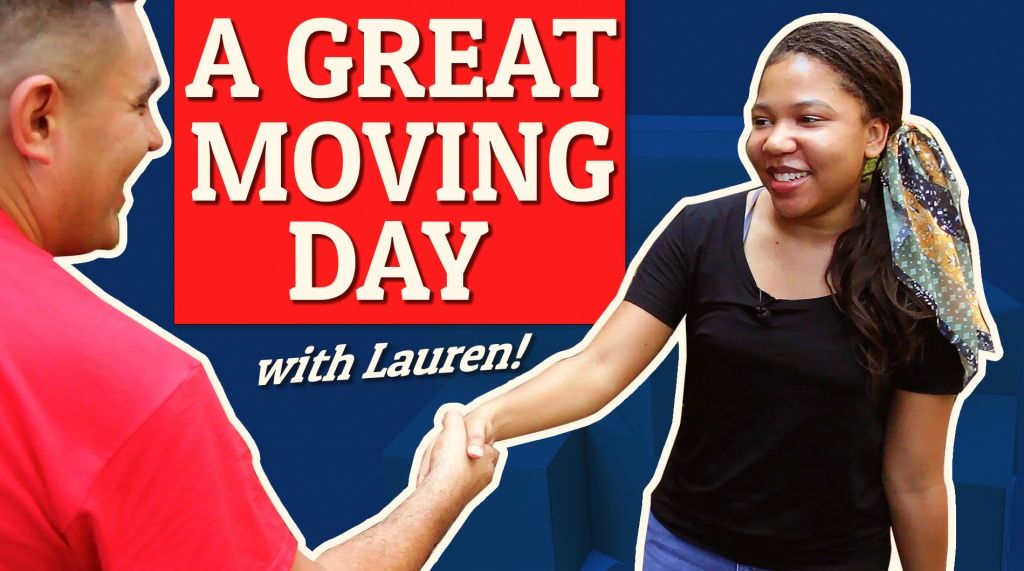 When you move, you need a team of good people on your side who can make sure moving day goes smoothly from start to finish. Whether you need help packing, loading, unloading or rearranging furniture at your new home, it's time to hire a moving company with professional packers and movers. That's exactly what one of our valued customers, Lauren, did, and here's what she had to say about her experience with 3 Men Movers!
"The movers are really professional. They wrap everything to make sure that everything is protected before moving it into your house. They roll out a blue carpet to make sure that nothing gets scratched on the way… they do an amazing job of protecting your home and furniture. I definitely recommend 3 Men Movers. They are on time, really, really fast…and all the movers are so nice!"
As Lauren mentioned, our movers will take great care of your belongings, making sure to wrap everything to avoid scratches, scuffs or other damage. Whether you want to protect your TV from breaking or your floors from getting scraped, our great movers have you covered. We send them prepared with all the right materials for a safe move, including the blue carpet Lauren talked about. So you basically get the royal treatment on moving day! And if you hire our professional packers, they'll arrive with boxes, packing materials and tape. Basically, we respect that your home is sacred…which is why that's Part 8 of our Movifesto.
Additionally, we go beyond (which is Part 3 of the Movifesto!), so it should be no surprise that we can do it all. If you run out of time to pack everything before moving day, let us know and we'll send our professional packers to your home. If you need help rearranging your furniture in your new home until it looks just right, our great movers will do the job for you. We want moving day to be an event you can look back on fondly, remembering how easy it was to transition from your old home to the new one. And we think our great movers can help with that!
As you can see from testimonials like this one, our more than 30 years in business have served us well. We've had decades to perfect our craft, and in that time, we've realized the best way to get great results is to hire good people. So whether you call our Houston, San Antonio, Dallas or Austin office, you're going to get in touch with great movers, professional packers and room rearrangers you can rely on! No matter which service you need, contact us today to learn more.