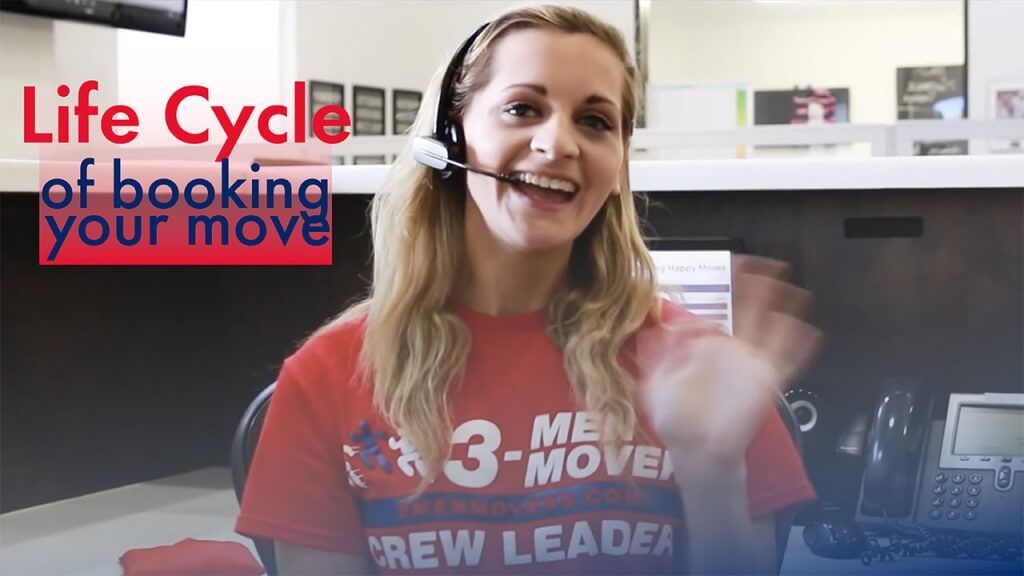 We're showing you the process of booking a move at 3 Men Movers. From the first call when we gather the details of your move, to finding the perfect mover to get you safely moved into your new home!
Video Transcription
Our move specialist will give you a call
If we're a good fit we'll get you booked
Depending on your needs we'll pick your perfect movers
Your mover will receive your information
We'll see you on the big day!