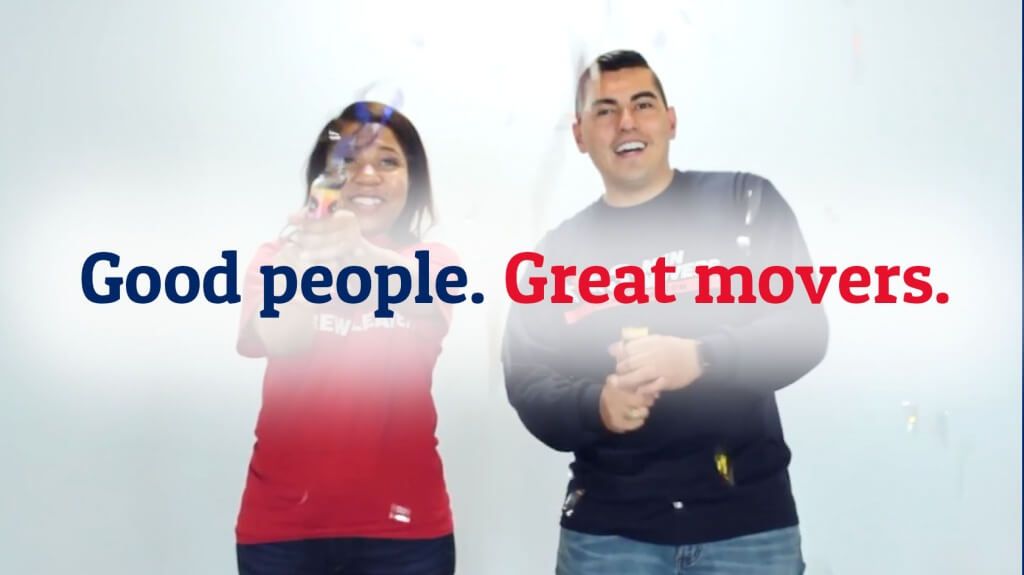 We are innovators. We are thinkers. We are free. We are creatives. We are engineers. We are peace makers. We are caretakers. We are 3 Men Movers. Every year, month, and day we improve and only look back to learn.
Video Transcription
At the core, we believe:
To have Great Movers you must start with Good People. That is why we have a zero asshole policy. To build our team, we search for Good People with servant hearts and invest in their growth. From there we extend outward into our community to practice random acts of kindness. Why? Because it is the right thing to do.
Our mission at 3 Men Movers is to create loyal fans one move at a time.
We do what we say. Always.
If we promised you something, we'll stand by it… even it costs us! If we make a mistake, we will fall on the sword and try our best to make things right. That includes honoring misquoted rates and charges or discounting your move if we aren't right on time.
We hustle.
We strive to answer the phone within 20 seconds and never pass on web leads. We wake up earlier than the competition. You'll never catch us dragging our feet in the office or at your home – we wouldn't have been able to keep our doors open for over 30 years if we did!
We go beyond.
The moving industry has a dirty secret – to pay out the bare minimum in the event that something goes wrong. Not us! We respond to all claims within 48 hours, we've got a repair man on staff, and our insurance exceeds state requirements of $0.60 per pound per item. That means faster fixes and higher payouts to ensure you're getting what's fair. Finally, while we say yes to most requests, when we can't do something, we'll always give you an alternative.
We don't keep movers that you don't like.
We believe who moves you matters, that's why we let your reviews determine who stays on the team and who doesn't. We even publish all of our internal reviews online, including the occasional bad ones, so that you can decide who you want to move you. And that goes for our in-house team as well. Your voice really does count.
We arrive as strangers and leave as friends.
If it's your first time moving with us, you'll finish your move knowing your Crew Leader's name. Why? Because their hard work will make a BIG impression. Our crews mind their manners, and they won't just set items into your new place – they'll happily move around your furniture over and over and over again until you are happy with your new home.
We are The Experts.
No two moves are quite the same, that's why we ask the right questions to make sure your move is tailored to your needs. Around here we believe moving is a science. Our crews have an average of 5 years of experience (some over 20 years!), and boy does it show. From expertly wrapping delicate items, to perfectly stacking their trucks, we are The Experts. Having done hundreds of thousands of moves, we know a thing or two about how stressful moving can be. Our people are not just trained to set your move or move your furniture, we are trained to understand what you are going through and to be a resource throughout the process.
We know surprises are for birthdays. Not move days.
Movers have a bad rap for tacking on hidden fees. Not us! You will know your charges before your move starts. We also understand that plans can change on a dime, that's why we're available 24/7 (literally 24/7) – how many moving companies can say that?!
We respect that your home is sacred.
We are going into your sacred space as guests and with that knowledge we will always honor your home, family, and way of life. That means we are going to protect your floor and furniture as well as respect your space and rules.