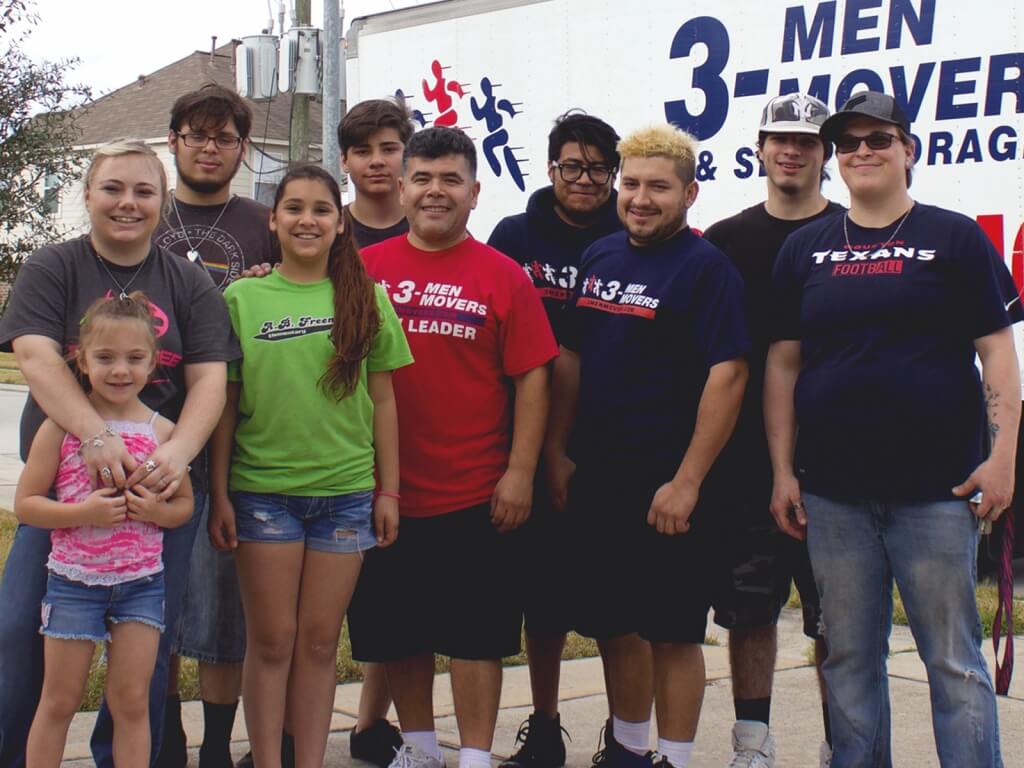 Houston, TX- January 17, 2017: Imagine adopting six children in the midst of the busy holiday season. Now add on having to pack up and move to a larger home to accommodate your newly extended family. This was the situation a recent 3 Men Movers customer named Christi and her partner were in after they took in Christi's six nieces and nephews. Sounds impossible right? Not when you have the help of an entire community!
Various Houston organizations connected with Christi thanks to a family friend, Nell Richardson. Nell acted as the liaison for the family throughout the entire process. She reached out to 3 Men Movers, after her positive experience with them to see what they could do. The Houston moving company took care of getting the family and their belongings into their new home, even using the same movers that Nell had used for her move.
She also called on her contacts at her retirement community Holly Hall who raised funds to give the family supplies for their new home and Christmas presents for the children. The giving didn't end there; Texas Mattress Makers not only donated beds to the family, but also gave the family the cash value of the beds to keep.
When asked how it feels to be in her new home Christi states,"to be in a bigger home and to give the kids a bigger backyard feels a lot better. I'm truly blessed."
Helping Christi and her family get settled into their home for the new year, and seeing so many Houston businesses act with pure generosity during the Holiday season was an unforgettable way to begin 2017.
Read the original press release on PR Newswire