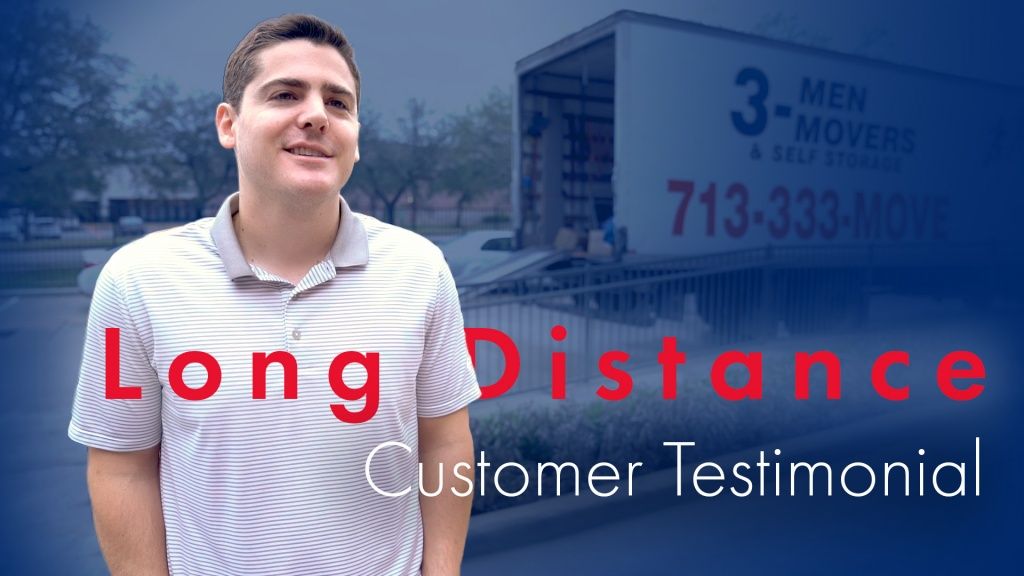 We packed and moved Travis from Houston to Austin, Texas. Hear his first-hand experience with our professional packers and movers, to see how we make moving between cities feel like moving around the corner.
No Time Watch? Here's What Travis Thought About His Long Distance Move:
I used the packing and the moving from here to Houston to Austin, Texas. Nothing but good things to say about the guys that have helped me out. I've had two different crews, one for the packing and one for the moving, and both have been extremely courteous. There's nothing more I could ask for.
Packing was done in less than two hours which would have taken me over ten [hours] maybe even more. The move… we're going on about 45 minutes and it's pretty much wrapped up.
They definitely exceeded my expectations, especially with the packing. If I had done the packing myself I would have thrown things in boxes and just kind of hoped for the best that nothing broke. Whereas they individually wrapped everything in paper, wrapped in plastic each pot, each dish, each glass. Everything looked very secure and tight. If it had been just me, I probably would have thrown it in the back of my car and just hoped for the best that nothing broke.
I actually looked at a few other companies, but none of them seemed to really catch my eye like 3 men movers.