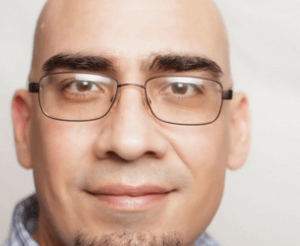 Henry Carmona is a determined realtor ready to help San Antonio movers find the home that's right for them.
Born and raised in San Antonio, Henry Carmona knows the city like the back of his hand. A Realtor with the Keller Williams Heritage group, Henry is ready to help his clients find their dream home. Here's a little bit about what makes his service special:
For Sellers: "I go all out. From professional photography to professional cleaning, I'll get your home sold."
For Buyers: "I won't stop until I have found you the home of your dreams. I won't rush you, but I will always be brutally honest with you – your time is precious."
For everyone: "You will learn what to expect so there are never any surprises. I am working toward gaining a client for life, not just for the sale."
---
Henry always like's to say that "it's not about me, it's about the client", but we do have a few fun facts about him that we'd like to share:
Where did you go to school? Highlands High School and SW Texas State University (Texas State)
Describe yourself in 3 words. Determined, honest, professional.
What do you do to relax? Kayaking and fishing.
What celebrities would you like to live next door to you? Stephen R. Covey.

Your first car was a? 1963 Ford Falcon.
Read any good books lately? The Richest Man in Babylon by George Samuel Clason.
Folks would be surprised to know….That I know how to sew :).
---
So if you're looking to move in and around the San Antonio area, give Henry a call! In the meantime please feel free to check out our Moving Checklist and other great resources. Happy Moving!