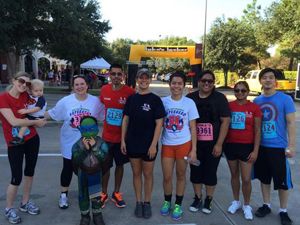 3 Men Movers Partners with GREENSpot to Offer Ewaste Recycling to Houston
Houston, TX — 3 Men Movers Houston is participating with the City of Houston and GREENSpot in a citywide initiative to keep e-waste out of our landfills.
E-waste is essentially anything electronic that turns into waste. If you can plug it in and throw it out, it is e-waste. Because of the recent popularity and accessibility of technology, there is now almost as much e-waste as plastic waste on the planet, but it is exponentially more dangerous. Electronics are composed of a multitude of different components. Electronics are typically safe when the item is intact. The danger comes when an electronic device is turned into trash. This item becomes proportionally more dangerous to the environment than normal waste. There are many threatening components in electronic waste that need to be exposed of in corresponding ways based on their individual makeup.
Worldwide E-waste contributes to more than 5% of all municipal waste, otherwise known as the everyday garbage and trash that is thrown out of homes and offices on a daily basis.
Some of the items you will be able to recycle at 3 Men Movers with the help of GREENspot are:
• Computers
• Computer monitors
• Televisions
• Laptops
• Flat screens
• DVD players
• Keyboards
• Printers
• Radios
• Fax Machines
GREENspot is an environmentally friendly organization that partners with businesses to bring e-waste recycling centers to the public and provide free electronic waste recycling to the community. The organization was started in California in 2009 and is now moving into Houston TX, and partnering with select businesses in the greater Houston community.
The e-waste recycling program that 3 Men Movers is providing to the Houston community through GREENSpot will dispose of this electronic waste in ways that are significantly safer for the environment.
The drop off center for 3 Men Movers will be located at the corporate office, between Hillcroft and Bellaire on the Northbound side of the Southwest Freeway, at 6853 Southwest Freeway, Houston TX 77074.
3 Men Movers was featured as a drop off location for GREENspot in the press conference for the announcement of GREENspot's entrance into the greater Houston area. The press conference featured the Mayor of Houston, Anise Parker and the Director of Solid Waste Management in Houston, Harry Hayes.
The Original 3 Men Movers was founded in Houston, TX in 1985 by John Fisher and offers residential and commercial moving, throughout the state of Texas. The well-known company now operates under his daughter, Jacky Noons. In the past year, the Houston based company increased their services to San Antonio residents by opening a new portable storage facility to better serve local San Antonio movers. 3 Men Movers provides complete end to end moving and storage solutions such as packing, the sale of moving supplies, portable storage units, full service moving, unpacking, and local Houston and San Antonio storage solutions.
Further information regarding this can be found by contacting Markting Manager, Kate Sanderlin at (713)-909-7489 or by email; [email protected]