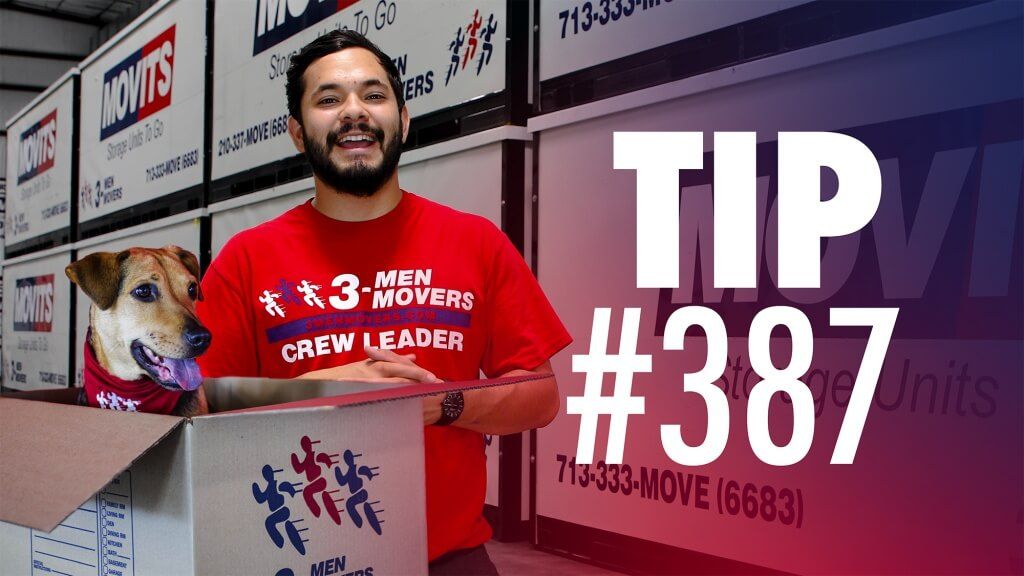 Andrew from operations explains the best way to move with your pets. Moving with a cat or dog can be stressful but 3 Men Movers is here to help make it easier. Here are our best tips and tricks when moving with your pets. You can also visit our tips page for a better understanding of moving with your furry loved ones!
Video Transcription
Hi, I'm Andrew and I'm here with moving tip number 387.
I am here to talk to you about moving with pets.
So moving with pets it definitely complicates your move and it's important to know the first thing to do when you're planning on moving pets the first thing you want to do is make sure that your moving company and your movers are aware of your pet's presence.
The next thing you want to do is try to secure your pet either behind a baby gate or possibly in the backyard, but what we think the best option is to actually have your pet stay with a friend for the duration of your move so the movers can move in and out of the House that worrying about your pet getting out.
If you have no other option:
Maybe it's a last-minute move and you really need for your movers to do the move with your pet inside of your apartment or home.
Just know that if they do have to keep the door closed and open and close it every time they're moving something either from inside the house to the truck or from the truck into the new location it is going to add to the cost and to the time frame of the move.