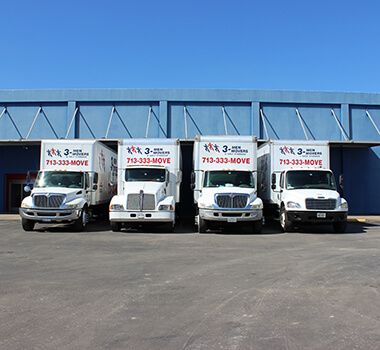 Why am I being charged a travel fee? This is a question that we get every single day at 3 Men Movers. Rightfully so, your time and money are precious and you want to know what kind of cash you're going to be shelling out. Which is why we've made things easy. We have two basic fees: an hourly rate for labor and a transparent travel fee.
We're about to break down what a transparent travel fee is, clue you in on how it saves you money, and give you the insider scoop on the (less savory) strategies that other movers use to work a fee for travel into your bill.
Everything You Need to Know About Travel Fees in the Moving Industry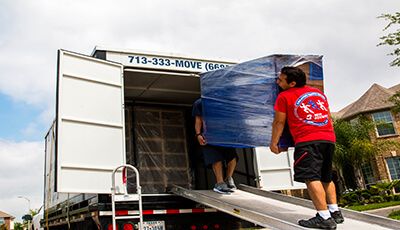 What Is a Transparent Travel Fee?
Our transparent travel fee covers our crew driving to your initial location, and the time that it takes our movers to drive from your final location back to our office.
How Do You Know How Much the Travel Fee Will Be?
There's no guessing game with us. You know the cost of your travel fee from the first call with our agent, which is why we call it our transparent travel fee. During the initial call our agent will ask for your starting and ending addresses and provide you with your transparent travel fee right then and there. Unless you need to make an unexpected stop at the beginning or end of your move, the trip charge that you were initially quoted is the transparent travel fee that will be applied to your final bill. Plain and simple!
Why Is Our Transparent Travel Fee a More Affordable Solution?
The transparent travel fee saves you from being charged an exorbitant fee for the drive time. If you live in a major city like Houston, traffic can be killer. You do not want to be charged for the actual time in hours that it takes them to get to and from your locations. We only charge for the distance, not the time, which can save you major bucks.
Trust us, every moving company is charging you for travel. How do other movers package and apply this fee?
They just might not be as up front about it as we are. They may run the hourly labor rate through the drive time. If there's an accident or lunch hour traffic, you're out of luck. You'll be paying a premium labor rate while you're movers are inching down the highway.

Movers sometimes have a hidden charge that is typically a percentage of your entire bill. Possibly 10-12% of your final bill. This charge may be called the fuel charge, trip fee, or travel charge.
In Conclusion
Our goal is to be completely transparent, and for you to be informed whether you move with 3 Men Movers or not. Our clients can count on the fact that we will be completely forthright about any and all fees. However, if you do book with another moving company make sure you're asking the right questions. Before you book ask them if they have a travel fee, fuel charge, or any expense that is put towards covering travel. If they say no, be sure to ask whether or not the hourly rate for labor runs through the drive time.