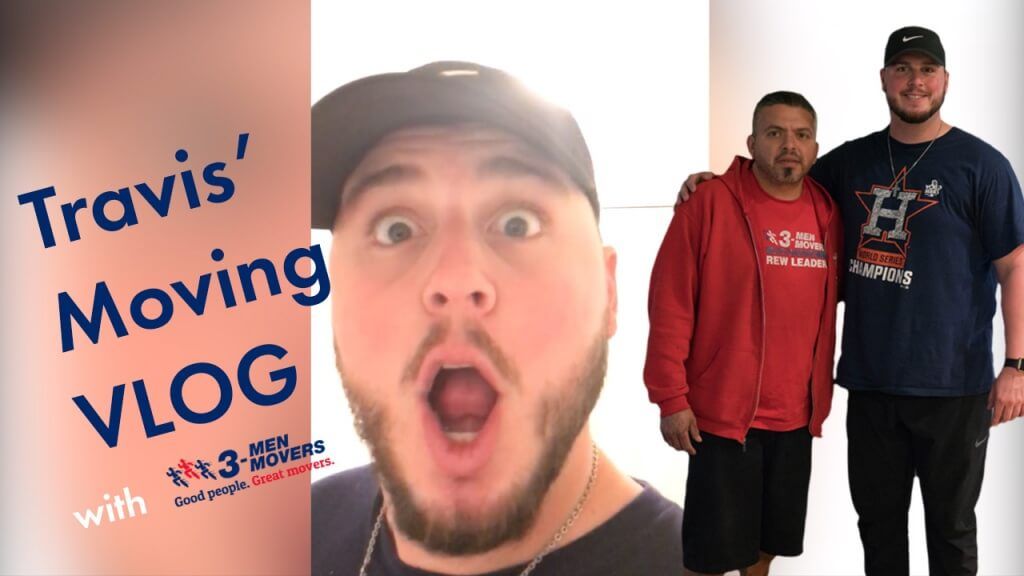 Travis records his whole moving process with 3 Men Movers from Austin Texas to Dallas Texas. A long distance move made easy with 3 Men Movers. Personal insight from yet another happy customer! Learn more about moving:
Video Transcription
What's up y'all that is t-minus four days for the biggest move of my life from Austin Texas to Dallas Texas
alright y'all taking the first steps right here right now we've got the organized list by task when they need to get it done
so conquered mount vaclovious clothes folded sorted get away
Day 4 movers get here tomorrow final preparations have been made doesn't look like much behind me but there's not much I can disassemble and get ready the real progress back here boom totes on boxes on trash on everything bare bones apartment.
MOVING DAY
Stuff is dwindling down
all done in the office little bit of trash no problem.
only thing left in here is the boxspring and mattress
now I know what you're all thinking it's trash everywhere I promise yes a little bit of a messy person but I'm having a cleaning crew come in next week so don't worry don't judge we're all do all been there it was a long drive it was tough there was a Buckys stop there was gas, there was food, and there was an energy drink because I've been a little tired but we're here I'm pumped once we get this stuff moved in I will officially be a Dallastonian Dallasight I don't know what you'd call them but I'll be living in Dallas.
Welcome to apartment 1250
we are all moved in folks still got a lot of stuff to put away a lot of stuff to unpack but we are moved in
thanks three men movers y'all the real MVPs.