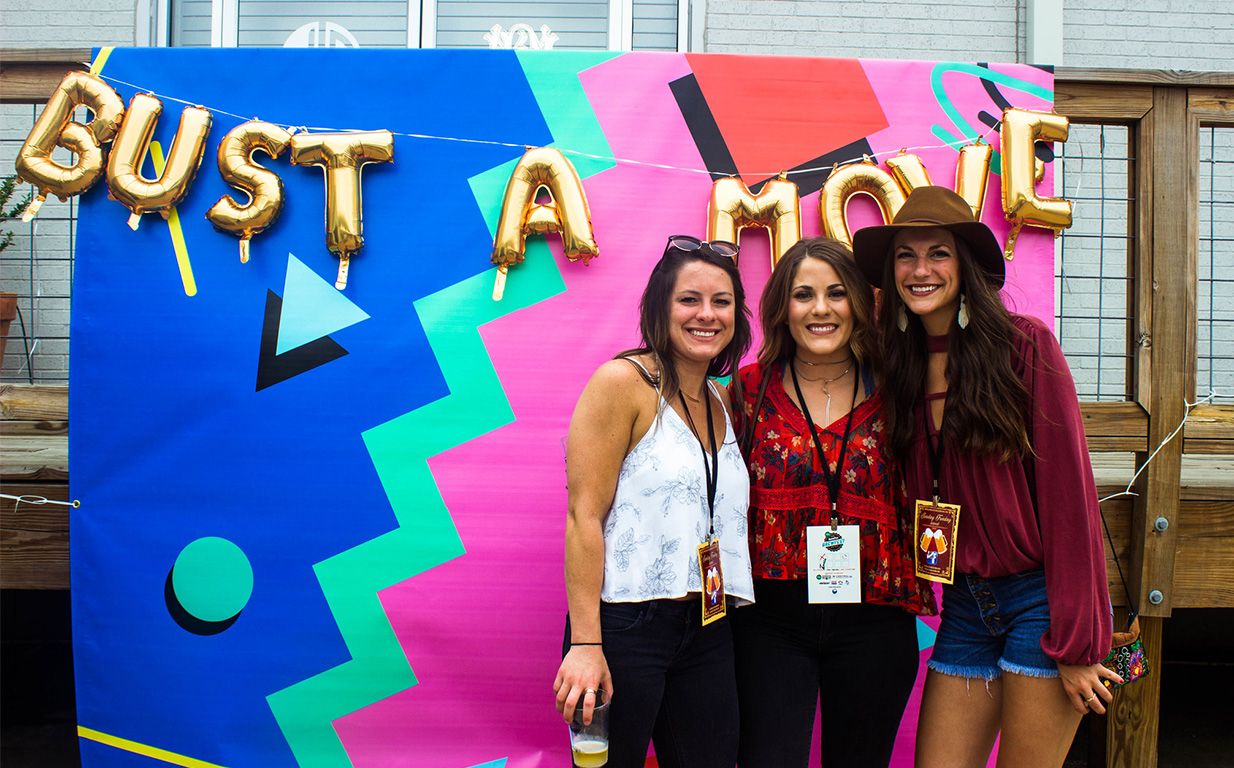 So you want to move somewhere completely new where you don't have any connections? Well, there's a wrong way and a right way to fulfill your desire of moving somewhere else alone. Below, we break down what you need to know before you go, and why.
Moving to a New City or State? Consider These Things First
The last thing you need is to be afraid or caught off-guard by unexpected challenges. Before you load up a moving truck with everything you own, make sure you investigate everything that will impact your life and happiness in a brand-new city.
Desiring to relocate elsewhere and start over can seem thrilling. But if you've never lived there, haven't even visited, or if you have no family/friends waiting, picturing your new life can conjure dreamy illusions not based in reality.
To know the real deal, you'll need to look into things like:
Influential cultures/subcultures, politics, or laws. It may not be obvious now, but the general pace, attitudes, and demographics of a new place will have a tremendous impact on your long-term happiness. Plenty of people who are used to a way of life may find it hard to adjust to something new. Whatever preconceived notion you had of the place you want to move to, your new discoveries about it may be super interesting or extremely off-putting.
Climate, weather, and seasonality. This is crucial if you hate certain weather extremes. Note: There's a difference between climate and weather. Climate is general and is defined as "the weather conditions prevailing in an area in general or over a long time period." For example, Texas is known for its scorching, humid summers, heavy and sometimes dangerous rainfall, and lack of four distinct seasons. (Unless you count allergy season by itself). People with a strong preference for mild or colder climates or individuals with medical conditions triggered by heat definitely shouldn't move here on a whim! The same logic applies if you have a severe respiratory disease… You probably should investigate if your desired city has heavy air pollution.
Check transportation routes. When you're looking for a place to live, transportation is a key factor in getting to a job or important services. No matter if you're house- or apartment-hunting if you plan on commuting, use Google Maps or Quora to find out where the major traffic areas, interstates, highways, or public transportation routes are. While you're at it, see what's nearby in terms of grocery stores, hospitals, urgent care clinics, shopping centers, public facilities, or entertainment.
Not having a job lined up wherever you plan to relocate can make things more difficult, but it's certainly not an automatic failure.
If you're trying to land a gig in your new locale, do this before you move:
Check out the local job market. Depending on where you live, some industries have a stronger presence than others. It's up to you to find out which fields, occupations, and skills are more in demand in the new area you want to move. Roles for a marine biologist or scuba instructor clearly won't be as abundant if you want to move to a landlocked place with no coastline.
Build your network online. What skills do you need to work on to get the job you want? Of course, you'll need to polish your professional presence—resumes, curriculum vitae, portfolios, etc. Get copies of any transcripts, diplomas, or certificates before you move. Then, the hustle begins: Join professional groups or meetups (Facebook is fantastic for this), establish yourself on LinkedIn, and post regularly while reaching out to former colleagues, professional acquaintances, and new connections. This will help increase your online visibility to recruiters and employers needing to fill a role. Research job opportunities and apply online directly with the company you're checking out and hit up a current employee who's in your network. Ask anyone you know who lives there to keep an eye out for roles that fit your skillset. It will also help you help others who are looking for new opportunities you come across but don't want; they will likely appreciate it and return the favor when necessary. Check into larger employers or startups based there because they'll often have more roles to fill.
Gain a new skill or trade. Trade schools, internet-based certifications, and online courses from colleges and universities have made it easier than ever to develop an existing competency or gain a new skill. If you don't already have a role in the city you've moved to, focus on one of these methods to get the background knowledge for a new job. Also, consider getting a freelance hustle in the gig economy in case you need to temporarily make ends meet.
If You Have Pets or Children
Ok, so you're not exactly alone if you're bringing pets or kids along to a different city or state… However, if you are alone, then you're definitely the breadwinner. Here are some super important things that parents and pet owners should look into before moving somewhere unfamiliar:
For pet parents: Check your residential pet policy.
It's not fair, but pet discrimination is common. And it's about more than just paying pet rent. Some homeowner's associations (HOAs), many home insurance companies, apartment complexes, and even cities/counties have policies that ban certain animals, including specific dog breeds and mixes. Although there is much controversy over these breed restrictions, certain entities like apartment complexes and rentals, reserve the right to enforce any lease bans on what they deem "aggressive breeds."
Even if you don't have an aggressive breed as outlined in the contract, another neighbor could. If the thought of it makes you uneasy, it should. Terms of the other tenant's lease are only known and enforceable by the landlord. So, it's at their discretion to give them the boot, and you won't have a say if a dispute arises over an unfriendly pet.
Renter's and homeowner's insurance companies often have long, arbitrary dog blacklists, too. Many smaller cities, homeowner associations (HOAs), and apartment complexes have breed restrictions as well. Unfortunately, many people don't consider this or even ask about pet policies when they move somewhere new. If your pup is considered a prohibited breed or has a history of biting, you often can't get renter's or homeowner's insurance coverage, so check into this before moving.
If your dog is deemed an aggressive breed and harms someone? You're facing 100% liability for the resulting costs because they won't be covered by an insurer. You can try to get an exception, have the dog excluded from the policy, or search for another insurer. More exotic pets (like snakes or meat-eating reptiles) are typically excluded from homeowners and renter's insurance, altogether.
For parents of children: Dig into school district ratings.
Education is a crucial part of childhood development. If you have children in primary school, you'll want to research the best school districts and curricula where you're planning to move and make sure you're legally zoned to those districts.
Find the answers to important questions about the districts and any specific schools you're eyeing. What are their ratings and why? What are the policies, programs, and track records of the schools? What are students and other parents saying about the school? It will have a big influence on where you choose to live.
For those in secondary schools, focus on any interests your kids have that are reflected in the academic or extracurricular activities. For instance, if your daughter is adamant about becoming a pediatrician, look for schools that emphasize science exposure. Getting credit for certain advanced high school-level courses can help offset your child's college tuition costs later. Depending on any training programs that your child completes, they could possibly graduate high school with a professional certification! Join online parental groups and check local news sources to get the real scoop on the state of childhood education before you move.
If You're Single or Don't Know Anyone
Single? Looking for friends? Stop us if this starts to sound like a dating ad, but you're going to have to work harder to put yourself out there. Get to know your future new home so it's not so intimidating.
If you're moving and don't know anyone:
Read up on the neighborhoods. Quora and dedicated Facebook Groups are perfect for this. Most cities are unofficially separated into different neighborhoods. The upscale suburbs, the newly renovated and gentrified areas, urban enclaves, tourist traps, where to get the best shopping, food, business connections… You name it. If you're excited to explore a new city, get to know where you want to hang out, where you want to live, and if you want those two to actually be the same place or separate. Can you handle living around an area with frequent noise? What about the quieter family-oriented suburbs? Do you want your amenities within walking distance or do you prefer to live on the outskirts and see the stars?
Check crime rate & response times. When you're alone in a new city you don't know very well, safety should be at the forefront of your decision. This also goes back to the first point: know where your nearest hospitals, ER, and urgent care centers are near your new spot. What's the average first responder time? What do the crime rate and density look like by neighborhood or zip code? There are lots of deceptively attractive areas you'll see in the daytime that actually have surprising crime rates. Whether it's break-ins, burglaries, juvenile mischief, or even violent crime, you need to know before you make the commitment. Get the real deal from real residents using apartment review pages and sites like Nextdoor.com for neighborhoods.
If You're Buying a Home There
House-hunting means you're seriously thinking about settling in a new place. If you've never lived there before and never bought a house, you'll want to look out for these things specifically:
What are local and state taxes like? What about insurance? What are the property taxes and insurance rates in your new desired location? Are they higher than what you're paying now (or more than what you'd be willing to pay)? Don't stop at digging into the property taxes, but find out if your new destination requires state income taxes, too.
Before closing, check Mother Nature. Are you moving to an area notorious for flooding, earthquakes, wildfires, hurricanes, etc? If you're eyeing a move to a new place with a reputation for natural disasters, this should be at the top of your FAQs when looking for a new home. Real estate agents should be able to help answer these questions while steering clear of anything that gives you pause. Likewise, it's best if you're upfront about your concerns right away.
Find the nearest fire department. Not only will this help you save on home insurance costs, but you'll feel safer knowing that trained firefighters aren't far away if you ever need them.
Locate nearby noise-makers and potential hazards. Unfortunately, some people don't even think about this until they're trying to sleep or get to work and a train abruptly and very loudly interrupts them… Or when that nearby airport activity constantly jams up their WiFi and cell phone signals. The dangers of living near an outdoor gun range or an unofficial outdoor shooting practice area are obvious. Airports, railroads, shooting ranges, etc… find out if these things to avoid when house-hunting somewhere you've never been before. Make sure you notify any realtor you're working with, too, of these deal-breakers.
Get Ready To Start Over Somewhere New. Fearlessly.
Lots of people find it too intimidating to even consider heading off alone. It can seem exciting to move to a place you've never lived in. It can also prove challenging if you don't check out this critical information first.
Now, you don't have to let any of that stop you. Use this guide to make moving somewhere new less nerve-wracking!