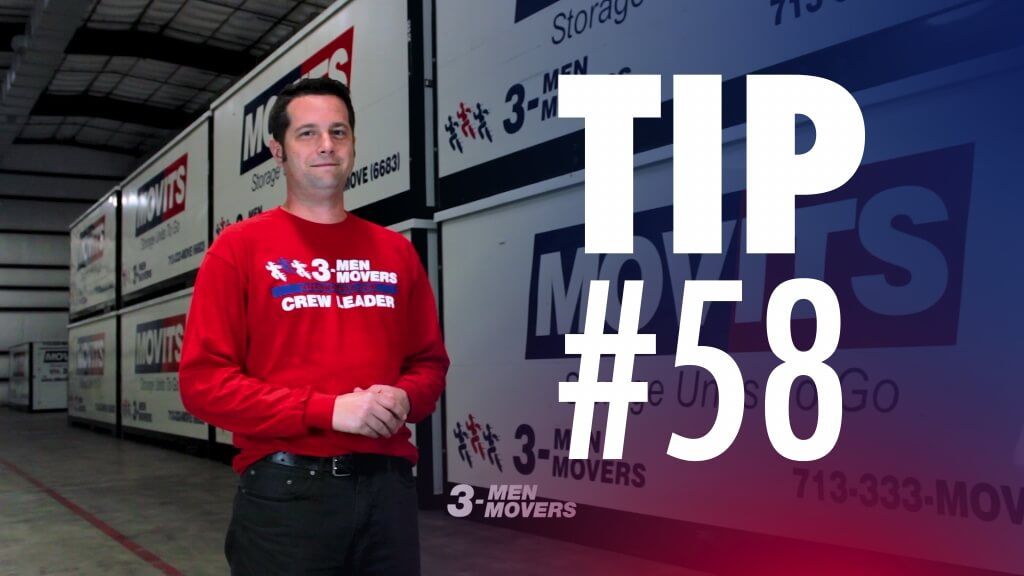 Moving Tip Number 58! 3 Men Movers is helping your moving process be as simple as possible. This tip is about being prepared for your movers before they get to your place. Learn how having everything in a proper place helps you save money. Stay tuned for more moving tips and visit 3MenMovers.com for even more tips and tricks!
Video Transcription
I'm here with your tip 58 on how to have a stress free move
That tip is to be packed and ready to go
This is several things:
Number One when the guys get there they can immediately go to work
Number Two they are not having to move things out of they way to get to bigger objects and
Number Three they are not having to scoot around and possibly trip over anything that you have.
So be ready to go they will get you moved in a hurry!